Romeo and Juliet
William Shakespeare
Wales Theatre Company
Lyceum Theatre, Sheffield, and touring
(2008)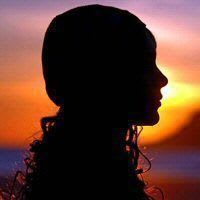 Born and brought up in Swansea, I was more than ready to enjoy the Wales Theatre Company version of Shakespeare's Romeo and Juliet, as were an audience packed full of school attenders - surely not children - who evidently, by their applause and enthusiasm, felt the same way.
It was partly a 21st century play, with motorbike gangs, knives and chains with a considerable sprinkling of Shakespeare's words taking the original story along but mainly a sixteenth-century play using modern dress and such trappings as a telephone to speak to Mantua and almost a drag on a cigarette, as well as a few sexual innuendoes to encourage the more sophisticated children in the audience.
There have been so many versions of the Shakespeare play - and even he had already borrowed and brought up to his date, an older poem about less than true love - that one could have no complaint about Michael Bogdanov's production. It is fast moving, at one moment truly vicious, then complicated by an uncertain youth and an even younger girl falling in love against the wishes of the families. They are all big men, forthright in their demands for the rights of their particular clan, with only poor wispy Count Paris, clutching his bunches of wooer's flowers and making pathetic attempts to dance with the one he thinks is his future wife.
The question has to be asked - does it all gell into a single cohesive whole? Certainly the killing of Mercutio (Russell Gomer, an undoubted cynic and a great success) and later Tybalt (Richard Munday an obvious chain fighting expert) made one expect two headlines in the local press - 'Yet another teenage killing' and 'How many more knife crimes can this city cope with?'
But while Juliet (Sara Lloyd-Gregory) did manage the transformation between Shakespearean words and modern comment with considerable success and a strength of purpose that was convincing, Romeo (Jack Ryder) lacked sufficient skill to cope with what was undoubtedly a difficult collaboration between Shakespearean rhetoric and emotion, and associated modern street gang communication. But Christine Pritchard's Nurse kept the show on the road with her manipulations between Friar Lawrence (Simon Armstrong) the two lovers and the rest of the family.
One final point: The Wales Theatre Company aims to nurture local talent and they list six local young actors who take their place in t this production in Sheffield.
Reviewer: Philip Seager