A Beginner's Guide to Populism
Andy Moseley
NoLogoProductions
theSpaceTriplex
–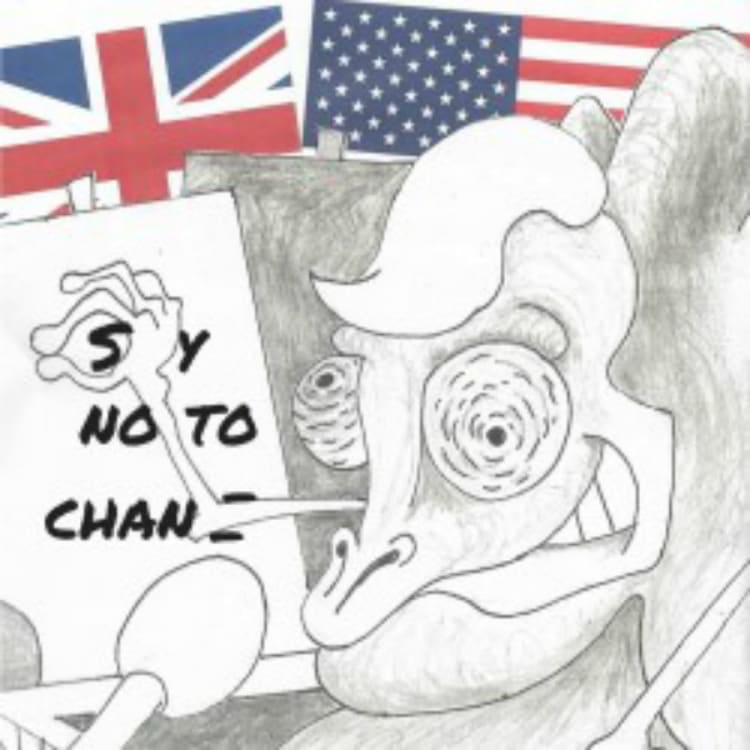 Populism is a really bad thing. It can gobble up even those who try to use it for their advantage.
That's the message of Andy Moseley's knockabout satire A Beginner's Guide to Populism.
Jeremy Taylor (Will Underwood) arrives at the Little Middleton party office of Antonia Morgan (Isabel Palmstierna) to push for the new strategy "Project Connect" aimed at reconnecting with the grassroots and winning the seat.
It means Antonia has to abandon her existing views and adopt those of local people campaigning against their village being swallowed up in a larger garden city.
Meeting with the local campaign leader Colleen Cousins, (Beag Horn) she just about manages rather woodenly to sound supportive, but, as Brian (Chris Townsend) who has given Colleen a lift to the meeting points out, it is only by quoting word for word a campaign leaflet.
Brian is rude, slightly aggressive and distrustful of the establishment. He notes they have cut the local library, the local swimming baths, the tennis courts and even the bus service.
Convinced that an appeal to emotion and prejudice will win the day, Jeremy gets Antonia to make a speech in which she warns about the threat of outsiders.
That sets the populist horse galloping full tilt into declaring the village independent, setting up border controls and organising lynch mobs. Brian starts to appear in full military uniform saluting Antonia, until she tries to back out of the mob's brutality, at which point with the help of Jeremy he beats her up.
The show is clearly inspired by Brexit, Trump and the rise of the far right across Europe, but its broad brush stroke cynicism sheds little light on populism or the reasons for the increasing levels of discontent with the establishment. It also lends itself to the elitist notion that ordinary people are stupid and not to be trusted.
The story is too obvious and the humour raises few laughs but the audience seemed to enjoy it. Perhaps the company are tapping into some kind of populism.
Reviewer: Keith Mckenna