A Bowl of Cherries
Book by Caroline Pertwee, Music & Lyrics by David Martin. Additional Lyrics by Chris Walker and Additional material by Andrew C. Wadsworth
Loose Cannonz
Charing Cross Theatre
–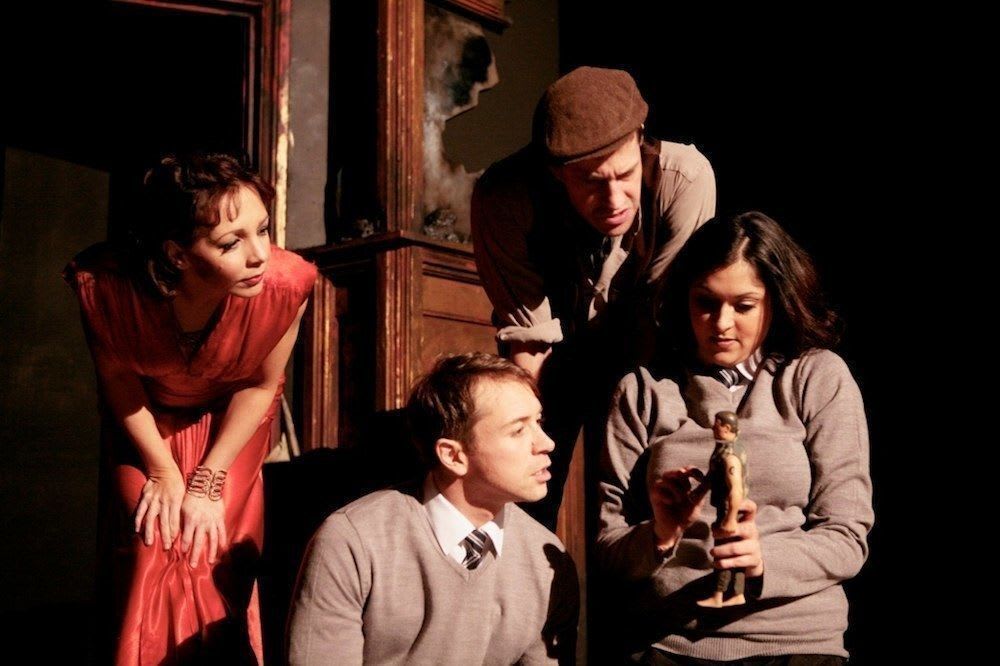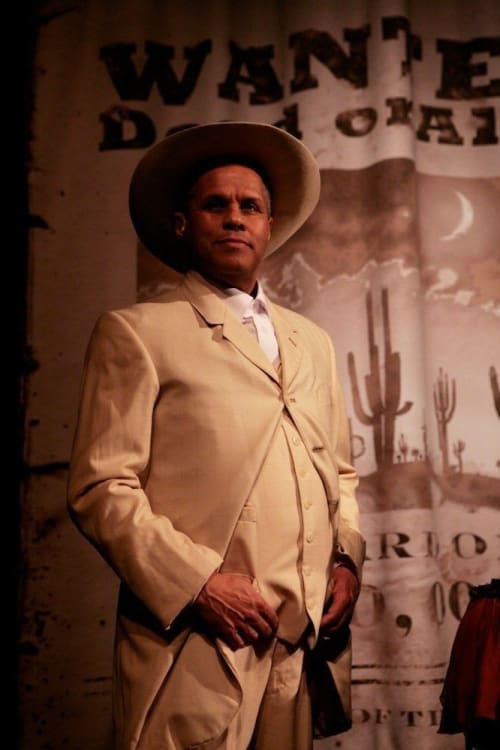 This is billed as a new musical but it is really a sketch show with some songs. It is cast with accomplished performers with attractive voices. who do their best—and a very good best that is—to make it work so that there is quite a lot for an audience to enjoy but one can't help wondering who thought up this strange idea. In fact the pre-publicity said it was "devised and directed by Andrew C Wadsworth", although that's not the programmed credit, so I suppose we know.
It is a family show, and by that I don't mean it is one to take the kids to. It looks at some intriguing family situations that are quirkily funny with a serious edge. There's the 25th wedding anniversary weekend where the husband is planning to take a job that will that means he'll have to live away from home, the middle-aged parents delighted that their daughter is bringing a boyfriend home to meet them who get a shock when it turns out that her news doesn't include wedding plans or heterosexuality, an ex-wife who wants to permission to use her ex-husbands frozen sperm, the couple who say they are so keen on each other but spend their time together on their laptops, the wife who puts Viagra in her husband's Christmas stocking, the couple still riddled with guilt because they bought their son the motor bike that killed him. Then there's the vicar who's lost his faith in God matched with the window cleaner who's developed a fear of heights, the Aussie sheep farmer's son allergic to sheep who comes out in spots when he eats lamb, the fake turf salesman married to the fake tan salon owner.
There is certainly no shortage of ideas, many of them a wry look at the problems of the older generation, who will enjoy this wry look at their own foibles and probably find Martin Worth's rather old-fashioned numbers to their taste, complete with a couple of dance routines in which choreographer Alistair David delightfully recreates a mid twentieth century feel.
The problem is that nearly all the sketches go on at least a tad too long, even when being played delightfully by Gary Wilmot and Julie Jupp. if only they had the economy of an initial mini-moment which just gives Wilmot's winning smile the chance to captivate the audience before the bowl of cherries for which he reaches rises beyond his grasp, automatically adding a 'not' to the title of the show. Unfortunately it has neither the pace of a revue, getting too bogged down in some of the playlets, nor does it have any overall story link.
These are not, as one might first think, aspects of the same family, and although an early episode features them all as kids on scooters and a final one walking-stick-wielding geriatrics, this isn't shaped as a birth to death saga. Weaving between them and running parallel is another story with which the evening opens. No softly fading footlights on red tabs and dimming houselights for this show. We plunged into crackling radio wavebands and the voice of Winston Churchill as a bomb explodes about us and we find a devastated stage and a red-gowned Clare Buckfield as Penny Riddle, rising West End star caught by the Blitz. Right through the evening she can never understand why she's not part of the show being played in her theatre and no one seems to even realise she's there. Doting cloth-capped stage hand Albert Farthing (Graham Macduff) tries to convince her that they are in a different time but it's not until the evening is ending that she cottons on and we end up with at least one happy-end romance.
The performers are charming enough and in a couple of dance moves Macduff suggests there's a dancing talent of which it would have been good to see much more but the framing is not used to any effect. Is it supposed to make a critical contrast between modern mores and those of seventy years ago?
Reviewer: Howard Loxton