A Breakfast of Eels
Robert Holman
Print Room at the Coronet
–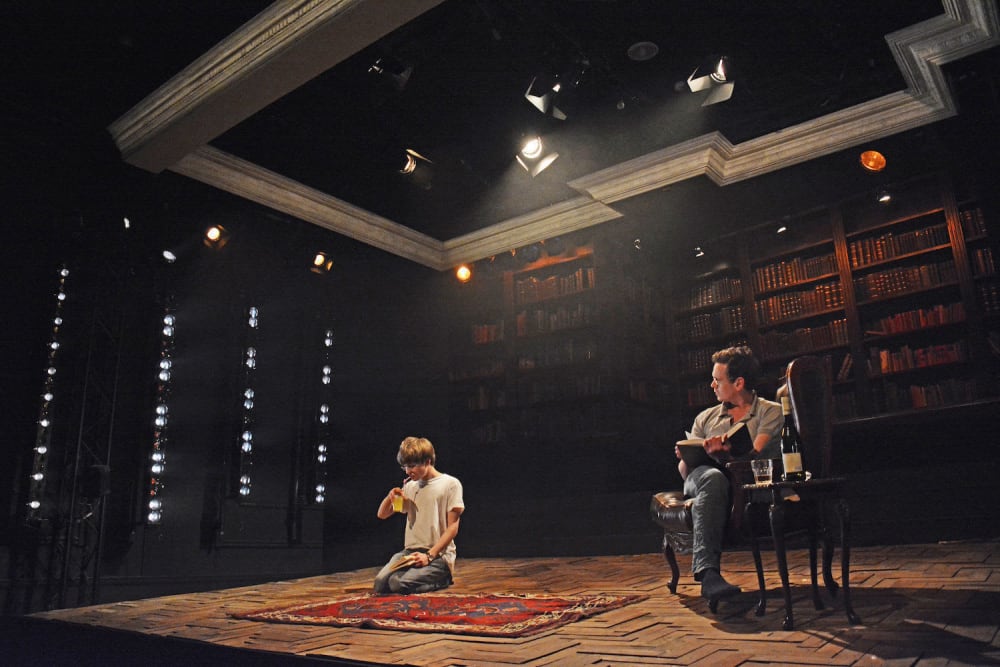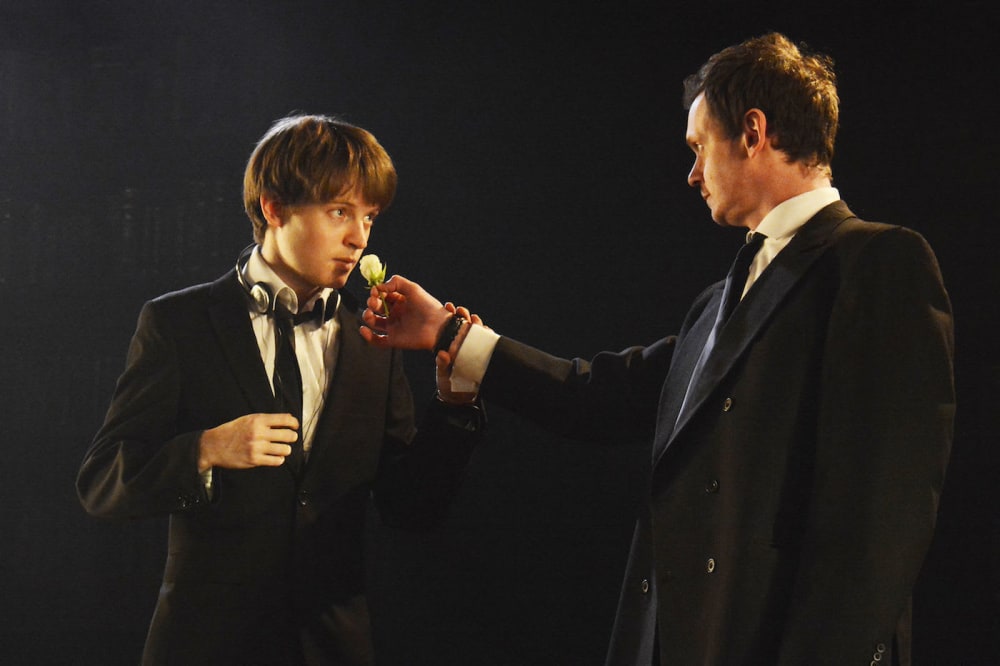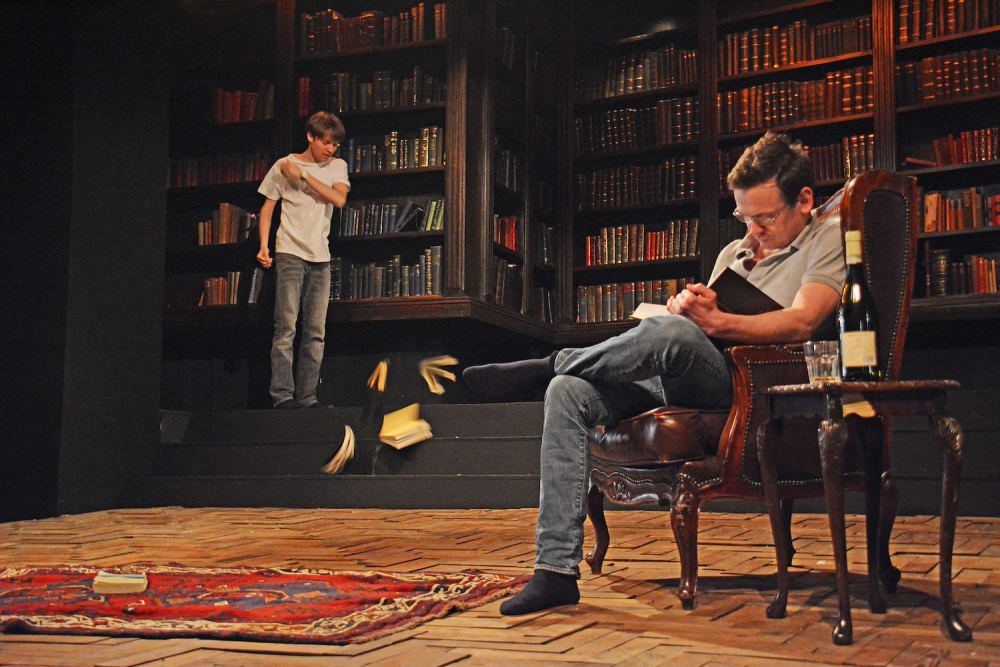 A wealthy and eminent lawyer with a large property in the heart of Highgate has died leaving two young men orphaned. It is the day of the funeral and Francis, the elder, is chivvying Penrose to get dressed because the need to leave shortly. Penrose doesn't plan on going and asks why Francis is wearing one of Daddy's suits, which you notice is rather too big for him.
Penrose looks adult but there is something innocently childlike about him with a touch of petulance and he himself admits "I'm too timorous". Francis seems like a responsible elder but now he threatens to leave when the funeral is over.
"Help… We're brothers," says Penrose. "Not… when you behave this way, replies Francis, "When you carry on like this we're enemies."
Though they seem to be siblings, they aren't actually brothers: Francis arrived, already sixteen, when Penrose was two. A boy from a care home, he came to be gardener but then became one of the family. He's seen Penrose grow up but what does Penrose know about him?
"You were a beautiful child, Pen… I wasn't. I was hideous... I learned too much too soon about ugliness... You were happily cherished."
As they go together to the Northumberland countryside where Francis was in care, visit the grave of Penrose's parents and gaze over London from Parliament Hill, Francis speaks of things he had never told Penrose and Holman reveals more about both of them. While Penrose might be becoming more adult, with a girlfriend, Francis exposes some of his insecurities.
This isn't a play with very much plot. It explores a relationship and what has produced it in scenes that are subtle and even traumatic experiences are retold in relative tranquillity. Apart from one tantrum on Penrose's part, there is little dramatic incident but the play is concentrated theatre, not least in the way it uses song.
Holman writes beautifully and interest never flags in a production that looks simple but is beautifully constructed by director Robert Hastie. From the birdsong in the air before the play starts through to its final moments, it is strong on images. Ben Stone, greatly aided by Nicholas Holdridge's lighting, provides a parquet stage backed by book-lined shelves, with outdoors or indoors defined by a subtly lit cornice that creates a strong atmosphere.
This all aids the actors and Andrew Sheridan, playing Francis, and Matthew Tennyson as Penrose deliver first-rate performances, seeming to reveal these men's souls at the same time as maintaining their mystery. "No one is ordinary, Pen" Francis says—and this pair is a fascinating mixture of dependence and jealousy, familiarity and ignorance of or refusal to see each other's inner feelings.
It is a play that, like so much of Holman's writing explores love in its many manifestations.
Reviewer: Howard Loxton