A Bright Room Called Day
Tony Kushner
Secret Heart
Southwark Playhouse (The Little)
–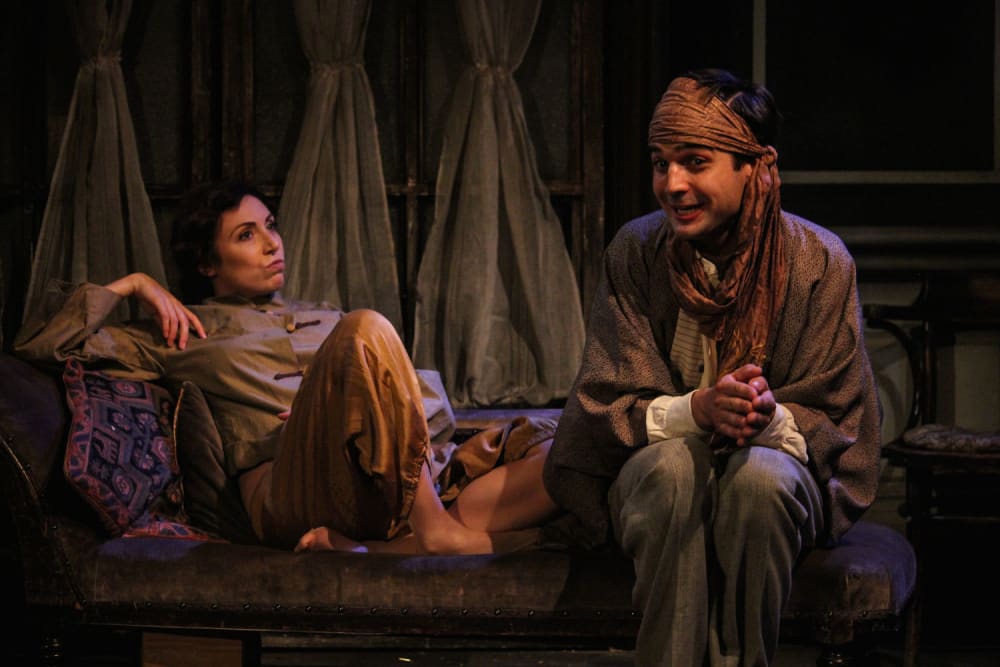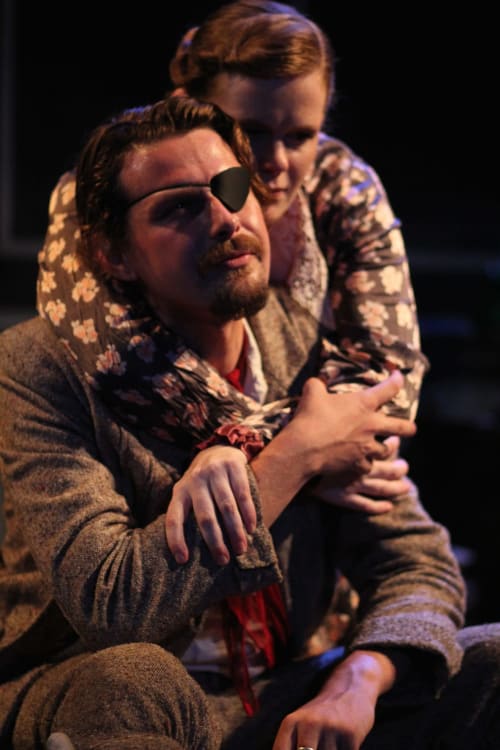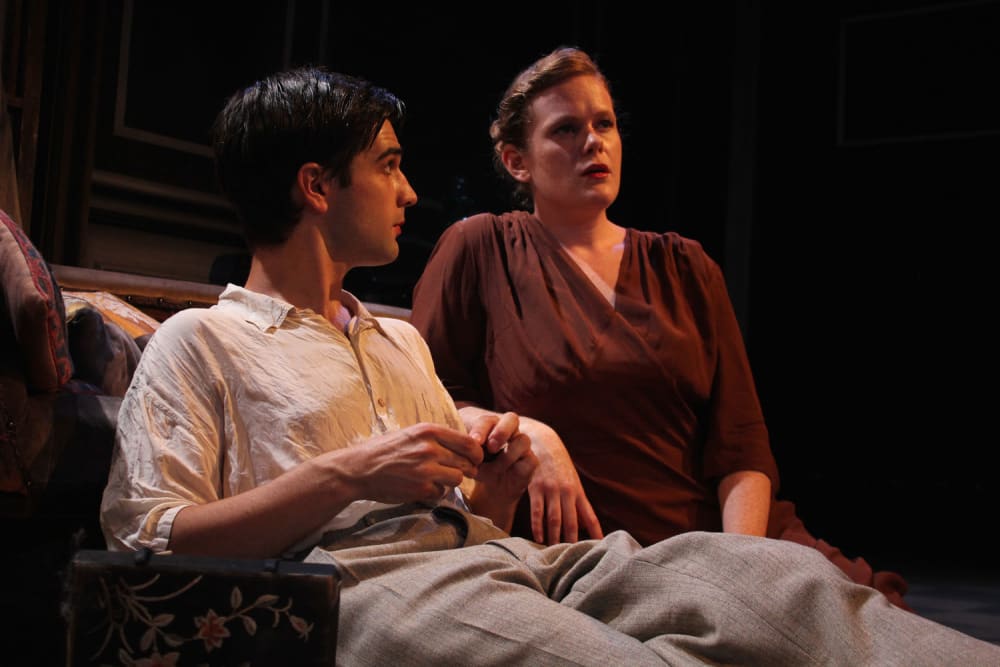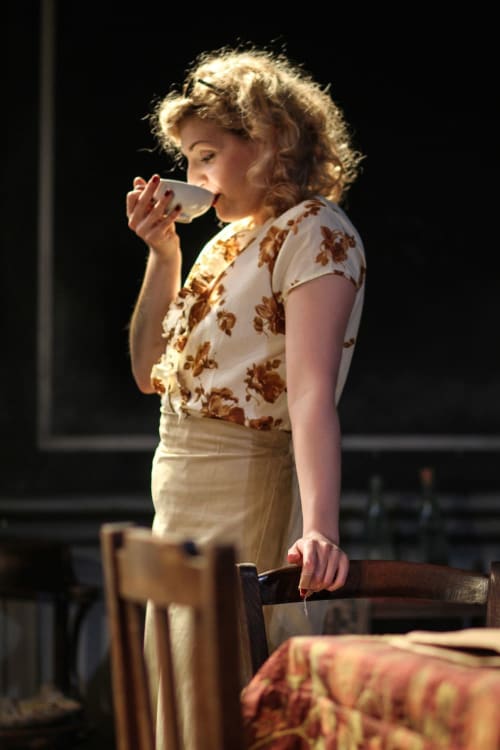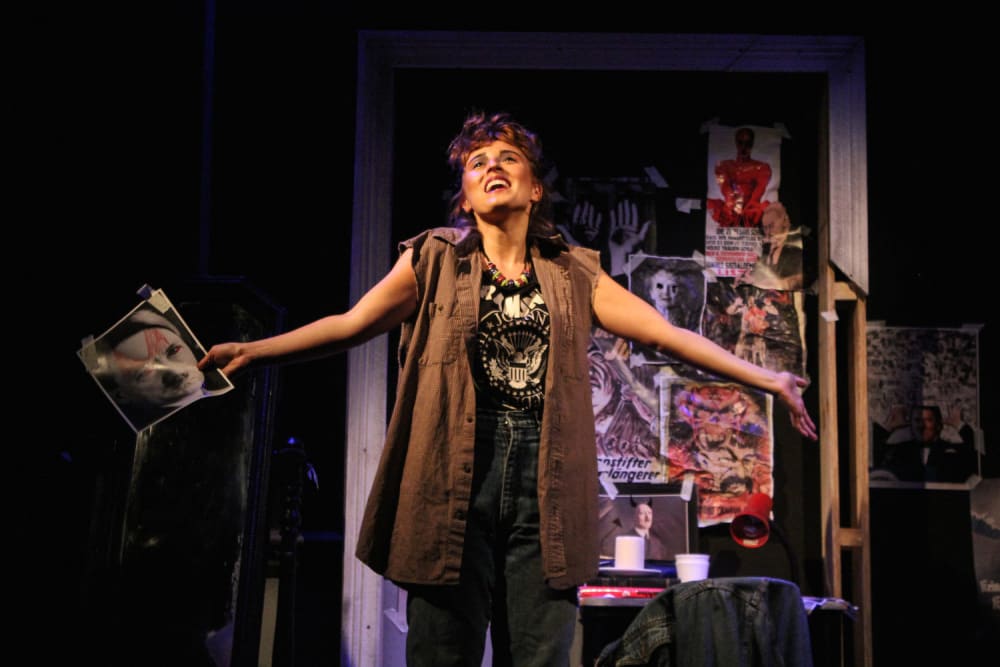 A forerunner of Kushner's Angels in America play, A Bright Room Called Day, first produced in 1985, is a similar mixture of political polemic, surrealism and eloquent writing that Kushner says was inspired by Bertolt Brecht's The Private Life of the Master Race.
It is set in the Berlin flat of actress and costume maker Agnes and her cameraman lover Husz, a Hungarian who lost an eye supporting the 1919 communist revolution. Here they are celebrating the dawning of 1932 with their friends the sexy blonde actress Paulinka, mascaraed Baz, a gay man working for Magnus Hirshfeld's Institute for Sexual Research and sexually ambiguous artist Gotchling, the only working class member of this group of communist supporters.
Designer Olivia du Monceau provides an atmospheric slightly seedy setting that makes the audience feel inside the room and Matt Haskins's lighting ingeniously uses a mirror to great effect. The room seems a safe haven as outside turns into turmoil yet accommodates in one corner a commentator from the 1980s.
From the hedonistic permissiveness of the Weimar Republic and the confidence with which the Communist Party seems to be attracting support, we follow them through the months that led to the rise of Hitler, the Reichstag fire glowing red outside the window and the decision to flee or stay as Hitler gains power.
A ghostly figure sometimes appears to Agnes asking for food, perhaps one of those who died of starvation in the aftermath of the World War, Paulinka recalls a night encounter with a black poodle she thought might be the Devil and Old Nick himself is conjured up by Husz.
For all their assumed political awareness, they are caught out by events. The Devil, in businessman guise right down to his card, is a warning. "You see," I believe he tells them, "it's not the danger that you see that is the danger," though in this production, the Devil's delivery was pretty well incomprehensible.
That commentator in the corner, present throughout, is Jewish Zillah, who bombards the White House with her critical letters. She is much more explicit in her warnings, equating Reaganite policies with the rise of Fascism. (For the Bush Theatre's 1988 production, Kushner made this an attack on Margaret Thatcher and her administration.)
"Watch out!" is clearly Kushner's warning, but action as well as vigilance is needed. With his picture of Party insistence on conformity and references to the Comintern and Stalin, he's reinforcing the message he gives the Devil.
Director Seb Harcombe takes things very seriously. There is humour to be found here and without it the play can be heavy going, especially on such a hot evening, though it takes flight more after the interval.
There is some text lost under heavy accents and a caricatured pair of Party officials which surely should have been funny instead of unbelievable, but there are strong performances from most of the cast.
Alana Ramsey's Agnes, Laura Hanna's Paulinka and Charlie Archer's Baz are especially effective, while Charlotte Jacobs as Zillah can both hold the audience in direct address and merge into the shadows unnoticed, which in some ways is an equal challenge.
One could wish that Kushner had made his case more compactly and revealed more about his characters, though it was probably deliberate to put the emphasis on their position rather than their personalities. This is by no means as accomplished as in his later plays, but it is certainly thought-provoking.
It is hardly surprising that earlier productions may have upset right-wingers. Does hindsight regarding power manipulation add justification to his correlation of Hitler with the Reagan administration?
It doesn't really matter; the point is who—of whatever political colour—should we be wary of today?
Reviewer: Howard Loxton