A Christmas Carol
Charles Dickens
Assembly
Arts Theatre
–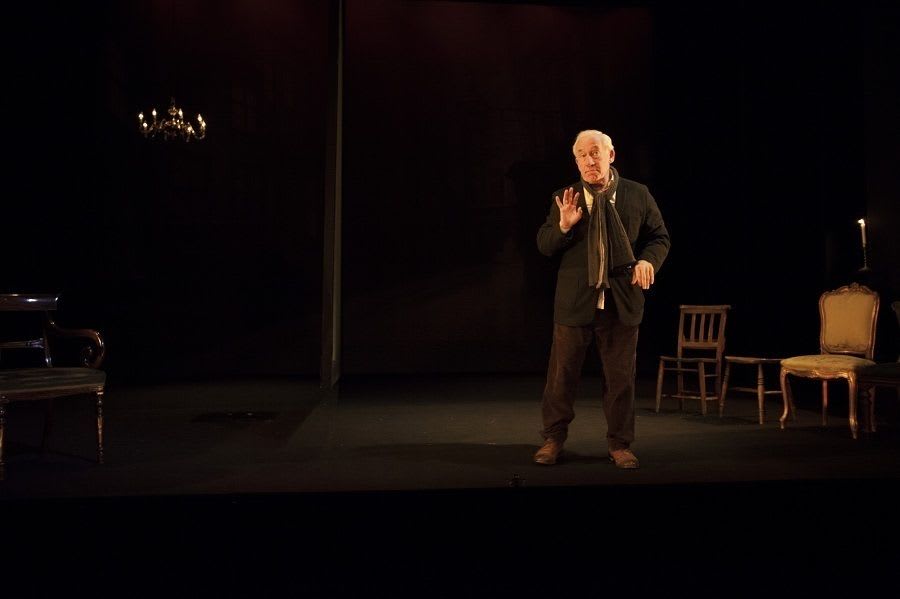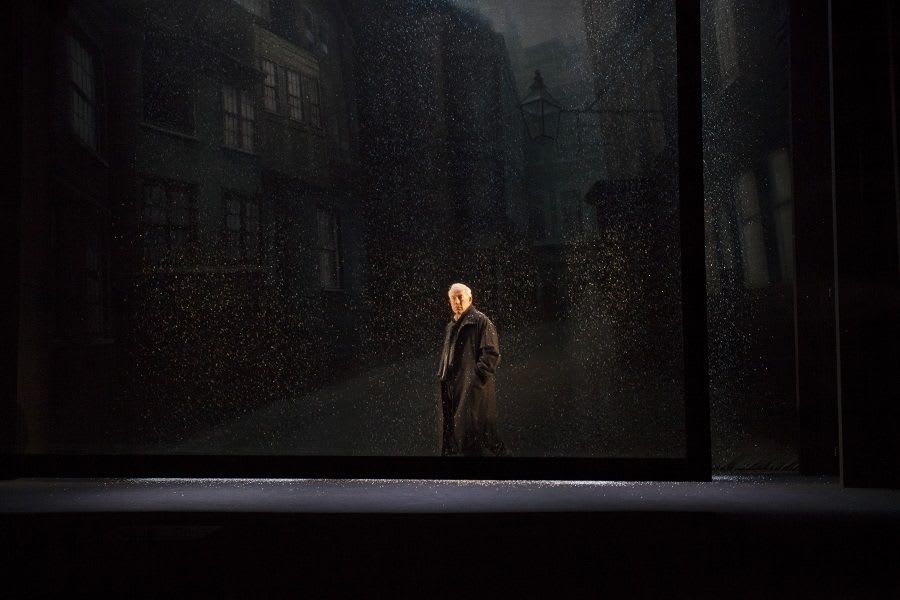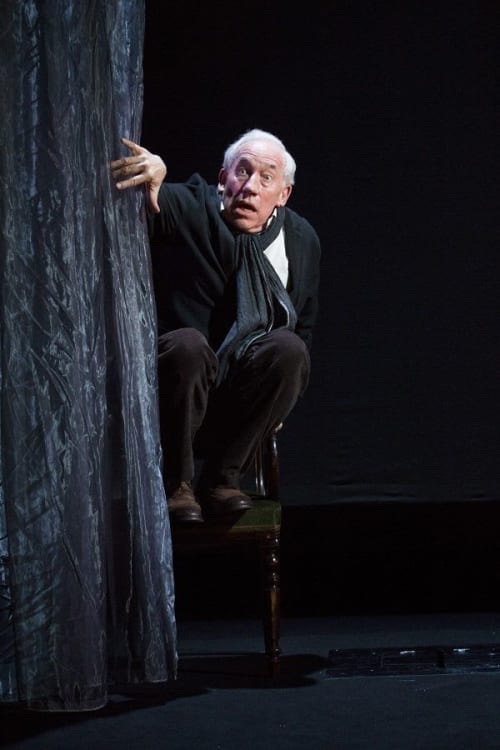 A Christmas Carol carries the hope that things can be better, that the cruelty of the world will be put aside.
And the warm gentle tones of Simon Callow's performance of the story reassure us that another world is indeed possible.
The text has been sensitively edited to a seventy-five-minute delivery on a minimal set. It opens with a Victorian street scene projected onto a back screen.
A movable scrim screen across the middle of the stage gives this a sense of depth. During the visit of the Ghost of Christmas Present, when stage front is bathed in an eerie red glow, the scrim is solid opaque onto which is thrown the massive shadow of Simon Callow.
But even the ghostly moments are softened by the genial storytelling of Simon Callow becoming the many characters including the easiest-going if weary ghost of Marley I have ever heard.
Simon Callow may speak to us as if we are curling up by a roaring fire, but he finds reasons to move about the stage, for instance to unstack the two piles of chairs that are draped with fairy lights and rearrange them for a meal at the home of Bob Cratchit and later to shift them around for his nephew's party.
He even joins in the imagined dancing at the Fezziwig's with a visual illustration of the way Fezziwig "cut so deftly that he appeared to wink with his legs."
Kindly delivered and cosily traditional, the performance almost tucks you up in bed for sleep.
Reviewer: Keith Mckenna