A Christmas Carol
Charles Dickens, adapted by David Edgar
Royal Shakespeare Company
Royal Shakespeare Theatre, Stratford-upon-Avon
–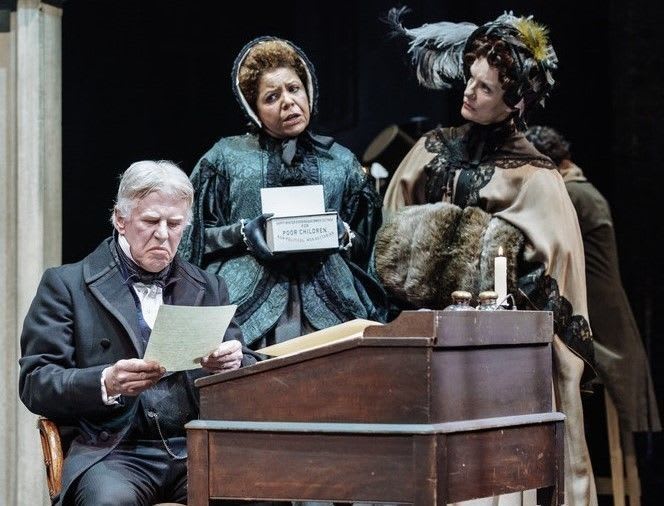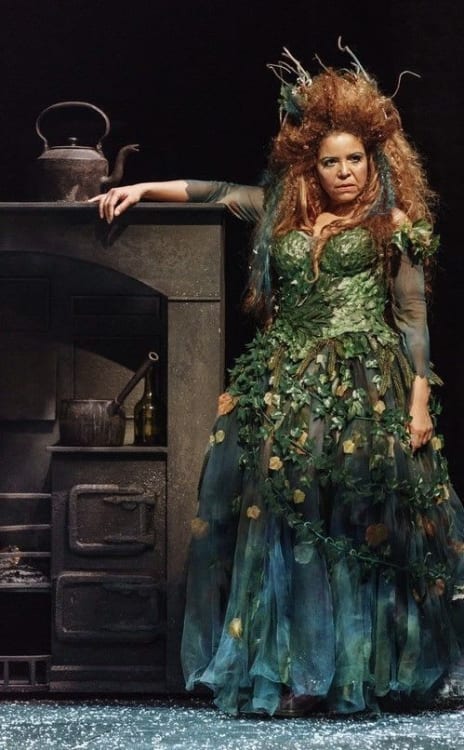 As my Christmas disappointments go, it does not quite rank with the tartan bow-tie, but given what one expects of the RSC, this is a plum duff of a festive offering.
The ingredients were promising: Dickens's ever-uplifting story, an adaptation by the immensely intelligent playwright David Edgar, all the technical trickery of the RST and above all the first Stratford appearance of Phil Davis, as Scrooge.
But it's as if someone poured on lots of brandy and the mixture fails to catch fire.
As this is the season of goodwill, let it be said that there is a stylish backdrop of illuminated tenements, a pleasant array of costumes from the Quality Street tin and a heart-warming affirmation of charity over greed, of family over commerce.
Edgar's device of framing the action as imagined by Nicholas Bishop's Dickens—an accidental parallel with the current film release The man who invented Christmas—helpfully illuminates Scrooge's back-story. He is rewarded with sympathetic performances from John Hodgkinson as an overflowingly beneficent Mr Fezziwig, from Gerard Carey as Bob Cratchit and especially from Emma Pallant as his wife. Her explosion of exasperation at her husband's supine acceptance of his abominable treatment by his employer is a rare taste of fizz at this spread.
But for much of the first half in particular, the story limps along like a one-legged turkey. Rachel Kavanaugh's direction seems slack and unimaginative, the choreography pedestrian and the music uninspired. And on this particular evening, even the trick devised by illusionist Ben Hart—Scrooge's hand through the midriff of Marley's ghost—came rather unstuck.
Most disappointing of all is an under-powered performance by Phil Davis. I loved his Mr "Shake-me-up" Smallweed in Bleak House and his sour turnip of an expression seemed ideal for Scrooge. Yet for much of the show he wanders uncertainly like the Ghost of nowhere-in-particular, before that ebullient release to send us home with a moral, if not a song in the heart.
Reviewer: Colin Davison