A Christmas Carol
Charles Dickens
Engine Shed Theatre Company
The Capitol, Horsham
–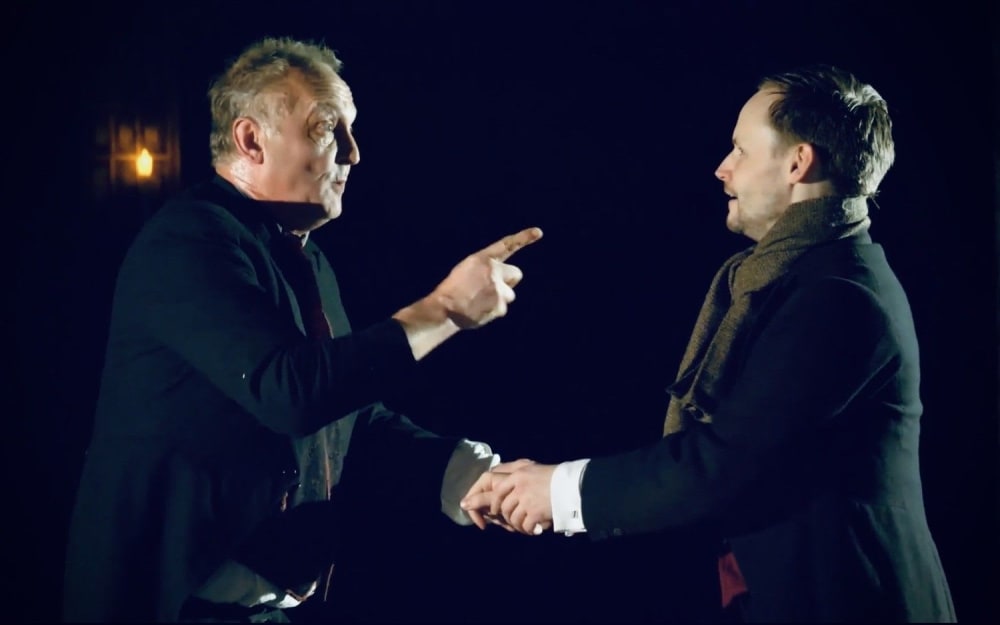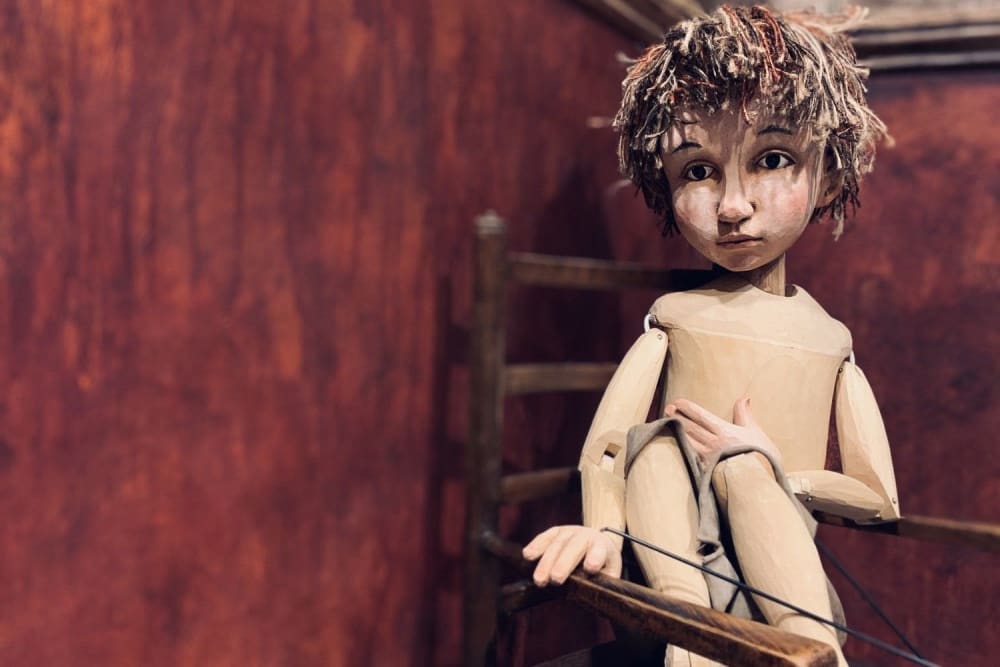 How wonderful to be in a theatre again, albeit spaced out and wearing face masks. It was just before lockdown in early March when I last sat in an auditorium, enjoying Mischief Theatre's Magic Goes Wrong show in the Vaudeville in London. I, like so many others, have really missed the joy of live theatre and there was delight for that familiar conventional 'lights down' moment as we sat in anticipation for this Christmas classic to begin at Horsham's Capitol Theatre.
The two-man team behind the hugely successful Dad's Army Radio Show have collaborated again to bring this two-hander to the stage. Jack Lane and David Benson are both superb in this adaptation, telling the story with a terrific commitment and wonderful pace. At 70 minutes without an interval, this was a version that felt so true to the original novel, with every memory and imagined scene visited and those key Dickensian phrases making it into the script. However, this also means that at no point does the story drag, which is a real triumph for a tale that is so often told, particularly at this time of the year.
Benson plays a business-minded Scrooge who avoids the cliché of the bitter and twisted old miser and instead is a man who has lost his way in his single-minded desire to make money. This is an interesting interpretation, perhaps less angry and villainous than those who have played this iconic character before, but otherwise believable and on a real journey of self-discovery.
Lane perhaps has the toughest task, portraying every other character in the story, ranging from a young boy to Mrs Cratchit, but this really is a terrific demonstration of multi-role playing at its finest. Even the group scenes that seemingly could never work come together as Lane moves from Bob Cratchit to Scrooge's nephew, Fred, with a simple change of accent, energy and purpose. Some of the female characters are a little 'Monty Python' in their 'male-actor-playing-woman' vocal delivery, but this does not detract from the storytelling which is an impressive feat. The decision to cast Tiny Tim as a small wooden puppet is an inspired one and there are some beautifully tender moments between Lane as puppeteer and the seemingly alive young Cratchit.
Jack Lane deserves special mention for his efforts in this production overall. As well as playing the numerous characters, he also directed and produced the piece as well as designing the production and lighting. The lighting, coupled with Daniel Barnes's sound design, is terrific and enables the scenes to transition in an instant from Scrooge's bedroom to a moment from his past. This is a simple staging decision but achieves the right amount of impact whilst allowing the aforementioned pace to stay consistently moving forward.
It is indeed the simplicity that makes this show work. The actors mime their way around scenes, avoiding the need for countless props. The set, consisting of a doll's house structure of Scrooge's home, opens and closes to reveal new scenes and even the rather clunky bed on wheels enables the scenes to skip from one location to another.
Dickens's story never seems to age, despite the references to bowls of smoking bishop and poorhouses. That sense of being aware of those around us, of looking out for others and helping those less fortunate is still so resonant, particularly in these remarkable times.
This is a really lovely adaptation of this Christmas classic and is well worth a visit if a ticket can be found before the end of the year. As there is limited theatre available at this time of tiers and restrictions, this is definitely a great option to try to get to whilst you still can.
Reviewer: John Johnson