A Clockwork Orange
Anthony Burgess
Action To The Word
The Lowry, Salford
–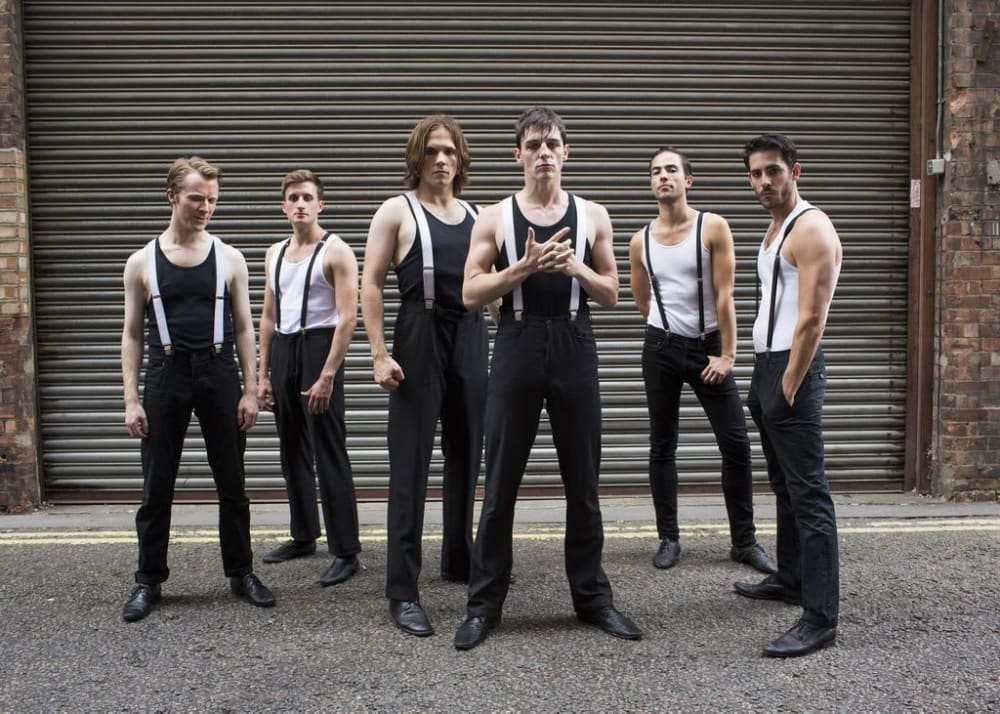 Squeezing away all of the dramatic juice from Anthony Burgess's notorious novella, this ill-conceived stage adaptation leaves behind an unappealing, over-wrought production.
In its stylised, balletic performance of the story's integral violence it fails at the first hurdle, with its all-male cast simply cutting some shapes instead of cutting up rough.
And not for the first time in some recent productions it seems to think that loud and shouty is the same thing as drama. It's a fundamental flaw that makes the central character of Alex (Adam Search) much less of a cruel though quick-witted narrator who might eventually earn our sympathy, and more of a gobby upstart who has it all coming to him...
Worse still it too often plays too easily for laughs, particularly to a largely-teenage matinée audience, but perhaps that's just entering into the spirit of Burgess's original claim that A Clockwork Orange was meant to be a witty composition.
He pretty well disowned the book in later life, especially the Stanley Kubrick cinema adaptation that he felt glorified sexual violence. This stage production largely avoids that complaint at least, but in its mannered and predictable staging it all looks and feels like a drama school exercise.
Director Alexandra Spencer-Jones at least remains faithful to the slang language and Alex's reverence for Beethoven, but including some more contemporary rock music sets it all confusingly in the ever-present rather than some dystopian future
Smaller theatre companies than this one—Action to the Word—have staged far more successful versions of similar contemporary literature, but here someone's just taken the pith out of A Clockwork Orange.
Reviewer: David Upton