A Cold Night in Soho
The Tiger Lillies
HOME Manchester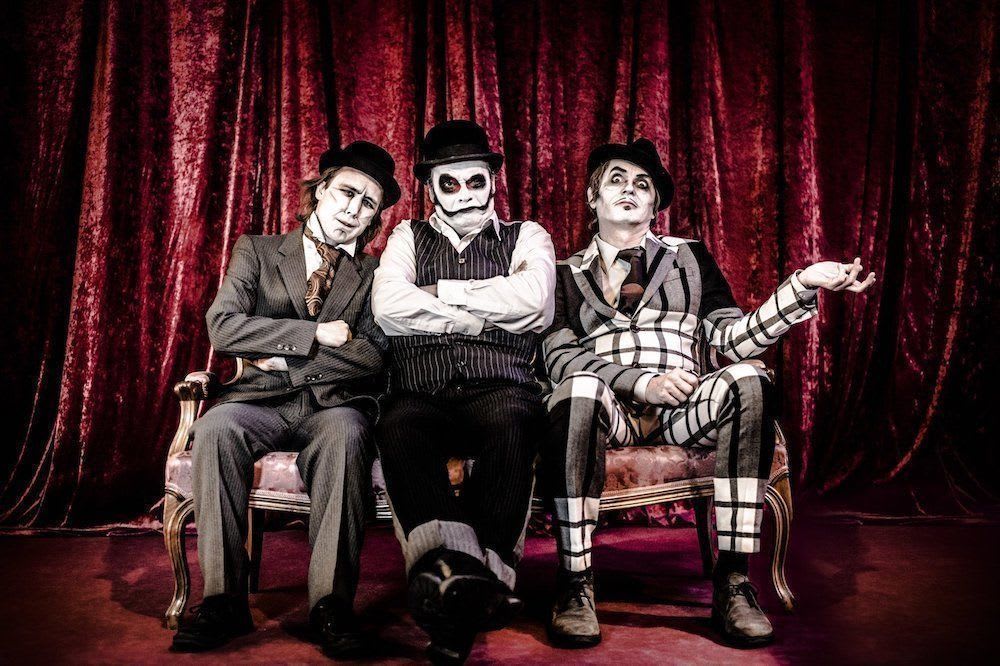 On a cold night in Manchester, cult cabaret band The Tiger Lillies presents a show based on an album released back in January rather than arranging their songs into a loose theatrical story as they often have of late.
This collection of songs sees the Lillies, especially songwriter Martin Jacques, in wistful mood, with songs that look back fondly to the band's earliest gigs in the eponymous region of London when it was seedy rather than trendy, filled with prostitutes, drug addicts, sex shops, criminals and "colourful" characters—all of which have formed the main content of his songs ever since.
However this set is rather more tame than fans of the band will be used to. It's usual to warn off the easily offended from their shows and even the moderately offended should think twice, but, although the subjects and characters are the same as usual and there is still a fair amount of drink, drugs and death, it doesn't hit the more gruesome or violently sexual notes quite as often. Is this the Lillies growing older gracefully or perhaps responding to a new puritanism in our age?
Well, they drop in some of their more mischievous ideas from time to time, like suddenly advising "If you want to win / Take heroin". But there is also religion and redemption, such as "The First Day", which is basically the creation myth from Genesis, and "Go", which features Jesus in its chorus and not disrespectfully. And then there is "Let's Drink", which is sung by "the career alcoholic of Soho's legendary drinking dens whose stupor merges with the booziness of weekend drinkers", and "Just Another Day" predicts that we may all end up frozen to death in a gutter. So it may not be as shocking, but it is certainly still as dark.
The music, as ever, is hauntingly beautiful, often contrasting sharply with the harshness of the lyrics. Jacques sings lead vocals in his soaring falsetto while playing accordion, piano and a home-made ukulele, which looks like the sawn-off top of a guitar fretboard. Adrian Stout plays double bass, guitar, theremin and gets the most beautiful sound out of a saw you could ever hear. Percussionist Jonas Golland gets some varied sounds out of a collection of drums and other objects—I'm sure he was playing some wind-up plastic teeth at one point.
In the encores / requests at the end, Jacques really opened up and started to perform—up to that point, he seemed to be a bit restricted from struggling to read the lyrics from a tablet on a music stand and only really opened up now and again. We did get a rendition of "Bully Boys" for those old Shockheaded Peter fans in the audience.
After nearly thirty years, this is still a band that can combine humour and shocking imagery with brilliant musicianship on a quirky array of instruments, perhaps more mellow than in the past but still with that mischievous twinkle.
Reviewer: David Chadderton