A Dog's Heart
Adapted by the company from the novel by Mikhail Bulghakov
Perfect Fools
Arts Centre Washington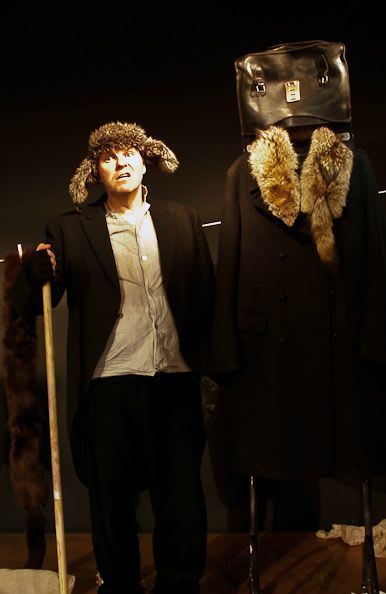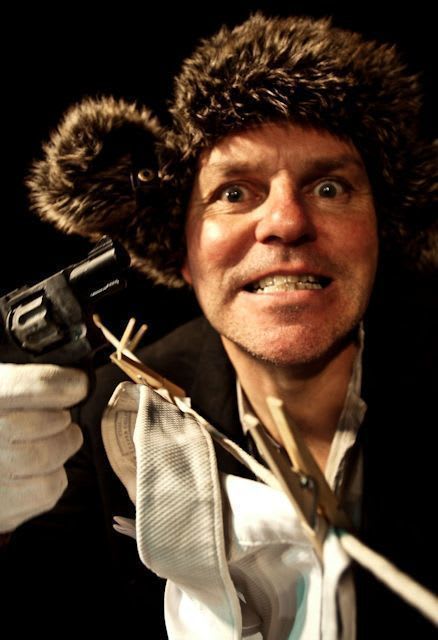 Adapting a novel for the stage is fraught with difficulty. Adapting a Russian novel compounds the difficulty. Adapting a Russian novel to be performed by one man would seem to be mission impossible, but that is what Perfect Fools has done with Bulghakov's A Dog's Heart—and with remarkable success.
They have chosen to tell the story entirely from the point of view of the dog, Sharik, the subject of Professor Preobrazhensky's greatest experiment, which gives actor Gordon Duffy-McGhie the chance to showcase his virtuosity, playing dog, professor, servant, apparatchik, patients and a stream of others, each well realised and distinct. Props, costume and shadow-puppetry all are thrown into the mix to create a fast-paced, often clown-like, rollercoaster of a show.
In brief, the professor rescues the starving and injured (a cook has thrown boiling water over him for scavenging in a bin) mongrel and proceeds to try to turn him into a human being, creating a monster: a satire on the "New Soviet Man".
Removed from its time—the novel was written in 1925, although it wasn't actually published officially in the Soviet Union until 1987—the political aspect of the satire has lost much of its bite but the piece still has something to say to us today. However it says it much more subtly.
This production concentrates on the comedy and Duffy-McGhie's comic sense and timing are spot on, as are his quickly but effectively sketched characters. The dog, for example, is the actor in a Russian hat with its flaps hanging loose to represent the ears, speaking in a cockney voice. The professor is an overcoat on a coatstand with a briefcase for a head and Duffy-McGhie stands alongside it and speaks in his "professor" voice.
A pair of glasses from the clothes-line stretched across the stage, from which some props and bits of costume hang, transforms him into the apparatchik and body language and voice change to present us with all the other characters, whilst scraps of paper scattered on the floor become many things, including banknotes, a pad of chloroform and a telephone.
It's an clever and inventive staging which is a joy to experience. "Barking mad," someone said—and so it is, in the very best sense of the phrase!
Reviewer: Peter Lathan