A Fair Tale About a Fairy Trade
Book by Maria Urian and Thea Pabainte, lyrics by Liya Li, music by Faidon Nalbantis and Crystalia Serghiou
Human Rongs
theSpace @ Niddry St
–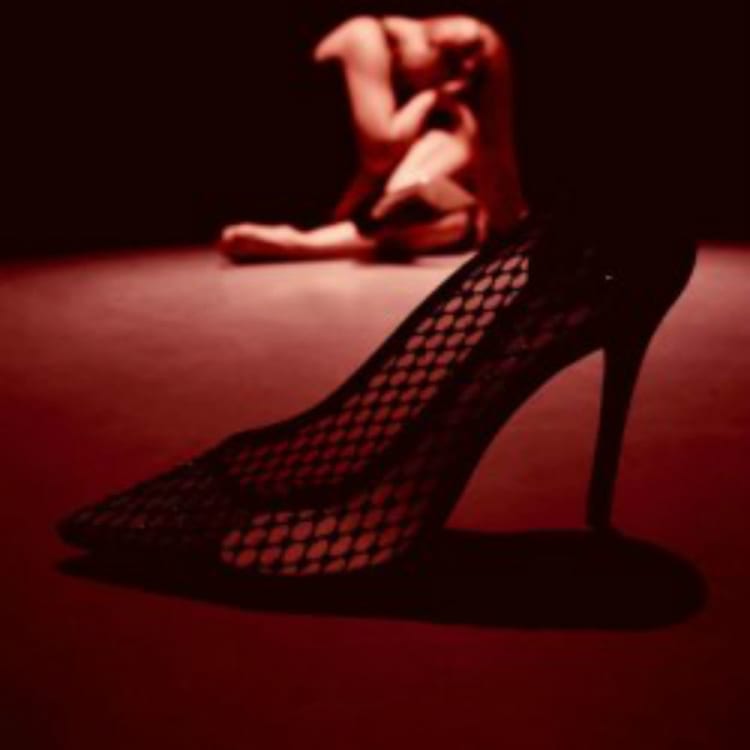 Cece (Charis McRoberts) lives with her cruel stepmother till one evening as she is returning home alone from a party she is abducted by a stranger.
He imprisons her in a house where a series of men pay to rape her. The little we see of her during that period suggests she is dazed by the abuse and possibly drugged.
The wealthy boyfriend she met at the party blames himself for letting her go home alone. Months later as police seem to be no further in locating her, he decides to take the investigation into his own hands.
There are suggestions that some of the people around Cece may have been in on the abduction and in a briefing before the show we are told this is a musical about modern sex trafficking.
The music from the five-piece band and some fantastic singers includes soulful songs and at one point a song that had echoes of the musical Cabaret.
The performance is tight but feels as if it is trying to convey too much by broad brush strokes. Had you not been briefed beforehand, you wouldn't have guessed this was a show about sex trafficking.
You might instead have thought it simply an old fashioned melodramatic thriller in which a good man races heroically to rescue a maiden in distress.
Reviewer: Keith Mckenna