A Fine Bright Day Today
Philip Goulding
New Vic Theatre Company
New Vic, Newcastle-under-Lyme
–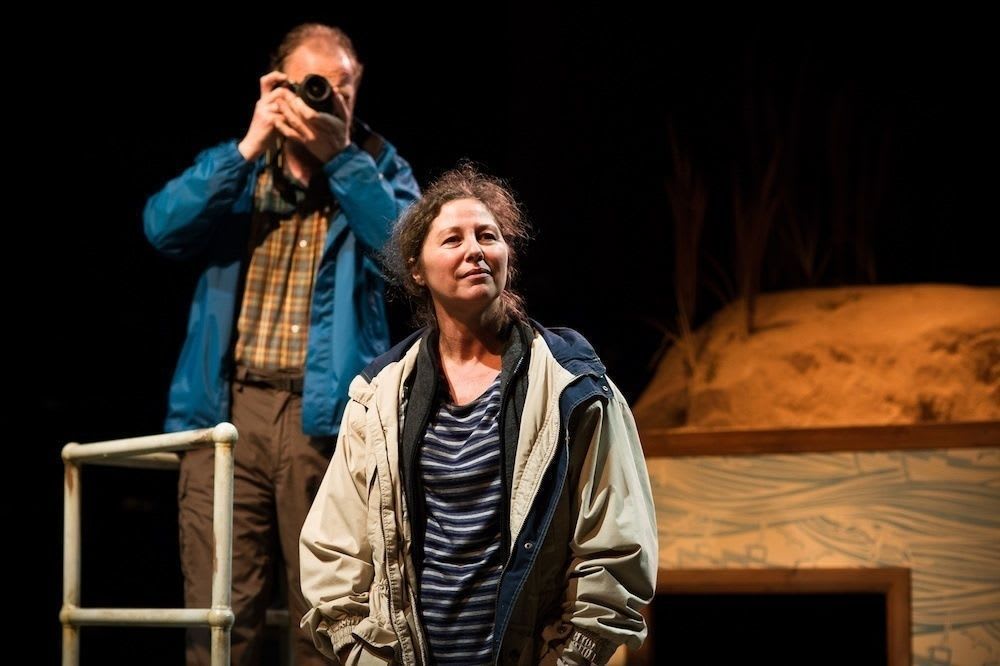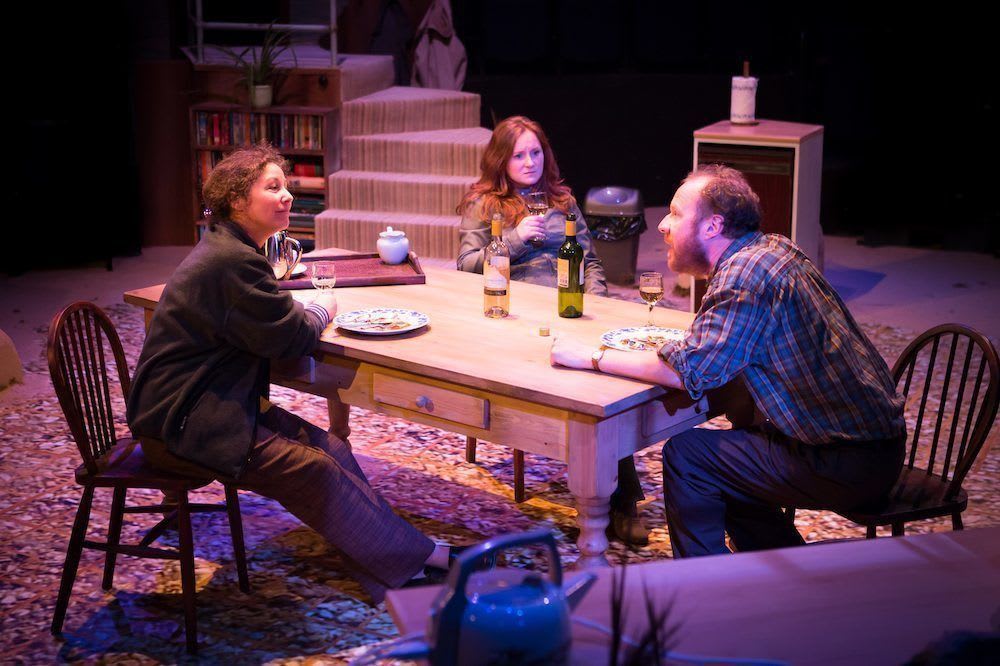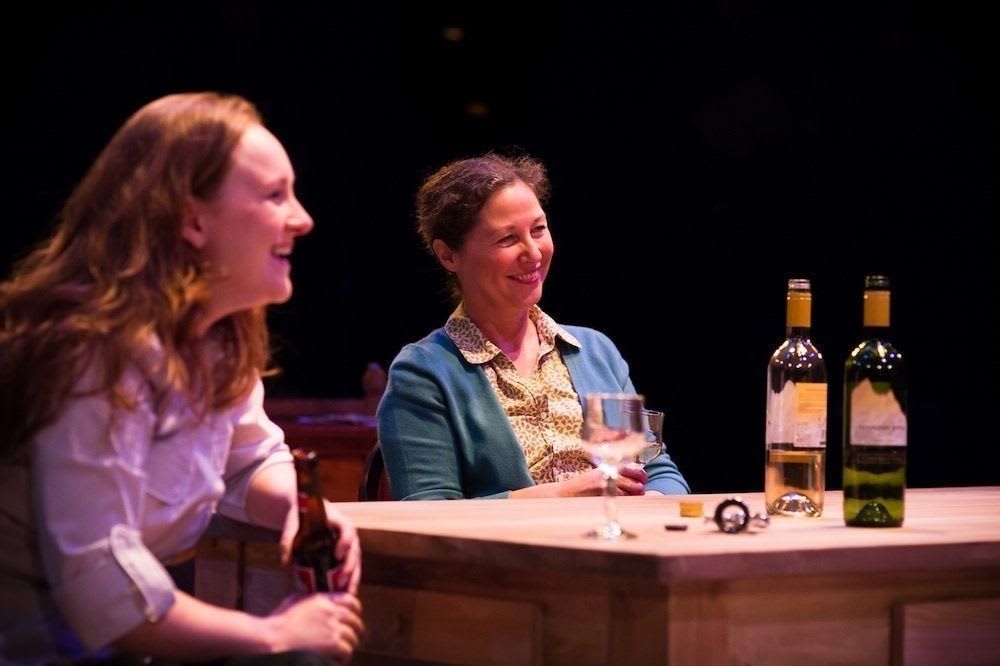 Analyse Philip Goulding's A Fine Bright Day Today and you may come to the conclusion that it's almost the antithesis of what budding writers are told a play should contain: there's no conflict, little tension and few surprises. Yet Goulding has come up with a tender examination of how three people cope with potentially life-changing situations which take them out of their comfort zone.
It also shows how the trio cope with frustrations both in themselves and in those around them.
The play is set in a remote coastal town in the north of England. It details how 31-year-old Rebecca is preparing to leave home and move in with her poet boyfriend. Her mother Margaret, widowed more than 30 years ago when her husband was lost at sea, resigns herself to living alone and staying in the job which she does well.
Rebecca meets Milton, an American who's over here to visit haunts favoured by famous artist Bowden Broome 100 years previously. She encourages him to ask her mother about renting her spare room and Margaret agrees.
Slowly Margaret changes and Milton reveals more about himself as the play leads to a conclusion which is arguably predictable.
Despite that, it's an intricately observed piece by Goulding who shows us that Margaret in particular is so set in her ways that she's almost obsessive.
The relationships between the characters develop through the play, with a brusqueness between Margaret and her daughter dissolving into mutual concern for each other. The initial awkwardness between Margaret and Milton who makes himself at home and turns up for breakfast in his dressing gown gradually melts.
Janine Birkett gives a fine portrayal of Margaret who is disinclined to change. She's always unplugs her appliances before she leaves the house or goes to bed and can't get out of the habit. She's the epitome of the woman who's prepared to accept whatever life has thrown at her; she may not be content but she's comfortable.
She's not totally convincing when she's supposed to have drunk too much wine—but she's really impressive the following morning when she has a debilitating hangover.
Hugh Simon gives an understated yet rounded performance as Milton who doesn't go in for small talk yet makes friends with his directness and candour.
There's also a naturalness about Hayley Doherty as sparky, cynical Rebecca who, despite her eagerness to move out of the family home, is uneasy about how her mother will get by.
The play benefits from the sedateness employed by director Peter Leslie Wild while Libby Watson has come up with a striking set which doubles as Margaret's house and the town beach.
There's also evocative, original music composed by James Earls-Davis with Sue Moffat, which is totally appropriate.
A Fine Bright Day Today may not be to everyone's taste due to its lack of action and edginess. But it's charming, warm and engaging in equal measure. It sends out a message that no matter how old you are, there's always hope.
Reviewer: Steve Orme