A Flea in Her Ear
Georges Feydeau translated and adapted by Sacha Bush
Tabard Theatre
Tabard Theatre
–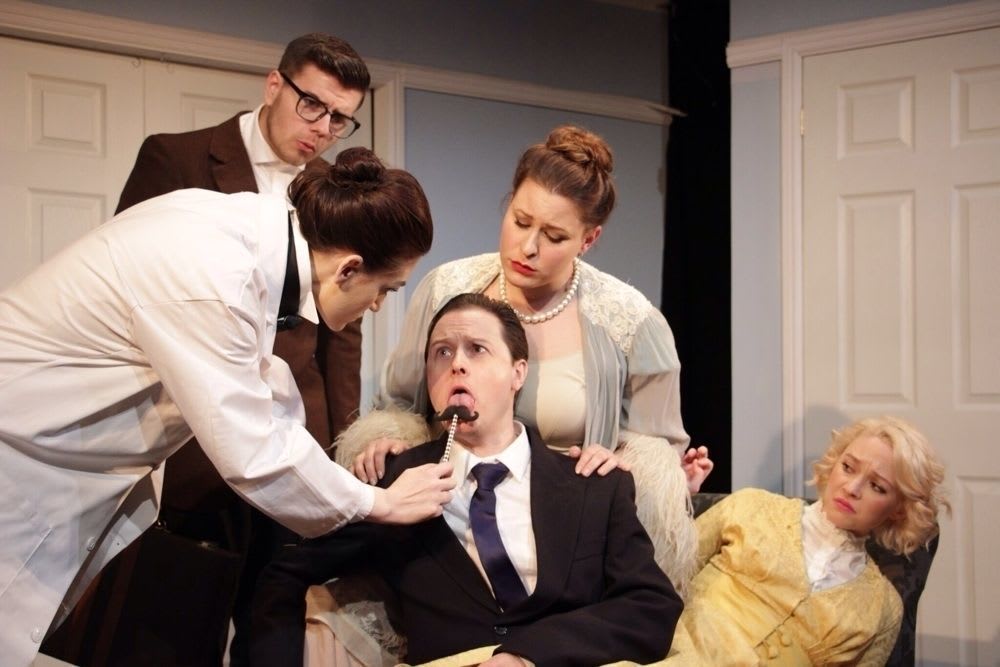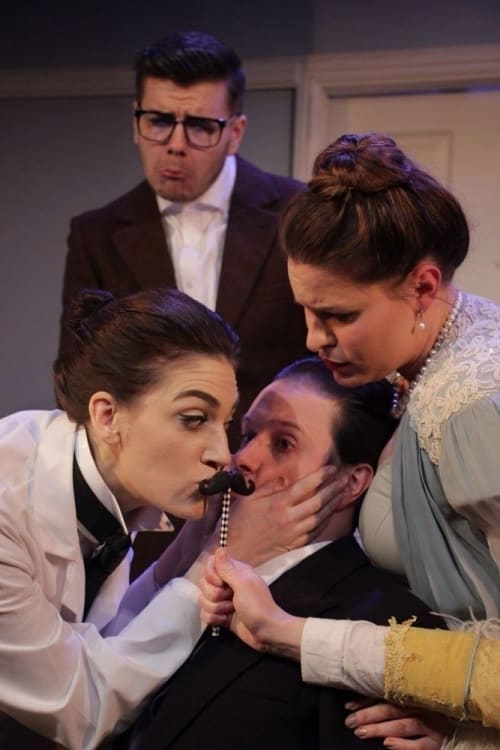 The cast of A Flea in Her Ear by Georges Feydeau at the Tabard Theatre has a good deal of fun with this production, even making the audience laugh at faulty parts of the set. There are moments of wit in the first half but this show depends importantly on the effectiveness of the farce and for the most part that isn't very effective.
Sacha Bush's adaptation follows the line of Feydeau's complicated if illogical plot set in France. The costumes initially suggest the early twentieth century but the language has been updated in ways that make it sound very contemporary and the second act takes place in a hotel that seems more early 1970s.
The character Raymonde (Haley Catherine) with the help of her friend Lucienne (Rachel Dawson) tries to find out if her husband Victor (Dominic Brewer) is having an affair by sending him a letter from an anonymous admirer suggesting a meeting at the Frisky Puss Hotel. She then leaves for the hotel intending to catch him being unfaithful. By the second act, all the characters are chasing each other through the hotel rooms.
The show opens in a camp style led by Etienne the butler. This approach is soon replaced for most of the characters by a more conversational naturalism. This is the section that is most engaging. It allowed the actors to breathe and develop their particular comic character whether that is the respectable Victor or the dry comic with the Birmingham accent Tournel (Clark James).
This is abandoned with the exaggerations of the second act hotel farce of mistaken identities and, in the case of Carlos (Clark James), a jealous rage that starts at full blast and continues in that vein till someone has a quiet word with him in Spanish.
Unfortunately, there is no dramatic tension to the farce which is too obvious and repetitive.
There is also something dated about the way some of the humour relies on mocking speech differences. The inability of the British character to understand anyone and to keep repeating himself was harmless enough but surely a modern audience does not sit easily with the way Victor's nephew Camille's (Richard Watkins) speech impediment (being unable to pronounce consonants) becomes a source of amusement.
There is no denying that much of this play relies on a willingness to laugh with a cartoon formula that has no real surprises. But when something so slight lasts nearly 150 minutes, this can be fairly tiring.
Reviewer: Keith Mckenna