A Good Time Was Had By All
Sam Smithson
Not Quite Ready Productions
The Hope Theatre
–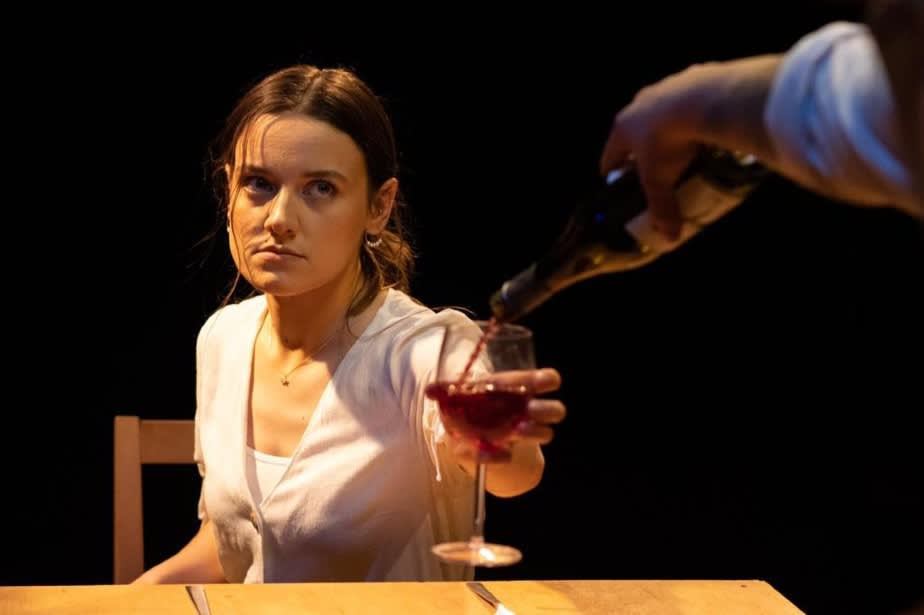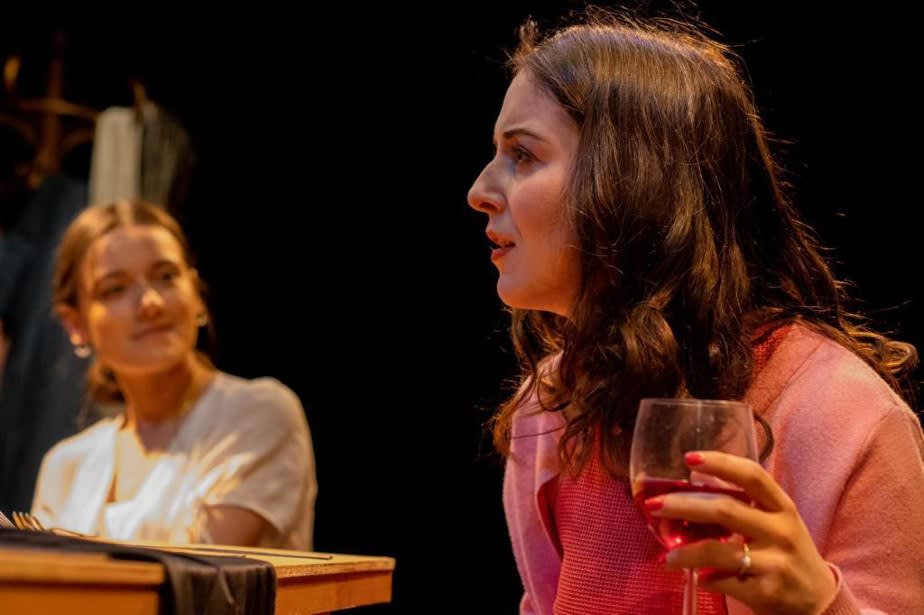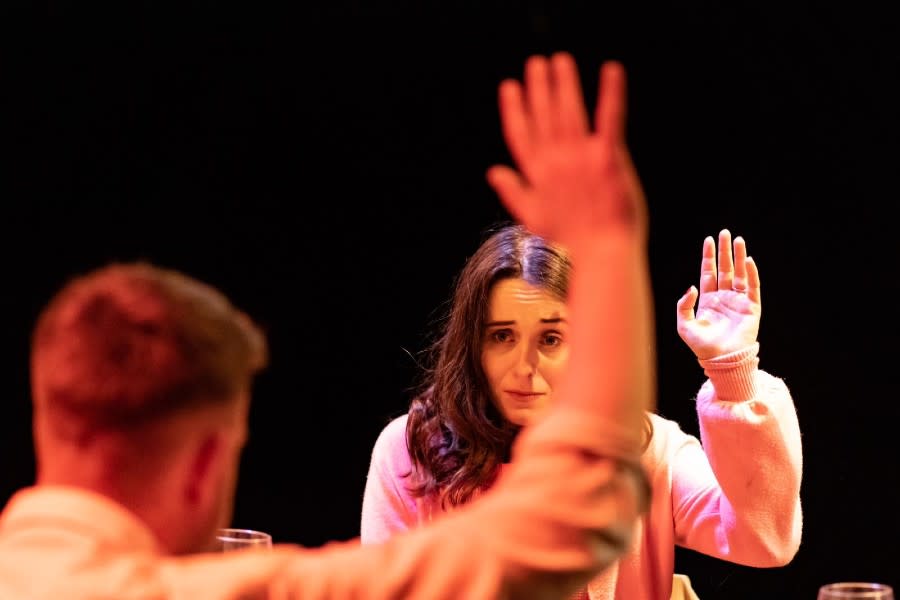 In 2021, the police recorded over sixty thousand rapes. That figure is only a fraction of the number of victims of rape and sexual assault. Yet only 1.5% of these were prosecuted and an embarrassingly small number of those were successful, if it makes any sense to talk about success when the victim has endured perhaps years waiting for their case to be heard.
It doesn't help that the police are clearly part of the problem, as Sarah Everard might testify, had she survived her encounter with the police. Not that police are particularly scrutinised by journalists, though their respective roles give them plenty of opportunities for contact.
Sam Smithson shows us one of those opportunities in his play A Good Time Was Had By All when a group of old friends gather around a table ready to eat a meal Liz (Bethany Monk-Lane) is preparing. They include Chris (Cameron Wilson), an off-duty policeman, and Anna (Hattie Kemish), a BBC journalist.
Chris is planning to ask the late arrival James, a fellow policeman, to be the best man at his wedding to Georgia (Holly Mccomish), a young woman whose social class seems slightly more well-to-do than the rest of them.
Anna says her partner James is always late, but Chris points out that James gets away with it because he's so charming, he can get away with all sorts of things, including a recent disciplinary over a claim of sexual abuse by a woman prisoner, a story the others hadn't heard about.
Georgia has read the book Liz wrote about her experience as a journalist in Syria, where Liz was at one point stuck with other media people in a dangerous desert area from which they were rescued by a kind Syrian who took them to his home and introduced them to his children. Two years after that event, she was shocked to learn that he had later committed some terrible war atrocities. You just can't really know people, she concludes.
But that night, they are going to find out a lot more about each other in a disturbingly surreal twist to the play, in which they learn why James is late.
The show is a bleak satire on a corrupt social class, its police force and the way justice of a kind may take its course in the absence of any protection from those who should be our guardians.
There will be those seeing this well-performed play who will claim that it can at times seem shockingly overblown, elusively fragmentary and decidedly peculiar in its ending. And yes, there is a bit of roughness and rush in its satirical metaphor, but it carries a serious message about the failure of a society that needs to change. It is well worth seeing.
Reviewer: Keith Mckenna