A Kind of Alaska/Krapp's Last Tape
Pete Wood
Bristol Old Vic
Bristol Old Vic
–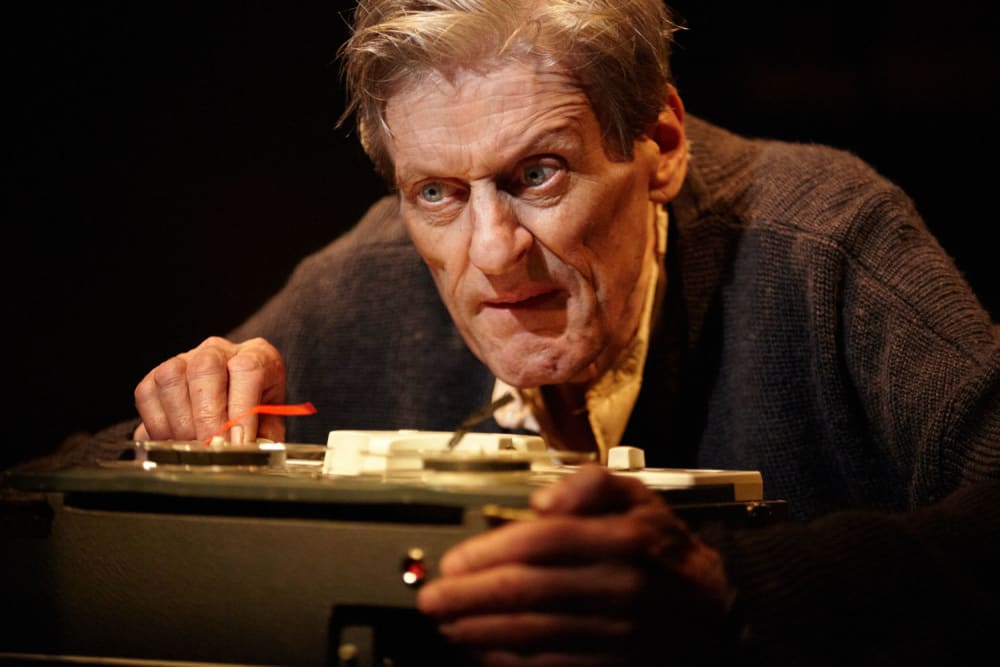 It's a pleasure to report that Bristol Old Vic, which burst thrillingly into life with the appointment of David Farr and Simon Reade as joint artistic directors in 2003, is back to black following a decline which set in with Farr's exit in 2005.
And it is also cheering to report that at a time when economic downturn is leading regional theatres to play safe when it comes to programming, the theatre has opted to stage a double bill featuring Pinter and Beckett, two playwrights whose oeuvres still bafflingly leave some theatregoers benighted.
The pairing of A Kind of Alaska with Krapp's Last Tape, by director Simon Godwin is an astute though not an obvious one, finding all manner of echoes. Pinter was a fervent and early admirer of Beckett, famously borrowing his novel Murphy from a library in 1950, a book he kept until his death in 2008.
A Kind of Alaska is an atypical Pinter work in that it is based on a true-life story, that of a Miss R who was awoken from a 'sleep' which lasted for 43 years by neurologist, psychologist and author Oliver Sachs. Krapp too is in his own 'kind of Alaska', albeit self-enforced through a withdrawal from the world.
Both characters, Deborah, in Alaska, and Krapp, are forced to confront painful truths about the reality of their lives. For Deborah, she is no longer the 15-year-old she was when narcolepsy set in. She is now a 44-year-old woman.
Fascinatingly, in real life Miss R used a tape-recorder to help her recall her life in an effort to come to terms with her situation, just as in Krapp's Last Tape, Krapp chronicles his own life with a series of recordings which he periodically revisits and comments on, echoing the "room of mirrors" Deborah talks about.
For Deborah, memories of the time when she were asleep are of a sort of death which is "so still, so silent" except for the sound of a tap dripping. As Dr Hornby tells her, she has been "nowhere, absent". For Krapp, exile from the world has been a choice, or as he says, "Thank God I've done with all that".
But despite his scorn for his former self, his past loves, his literary ambition—"Perhaps my best years are gone. When there was a chance of happiness. But I wouldn't want them back. Not with the fire in me now"—one tape, with its lyrical recollection of an encounter with a lover in a punt, forces Krapp to acknowledge that which he has fled. "I asked her to look at me… let me in… Under us all moved and moved us gently up and down and from side to side."
Of the two plays, for me A Kind of Alaska emerges as the more powerful in this production, thanks in no small part to a bravura performance by Marion Bailey as Deborah with fine support from Caroline Backhouse as her sister, Pauline, and Richard Bremmer as Dr Hornby. Bremmer emerges after the interval in a very different role as Krapp, the hallmark of which is humour, something that is captured well though rather missing the anger and rancour that others have brought to the role, most noticeably Pinter himself, in 2006.
Finally, acknowledgement should be given to fine work by designer Mike Britton and sound designer Dan Jones for quietly understated work.
Recommended.
Reviewer: Pete Wood