A Life on the Silk Road
Wang Jing/Zhao Miao
The National Theatre of China
ZOO Southside
–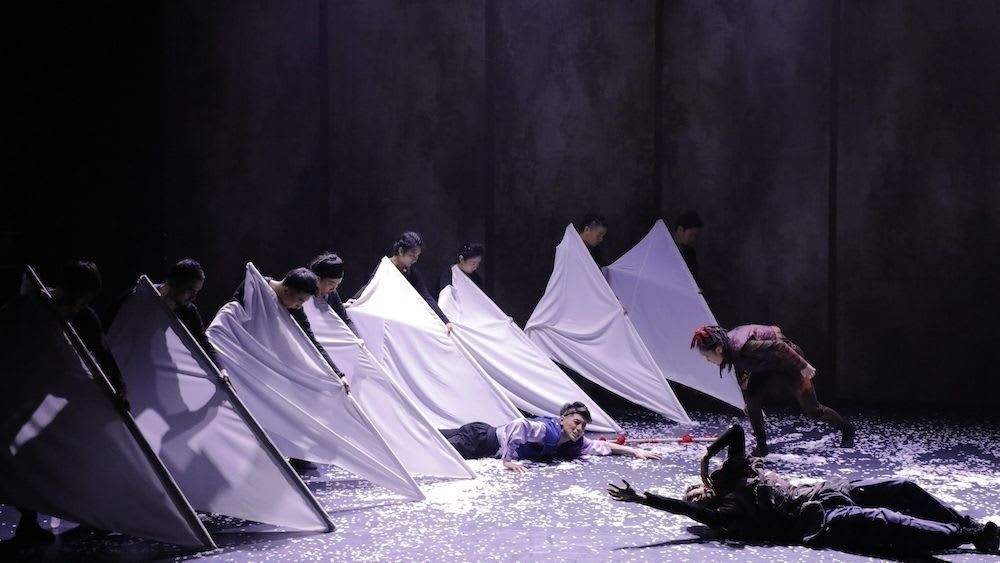 A Life on the Silk Road recounts the travels of Zhiang Qian, a Chinese official and diplomat who served as an imperial envoy to the world outside China in the 2nd century BCE.
His story is told through physical theatre, dance, puppetry, music and colourful multimedia projections onto a vast backdrop. The Chinese National Theatre has a reputation for excellence in precision and pacing, sumptuous display through ensemble performance. This is no exception.
Zhiang Qian's journey was a great triumph and a considerable feat. He was first sent by the Han dynasty emperor Wudi to establish relations with a tribal group beyond Chinese borders. He was captured by nomads for 10 years, married and saw his family swept away by a sandstorm, lost companions to snowstorms, and fought with hostile tribes.
It is a tale of great achievement, loyalty and courage, but also of sadness and endurance. On a second mission, he journeyed for decades along routes that would become the Silk Road, contacting even the outposts of Hellenic culture, enriching the peoples along the way through trade and cultural exchanges.
All of this is depicted on stage through the actors' bodies: through movement they become horses and camels, soldiers and princes, mothers and wives, using flags and banners they become wind and rain, sand and great avalanches of snow, projections complement the physical performances perfectly and unobstrusively.
A Life on the Silk Road creates an epic feat with modest means, a triumph in itself, a reflection of Zhiang Qian's own success in spreading peace and understanding between peoples.
Reviewer: Jackie Fletcher