A Little Night Music
Music and lyrics by Stephen Sondheim, book by Hugh Wheeler
The Watermill Theatre
The Watermill Theatre
–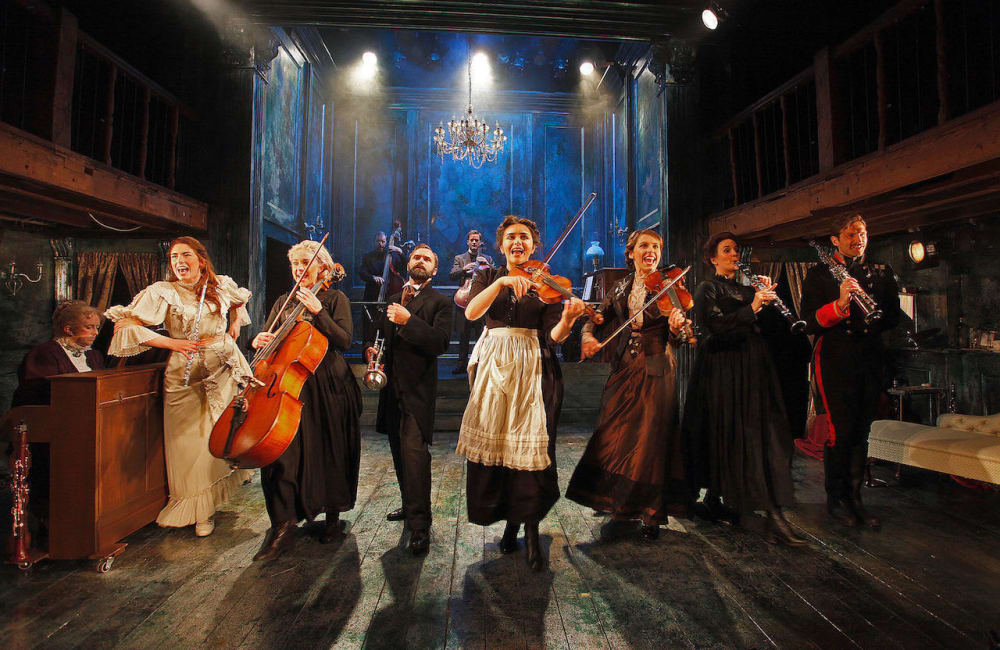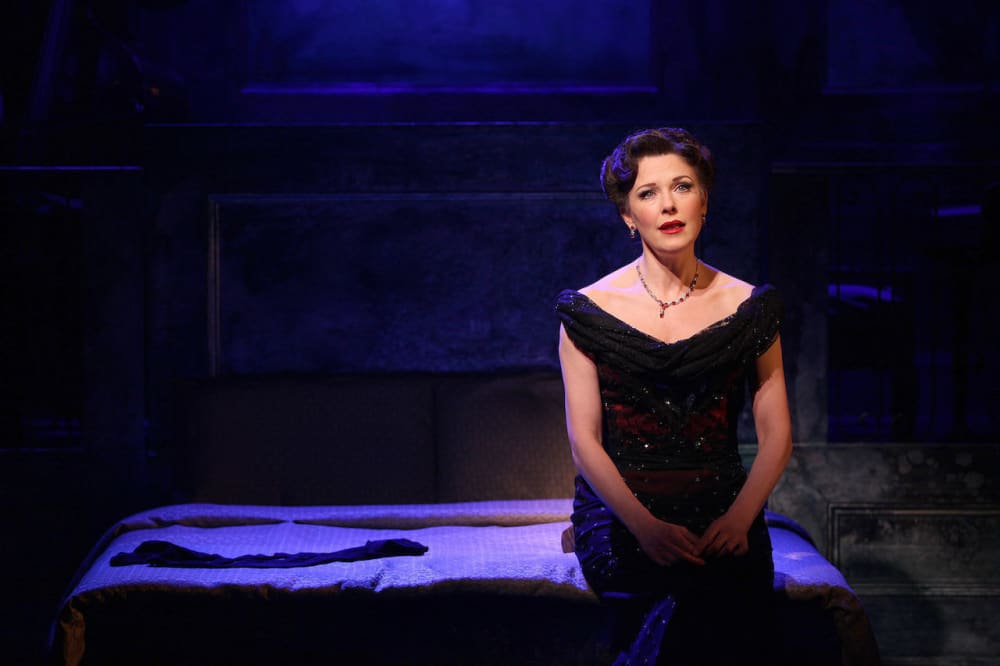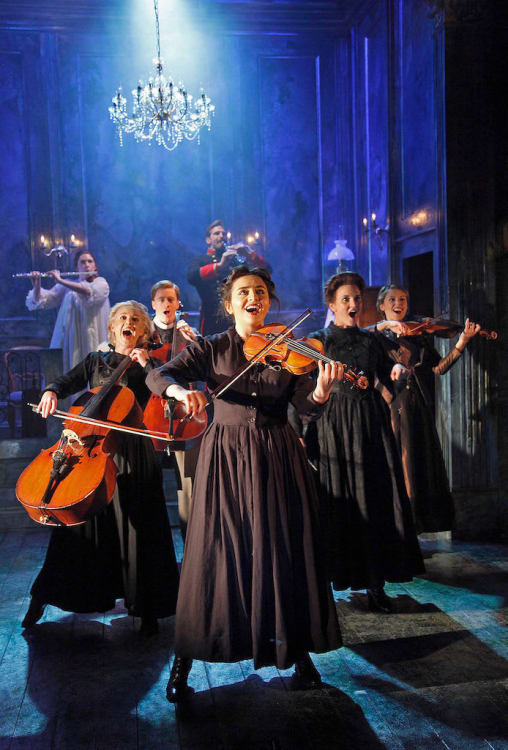 The Watermill's exuberant and joyous production of Stephen Sondheim's A Little Night Music is an absolute gem.
The rich score and witty lyrics are beautifully performed by this stellar cast of actor-musicians under the inspired direction of Paul Foster together with superb musical arrangements and supervision from Sarah Travis.
The story is based on Ingmar Bergman's 1955 film Smiles of a Summer Night and has a complex plot.
Dillie Keane is simply superb as the wheelchair-bound Dowager Madame Armfeldt. She looks back on her life through the song "Liaisons" sung with passion and pathos.
She is looking after her granddaughter Fredrika (Tilly-Mae Millbrook) as her actress mother Desiree (Josefina Gabrielle) is always touring and each day she provides words of wisdom.
Alastair Brookshaw gives an outstanding performance as the lawyer Frederick Egerman, who had a liaison with Desiree and is still passionately in love with her.
However he has since married the young, naïve Anne (Lucy Keirl) but he is old enough to be her father and after 11 months she is still a virgin.
They both go to see Desiree perform in the local theatre but when she discovers his plight she agrees to one more "favour for an old friend" and Anne is unaware of his infidelity.
Egerman's troubled son Hendrick (Benedict Salter) is studying to enter the priesthood but is really in love with Anne and the conflicts between church and his carnal lust become unbearable.
Meanwhile, another of Desiree's lovers, Count Carl-Magnus Malcolm (Alex Hammond) is a fierce dragoon whose scheming wife, Countess Charlotte (Phoebe Fildes) is determined to get her wandering husband back whatever the cost.
They all hope that a "Weekend in the Country" will rekindle their love in this rousing, gleeful act one finale.
Josefina Gabrielle is electrifying as Desiree oozing poise, elegance and burning sexuality. Her heartfelt reflection on life, lost moments and lovers is poignantly expressed in the most moving of songs "Send in the Clowns" which she totally owns and sings with fervour.
Christina Tedders as the feisty sexy maid Petra changes the mood in the spirited song "The Miller's Son" with impressive choreography throughout by Matt Flint.
There is splendid support from the ensemble Rachel Dawson, Alexander Evans, Alice Keedwell and Neil MacDonald who work tirelessly in creating the music.
David Woodhead's set is sumptuous, creating the grandeur of the house including a glittering chandelier, and the costumes are gorgeous. Howard Hudson's atmospheric lighting adds to the feeling of the fading season.
This is a superlative show that should not be missed.
Reviewer: Robin Strapp