A Lovely Sunday for Creve Coeur
Tennessee Williams
Print Room at the Coronet
Print Room at the Coronet
–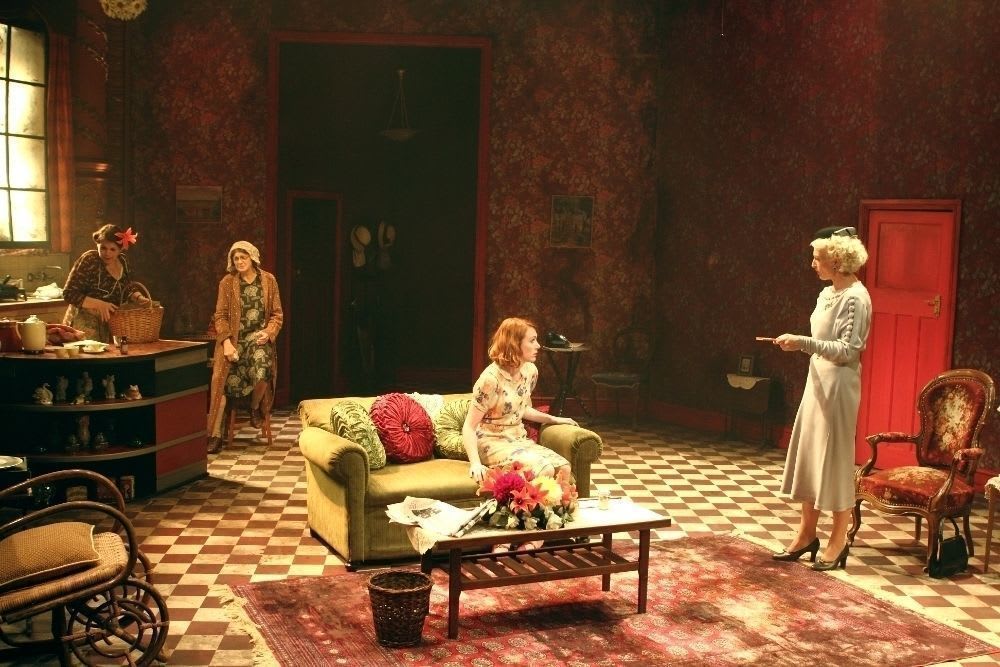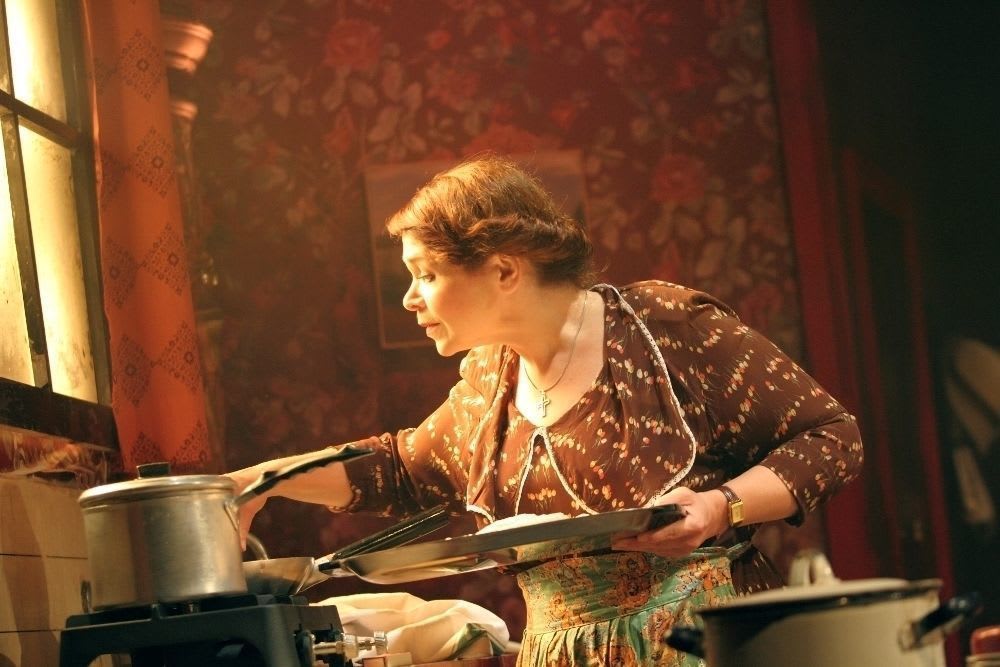 Tennessee Williams's late play A Lovely Sunday for Creve Coeur is the gentle account of four women's need for companionship. It is set in the small Saint Louis apartment of the characters Bodey and Dorothea one hot Sunday morning in June.
Dorothea (Laura Rogers), a high school civics teacher, exercises while waiting for a 'phone call from Ralph Ellis, the Principal of Blewart High School, who she believes wants to marry her.
Bodey (Debbie Chazen) thinks that Dorothea should marry her twin brother. She knows that Ralph is engaged to another woman but conceals the information so as not to spoil that day's planned picnic.
Helena (Hermione Gulliford), who also teaches at the school arrives intending to finalise arrangements to move into an upmarket apartment with Dorothea.
While Bodey cooks for the picnic and Helena impatiently waits for Dorothea to finish her exercises, the neighbour Sophie (Julia Watson), distraught about her mother's death, comes seeking Body's support.
All the women are motivated by the fear of being alone. For Bodey, the solution is to become a mother figure to those around her. Dorethea sees her future as the wife of some man. It is a solution to loneliness that Helena seems to reject as she imagines a future in the company of other women.
The cast give good performances. Debbie Chazen is particularly engaging as Bodey and easily convinces us of her mother/sister role to Dorothea.
The dialogue is believable and at times amusing and lyrical.
The play could be described as a comedy. It rests some of its humour on the strangeness of the character Sophie whose distress and improbable mishaps risk reducing the show to farce.
The story itself is slight, and lacks the depth or the social gender implications of Williams's earlier plays. There is nothing really at stake in the decisions these woman make. It is difficult to worry about or even care what these women do. They are simply shaping their lives to the need for company. They are not desperate or hedged in by a society that defines them in terms of their value to men. They are simply women looking for company and that makes the play simply interesting rather than exciting.
Reviewer: Keith Mckenna