A Man of Good Hope
Based on the book by Jonny Steinberg, adapted by Isango Ensemble
A Young Vic and Isango Ensemble Production co-produced by The Royal Opera, Repons Foundation, BAM and Les Théâtres de la Ville de Luxembourg
Young Vic Theatre
–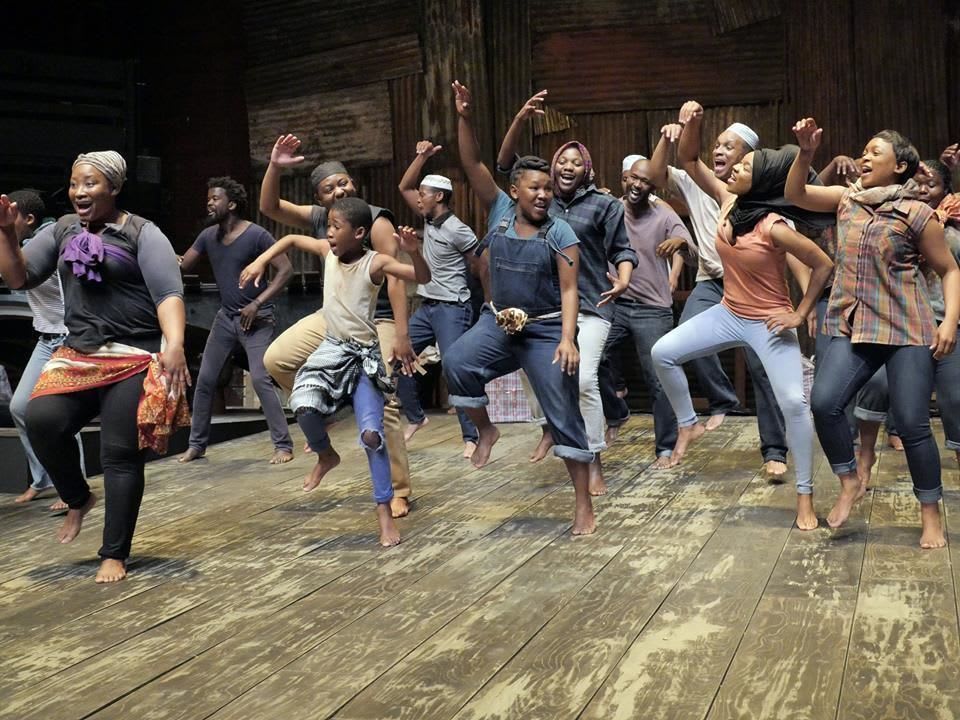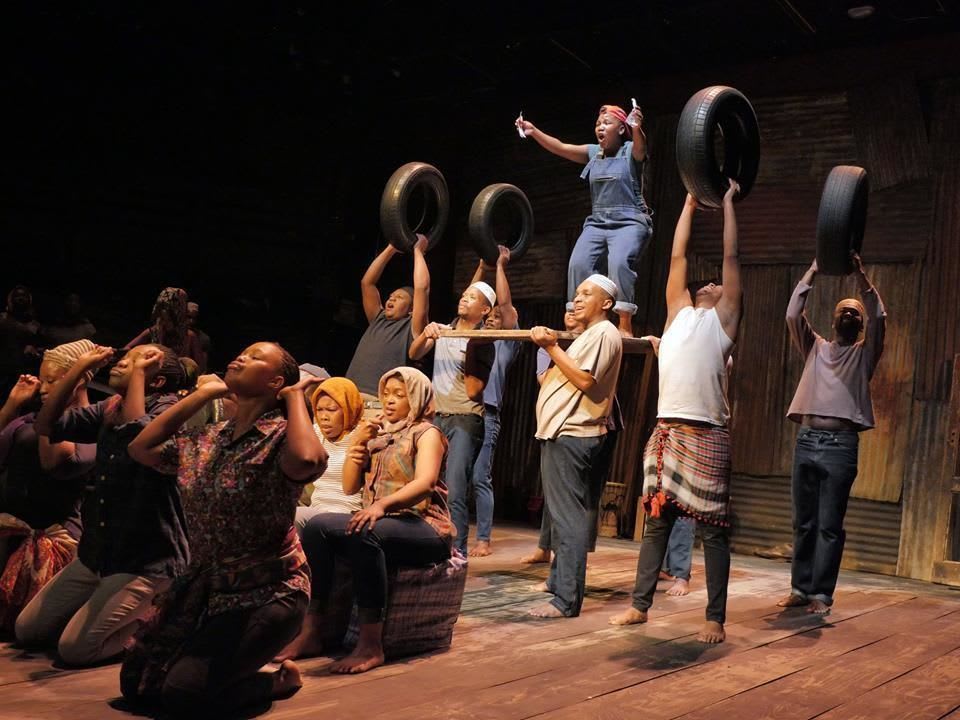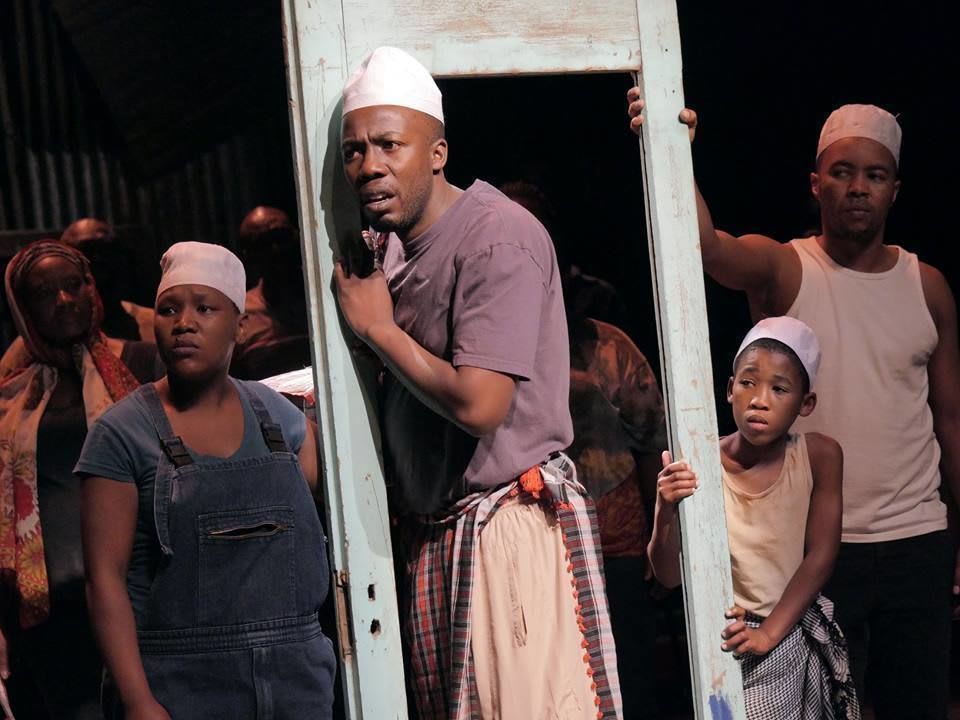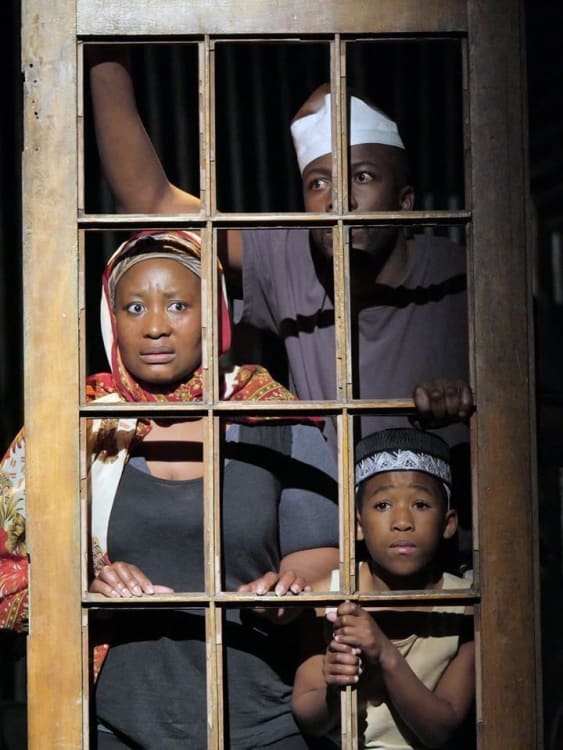 Based on a book by a white South African writer, which in turn was based on a year of interviews held in a car because that was deemed to be safer, this is the true story of refugee from Somalia.
In 1991, caught up in civil war, eight-year-old Asad sees his mother shot in front of him and so begins long journey in search of a new life. First flight into Kenya, then Ethiopia, south again bribing his way across the borders of Kenya and Tanzania to reach Zimbabwe, then illegally into the golden land of South Africa, which doesn't turn out to be quite as imagined.
This isn't the abstraction of UN statistics but one man's story. It is a 20-year journey through childhood and youth into manhood, marriage, a child, losses and dangers. He learns how to hustle his way to survival, methods to make money, faces tribal intolerance, encounters caste problems and meets violence everywhere.
This is no ordinary documentary: it's the Isango Ensemble. From the start it is in their imprint as the slim, barefoot, bearded figure of Mansisi Dyantyis walks down centre stage then turning begins to coax sound from the company and their six marimbas. Musicians rush across the stage as dancing he incites them to deliver an exciting and uplifting overture before beginning the harsh reality of Asad's story.
The script packs a lot in. It looks back 25 generations of Asad's clan and rapidly sketches in the European division of Africa at the 1885 Berlin Conference even before embarking on Asad's journey. There is little time for detailed character development and inevitably it is an episodic progress, sometimes slowed down by an operatic aria or a burst of traditional music and dancing—but the music is splendid and an integral part of the performance.
Asad is shared between four actors. I saw Phielo Makitle, accomplished and touching as the boy Asad (he shares performances with Siphosethu Juta), the role then passed on to Zoleka Mpotsha full of youthful enthusiasm, Luvo Tamba as a young man, an innocence still alongside his street-wise awareness, and Ayanda Tikolo as the adult more worn down by reality. The transitions are beautifully handled and there is an added poignancy when they appear together.
There is another remarkable performance from Pauline Malefane as Yindy, the woman who takes in orphaned Asad and is then cared for by him, especially the moment when she (and only she) gets a permit to go to America she tells him on parting, "I go to open the door for you."
There are a succession of instant characterisations as individuals step out from this strong ensemble of actor musicians, among them his sassy wife left behind in Ethiopia, fuming at him on her mobile, and his township business partner who gets murdered.
This story of struggle has many moments of humour as when young Asad is learning English and again as the older Asad finds that his linguistic skills can earn him money.
Although there is an ironic edge to the child's image of a United States where there are no guns and everything is free and the difference between Asad's dream of post-apartheid South Africa and the grim reality that fails to match Mandela's vision, the vitality of the music and the energy of performance are uplifting.
While there is little left of the hope that has helped Asad's survival, it is still there: it is so obviously evident in the Isango Ensemble. It got them a well-earned standing ovation.
Reviewer: Howard Loxton