A Man of No Importance
Stephen Flaherty and Lynn Ahrens
Salisbury Playhouse Productions
Salisbury Playhouse
–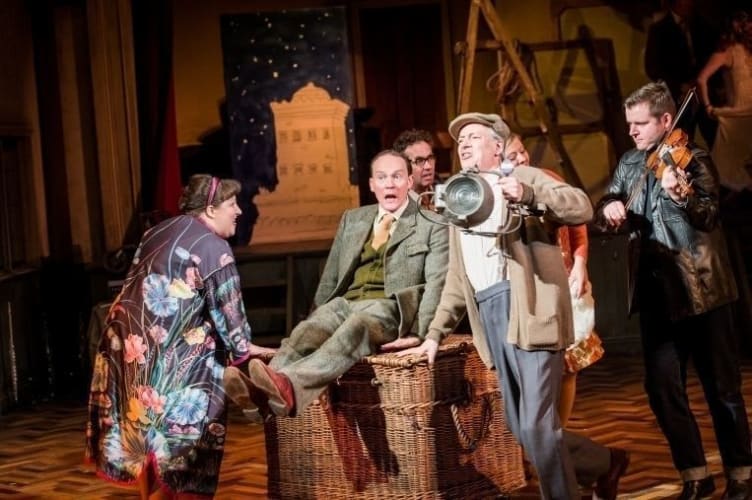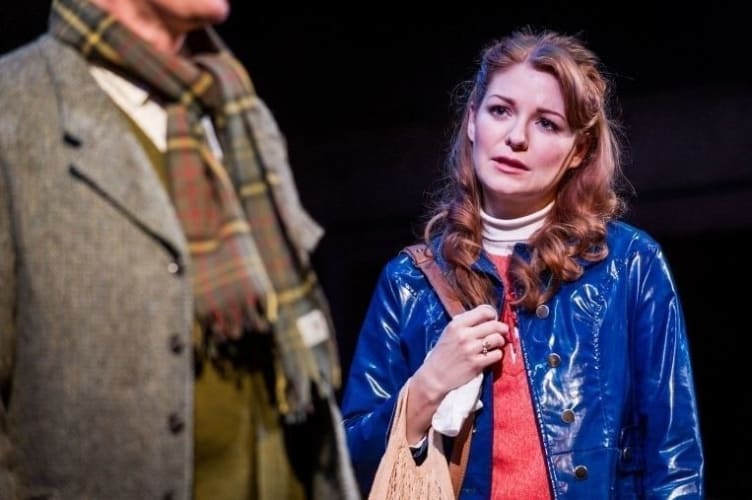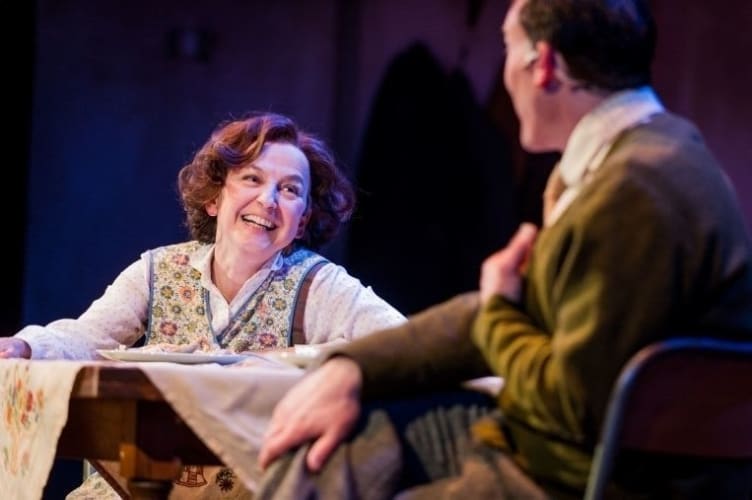 From Hamlet to Noises Off,'the play-within-a-play has provided rich material for dramatists over the years.
So when we're sitting in our plush, roomy seats in Salisbury Playhouse contemplating the shabby church hall with its faded curtains, worn parquet flooring and strictly functional metal chairs, we're in familiar territory, the watchful crucifix on the wall already suggesting plot lines and setting its own boundaries to the action.
For this is am dram country where, along with unreliable electrics and unconvincing scenery, emotions run high and perceived slights can set the foundation for major dramatic consequences.
The play, adapted from the 1994 film starring Albert Finney, was first produced at the Lincoln Theater Center, New York, in 2002. It's set in 1960s Dublin and involves the members of the St Imelda Dramatic Society.
It should be the first rehearsal of their annual performance by the director's favourite playwright, Oscar Wilde, The Importance of Being Ernest, only this time Alfie (Mark Meadows), a bus conductor in the daytime whose passengers always seem to consist, rather strangely, of St Imelda's players, decides to make a change. Still Wilde, but Salome.
Half the length of Importance but more intensely theatrical while at the same time carrying certain hazards, lines with phrases like, "he has taken my virginity" and the problem of those seven veils. Lovely Susannah van den Berg's dispatching of said veils is a real rib tickling highlight of the show and, although admirably restrained, not what you expect to see in a church hall on a Friday night, perhaps, after you've just been to Confession.
Love is a central theme of course. And if there has to be a star of the production it's surely Alfie's long-suffering sister Lily (Angela Bain), whose self-sacrificing and unconditional love for her brother is so tenderly, and at times fiercely, portrayed. Then there's the beautiful, lonely Adele (Laura Pitt-Pulford), like Alfie, hiding a shameful secret and demanding our compassion.
References to Wilde abound, from the poignant quotation from The Ballad of Reading Gaol to the actual appearance of Alfie's idol with floppy black hat, cape and essential green carnation. There's even an oblique reference to Wilde in the play's title from his A Woman of No Importance, while it's almost impossible not to associate the sensitive and gentle young Robbie (Fra Fee) with Bosie.
Puzzle is, how did director Gareth Machin manage to assemble a collection of such consummate and wide-ranging talent? Each of the twelve actors is also a dancer and a singer and each plays an instrument. There's a piano, a flute, a guitar, a double bass and a violin, to supply twenty-three musical numbers, ranging through gentle Irish folk tunes and ballads to sixties rock 'n' roll, each one enhancing the action and making a major contribution to this truly joyous and life-enhancing production.
And if the Dublin accents just, very occasionally, fail marginally to convince, with so much else to enthuse about we can surely forgive them that.
Reviewer: Anne Hill