A Marvellous Year for Plums
Hugh Whitmore
Chichester Festival Theatre
–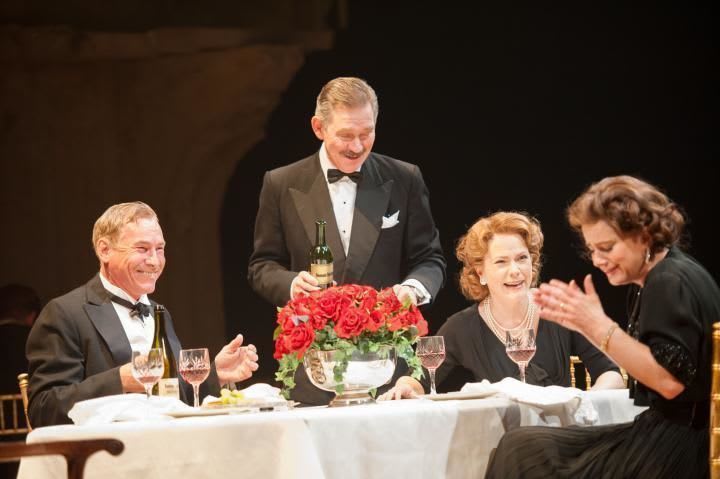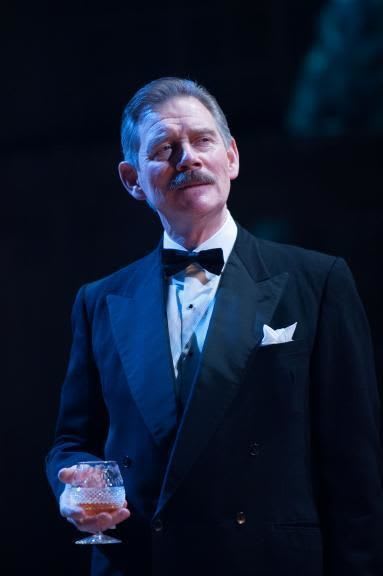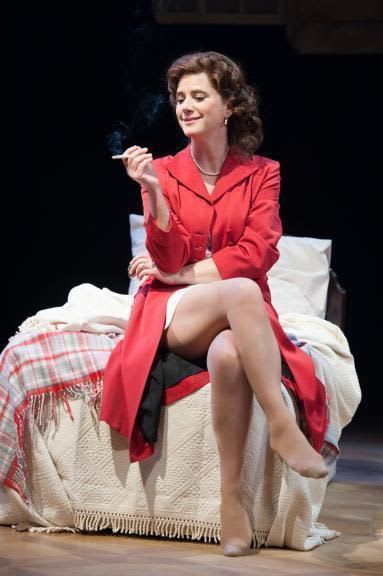 Whitmore's play is interesting for its historical content and for the depiction of the characters, a little 'spice' being added by including the tangled relationships and adulterous affairs our leaders indulged in during the mid-fifties. It seemed that the Chichester audience were already aware of the scandals and the deceptions (political and personal) judging by the knowing chuckles which could be heard from time to time.
In 1956 Egypt's Colonel Nasser unilaterally nationalised the Suez canal effectively cutting off Britain's route to the oil fields of the Persian Gulf. It was Prime Minister Sir Anthony Eden's aim to protect Britain's interests and a collusion between France, Britain and Israel involved invasion. War was almost upon us but America, concerned that Egypt was negotiating an arms deal with the Soviet Union, demanded withdrawal and refused to allow the IMF to give emergency loans to Britain unless it called off the invasion. Eden was forced into a humiliating retreat and this was probably the first time that Britain realised it no longer had global influence.
With so many nations involved, the play is well researched but complicated and during some of the longer speeches I found my mind wandering, but Philip Franks has the benefit of a stellar cast who bring the characters alive as if they were still here. Anthony Andrews in particular looks and sounds a facsimile of Eden, his seemingly benign and serious demeanour often switching to explosive rage and, although Eden was at fault and lied to parliament about his deception over Israel, one can't help feeling sympathy as his health deteriorates.
Nicholas Le Provost has little chance to flesh out the character of Hugh Gaitskell on the political side, his affair with Bond writer Ian Fleming's (Simon Dutton) wife Ann (Imogen Stubbs) seems to have more prominence, and Martin Hutson well-represents the minister Anthony Nutting who resigned on principle but was not above marital fidelity. David Yelland gives strong, if quiet, support as Selwyn Lloyd, and there is even a surprise cameo appearance of a young John Prescott in his previous employment as a ship's steward which made the audience laugh out loud.
The inventive Simon HIglett has created a very colourful set, the video projections and lighting changing venues and moods, and there are dance sequences interspersed between scenes, the different styles illustrating the passage of time and the changes which were taking place in all fields.
It was an episode which ruined the health and career of Eden and had far reaching consequences still being felt today, yet when all's said and done, and with so much change happening during the fifties, will anyone really clearly remember the events of 1956 or will it perhaps be recalled as simply being a marvellous year for plums.
Reviewer: Sheila Connor