A Midsummer Night's Dream
William Shakespeare
Shakespeare's Globe
Shakespeare's Globe
–

Listing details and ticket info...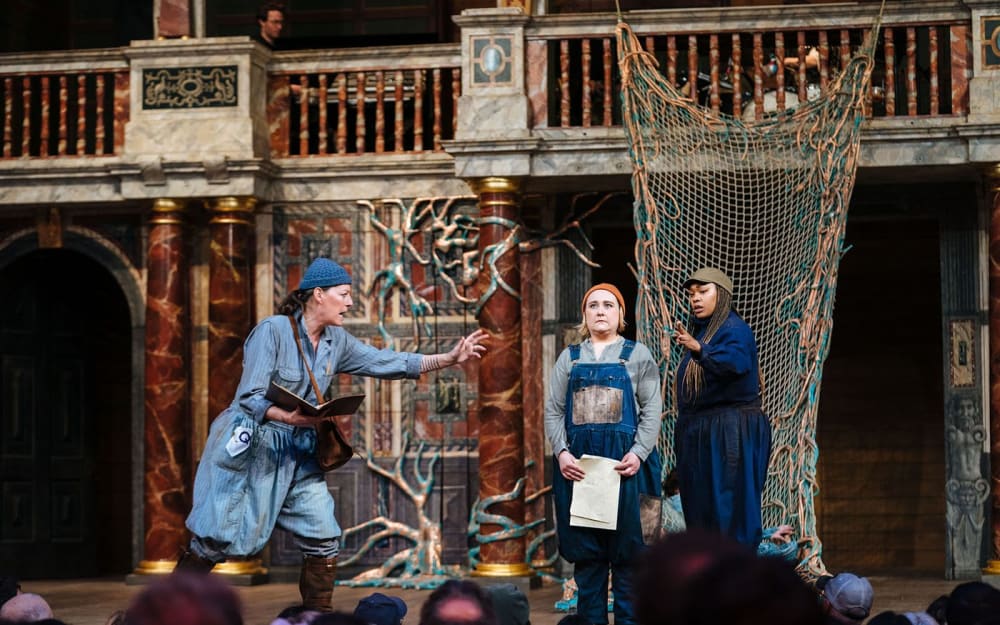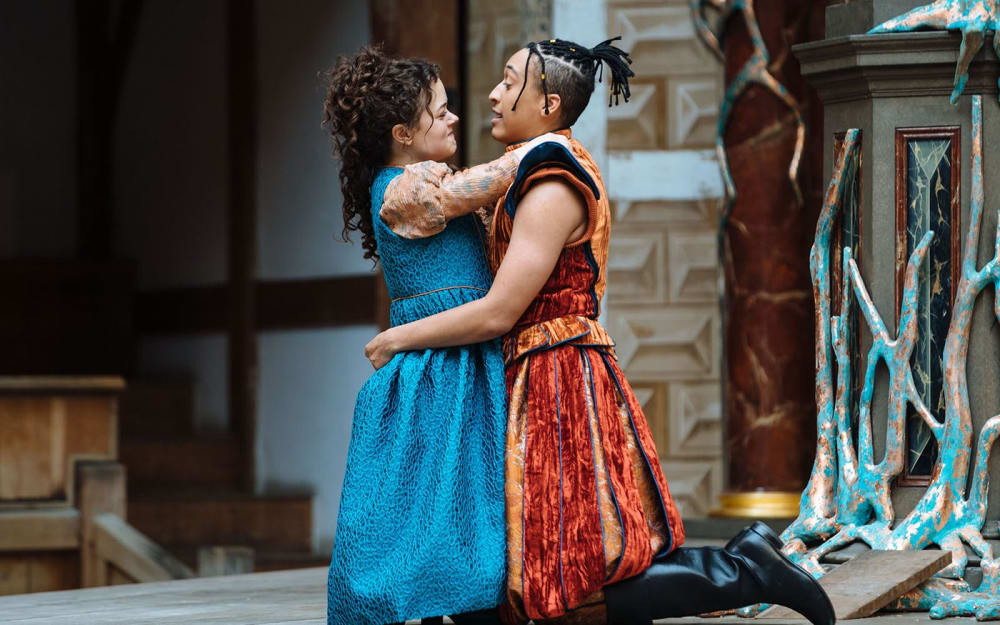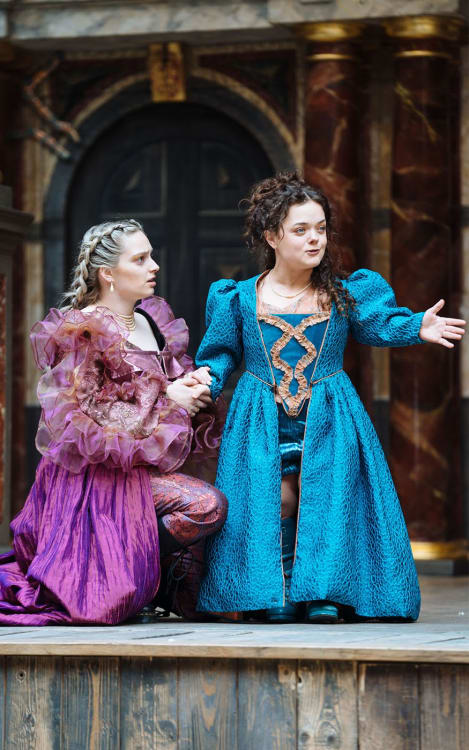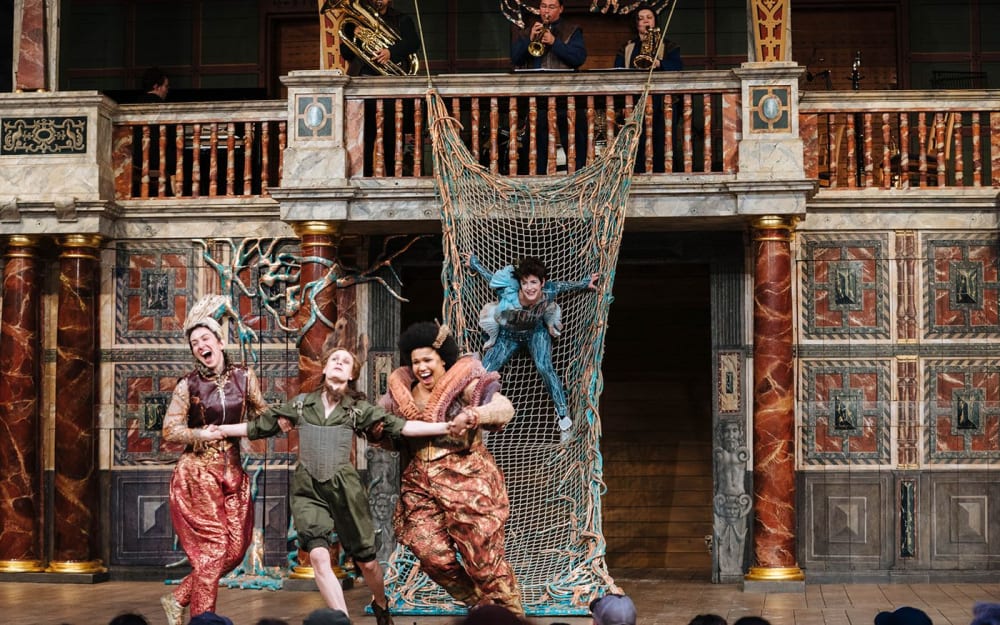 Strange growths that look more like radioactive tree roots than creepers are spreading across the walls and pillars of the Globe's stage; something isn't right here. Wills's set doesn't present the muddy world and ruined crops that Titania describes, but the world has certainly gone wrong in the Athens of A Midsummer Night's Dream.
Elle While's production opens with a prologue that presents the cause of the climate-changing rift between the King and the Queen of the fairies as fairyland contests to hold the baby boy that Oberon wants to get his hands on, and what follows puts more emphasis than usual on the play's dark side. From the start, Anne Odeke's Hippolyta reacts to Theseus's talk of their forthcoming marriage uncomfortably: she is a trophy of war more than willing bride, and the next thing we know, a young woman is threatened with death if she won't marry the man her father has chosen.
The common folk and their amdram make a happier scene. Mariah Gale's Bully Bottom (now Nichola, not Nick) may be full of herself and pretentiously pronounce it Bot-tone, but she has the best intentions. When magic makes her a donkey, her gait and hiccupping hee-haws are delightful.
The upper classes can be much more cruel. One pair of lovers flees to the forest, tracked by the favoured bridegroom and the former girl he has rejected. Escaping Hermia is played by Francesca Mills; full of vitality, she holds the whole house in her hands, but the actress has achondroplasia, a form of dwarfism, which makes the other lovers' comments on her height even more savage, though their spat, when fairy interference causes chaos, stays vicious funny because she is so forceful.
Michelle Terry's Puck looks a frightening imp and is very much the irresponsible prankster, delighting in the havoc she wreaks and not afraid to joke with her master, sending up the speed of her magic, but then Jack Laskey's Oberon makes his treatment of Titania more fun than spiteful and shows kindly concern for the Athenian lovers, while the trick played on Bottom seem to leave her with a romantic memory, not a nasty one.
Nichola Bottom is the only significant switch in the gender-mixed casting which seems to be as random as the Jacobethan touches in the costumes designed by takis, which range from Oberon and Puck's rather menacing twigginess to rich silks and gold thread or the dungarees of the workmen.
I have seen many Dreams and it isn't easy to make me laugh at the amateurs' Pyramus and Thisbe play (here presented to a drunk Theseus and Hippolita) but Molly Logan's Flute, delivering Thisbe's death with operatic bravura, scores full points for freshness.
This is a production intelligently spoken, though the rhythms and rhyming sometimes produce an excessive acceleration and there are some overworked elements, but mostly it bounds along and the audience seemed enraptured and loving it.
Reviewer: Howard Loxton