A Midsummer Night's Dream
William Shakespeare
Royal Shakespeare Company & Poulton Drama
Grand Theatre, Blackpool
–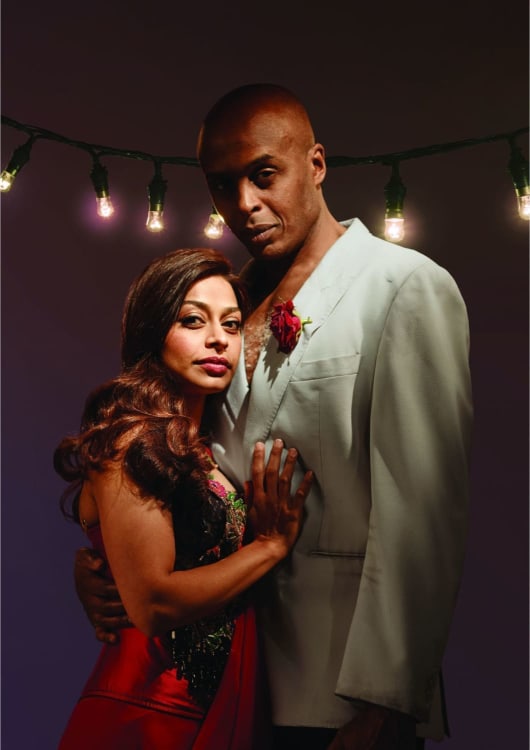 The magic charm of a play that turns mere mortals into actors will probably never be so potent as in this ground-breaking production.
The Royal Shakespeare Company, as part of its commemoration of the playwright's death, has taken it on the road around the nation and invited a local amateur drama company in each of 12 locations to play the parts of The Mechanicals, the lowly workers who stage a play within the play for the benefit of royalty.
So for six members of Poulton Drama, besides 30 Fleetwood schoolchildren who provide the production's Fairy Train, this genuinely is a Dream come true.
There may have been more inventive performances of the play in recent times but you certainly can't fault director Erica Whyman's interpretation when it comes to having its heart in the right place.
The local contingent here are not treated merely as some community chorus bolted on to the professional cast, but are a fully integrated team sharing in all of the special love and laughter generated by the production.
Even without them it would have been an epic performance. A multi-cultural cast of 18 professionals ensure there is none of the usual doubling up of some roles and they are augmented by a live band, performing on stage and off.
The chosen setting is wartime England amidst the ruins of what could be a bombed-out theatre. The action may still be based around three levels of Athenian society but deal with that and you are in the midst of an easily-accessible version of the comedy romp. The physical humour tumbles forth, if only spasmodically, but there are moments of beguiling choreography, not least from Lucy Ellinson. She won't be the last scene-stealing Puck you ever see.
Anthony Henry does the donkey work in the coveted role of Bottom, the weaver with threadbare knowledge of his limitations. He takes it all slow and steady since no-one is about to rush his moment of stardom. In his support, Cathy Lloyd, Huw Rose, Roger Lloyd Jones, Garry Houghton and Ian Rowe come up with clearly-defined cameos.
Their especially saucy interpretation of the Hole In The Wall routine at the play's climax might just be particular to Blackpool, but it's greeted with seaside postcard gales of laughter by the audience.
In a production that's all about underlining the infinite possibilities of performance, anything goes.
Naturally, some may dismiss all this as a clever marketing ploy, which it is, but there is an immeasurable legacy value, not least to the lives of several dozen locals. And whichever way you look at it, this is a real piece of history in the making.
Reviewer: David Upton