A Midsummer Night's Dream
William Shakespeare
Sell A Door
Grand Theatre, Blackpool
–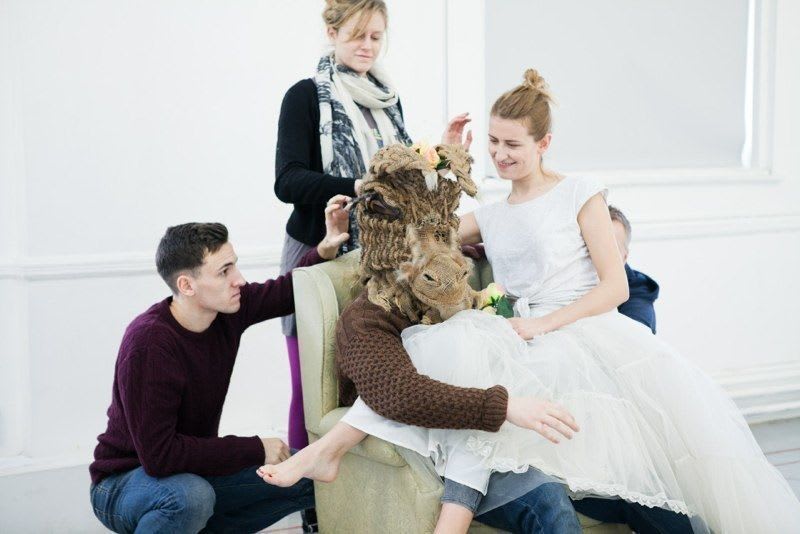 For even an energetic young group of theatre makers, a Friday afternoon schools' matinée might be regarded as more of a Mid-Career Nightmare.
It's to their joint credit that Sell A Door theatre company, and their largely youthful audience, both acquitted themselves with honour in an unabridged three-hour telling of Shakespeare's barmiest comedy.
But if any of the Bard's work can hold an adolescent's attention span for such a time, then this is the one.
With its mix of slapstick romcom, monarchs, fairies and spirits, and the zany 'play within a play' at its conclusion, A Midsummer Night's Dream has enough essential elements to please most people. A cast of nine, doubling up the roles, play to these strengths, as well as their own impressive abilities.
Not for the first time, however, I found myself hoping—in vain—that some of the royal speeches might have been judiciously edited. This production was at its best when it was being a little more riotous than reverent.
In between the plentiful comedy—and the stage kissing that also earned an enthusiastic audience response (how quaintly old school?)—there were just one or two moments of stillness.
But for the final half-hour—in which the artisans' artless production of Pyramus and Thisbe takes centre stage—this company serves up one of the best versions of these knockabout comedy moments seen in some time.
Especially when this, and indeed the entire production, is performed on an essentially bare stage with little by way of props or scenery.
On the strength of this performance you would have to eagerly look forward to Sell A Door's forthcoming tour of George Orwell's 1984, the version adapted to acclaim by Matthew Dunster at Manchester's Royal Exchange in 2010. It's touring from April to June.
Reviewer: David Upton