A Midsummer Night's Dream
William Shakespeare
Lazarus Theatre Company
Greenwich Theatre
–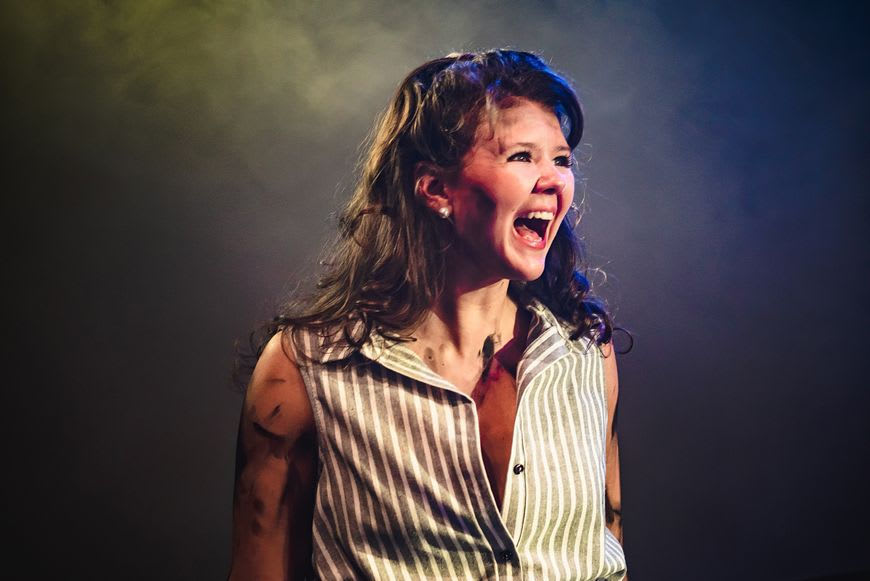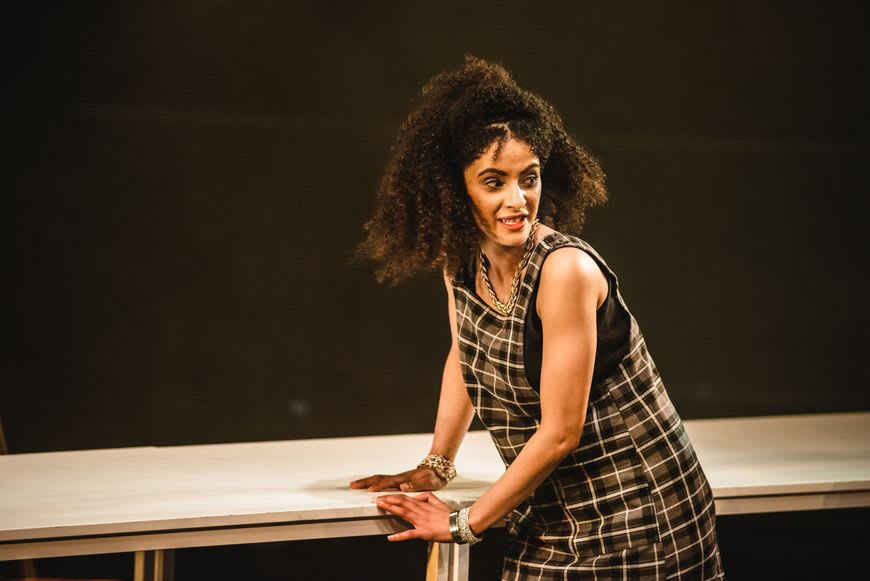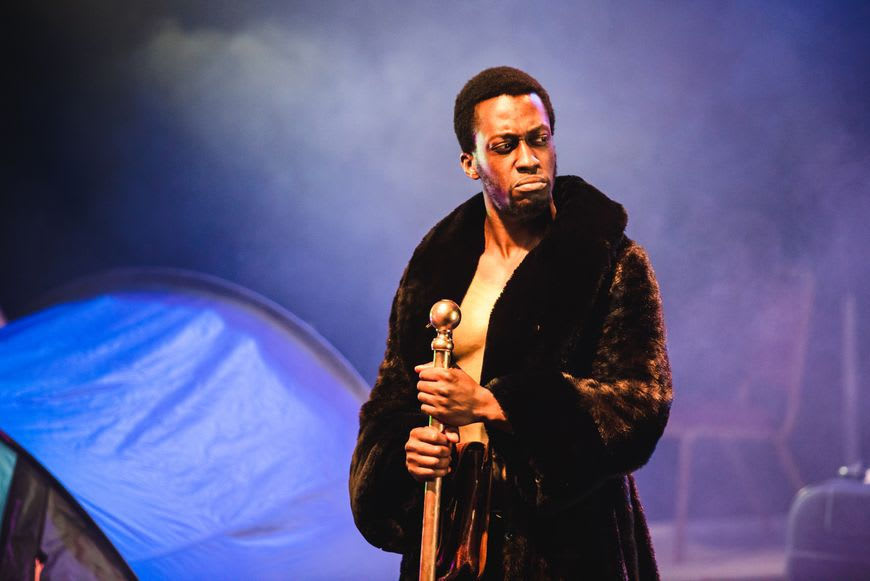 This version of A Midsummer Night's Dream concentrates on the part of the plot that concerns the young lovers and the scenes that involve Nick Bottom and the mechanicals. Director Ricky Dukes's adaptation reorders scenes and cuts text heavily including the first and last fairy scenes and swathes of rich verse.
It still keeps three strands of the plot going. Hermia and Lysander flee to the forest to escape parental insistence (in this production by her mother) that she marry Demetrius, a young man who formerly courted Helena who still loves him. Secondly, there is a group of workmen rehearsing a show and thirdly, fairy royalty, Oberon and Titania, having marital problems: which leads Oberon to play a cruel trick on Titania that involves amateur actor Bottom, while Theseus Duke of Athens and his consort Hippolyta also make brief appearances to help the plot along.
Oberon uses a magic flower to trick Titania and tells his attendant Puck to use its juice to sort out the lovers' problems but she (in this production) gets it wrong to comic effect among her other havoc-wreaking actions.
This young cast deliver some very lively performances but not much poetry, though Saskia Vaigncourt-Strallen's Helena speaks the verse well. Lanre Danmola's Theseus lacks articulation but his fur-coated, gold-chested Oberon looks impressive, speaks better and intriguingly is eccentrically comic.
The "Pyramus and Thisbe" play within the play, both rehearsal and performance is turned into opera. It works well, though the words are often difficult to follow, David Clayton an enthusiastic Bottom and Eli Caldwell delightful as a camp Thisbe.
The director doesn't seem to trust words much for in the conflict between the lovers Hermia (Elham Mahyoub), Lysander (Max Kinder), Demetrius (Jonathon George) and Helena, which leads to the girls' cat fight, he districts attention from one of Shakespeare's funniest scenes with continuous business from Puck and Oberon (perhaps to make up for having their best speeches cut).
Dukes does, however, pick up on the environmental and meteorological harm that Oberon and Titania's tiff has led to and Puck's reference to the dank and dirty ground. He introduces the fairies with thunder and mists which turn into a snowstorm and once the young people get into the wood, their limbs and the boys' torsos become increasingly mud-smirched.
Snow is followed later by a storm of giant confetti that brightens the stage and, as Puck supplements it with from suitcases and crates, it buries and hides sleeping Titania from the other characters and this becomes a running gag. It is a production that is not afraid of the big statement whether Oberon's presence as a controlling influence or the huge blooms which replace the little flower, appropriately named love-in-idleness, or heartsease (a wild pansy) from which Oberon takes his love potion. He doesn't squeeze little drops from it but he and Puck smears the boys' faces with great swathes of red.
For a production that clearly sets out to be a crowd pleaser and that takes some of the action into the auditorium, there is little direct address to the audience (perhaps because many such opportunities have been removed) but at least Puck (Tessa Carmoody), despite having most of her lines cut, gets to speak the epilogue and does it well, ensuring an enthusiastic reception from the first night audience.
Reviewer: Howard Loxton