A Midsummer Night's Dream
William Shakespeare
Liverpool Everyman and Playhouse
Liverpool Everyman
–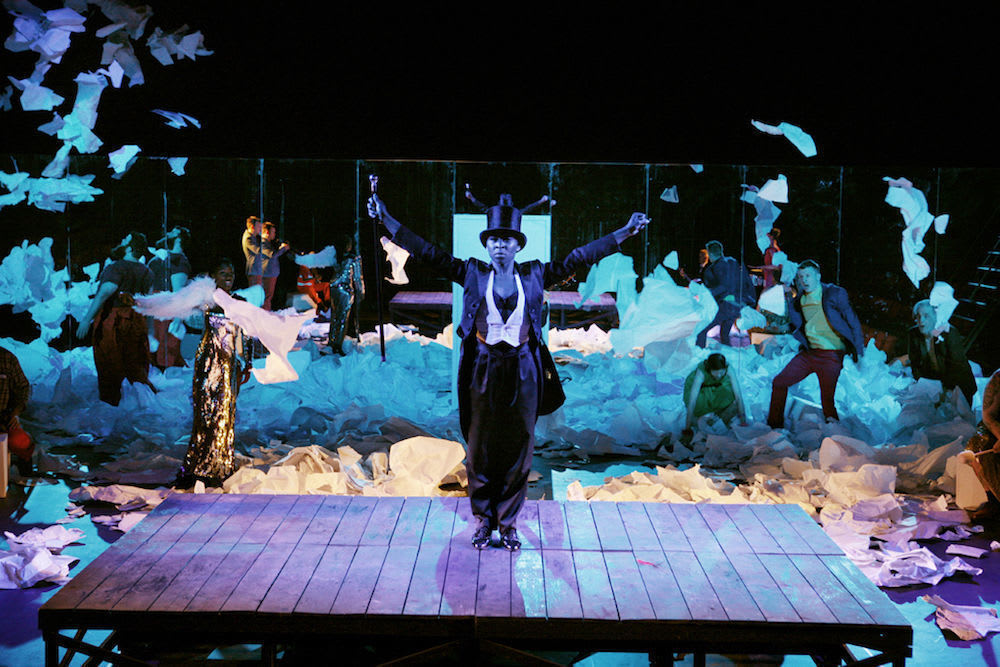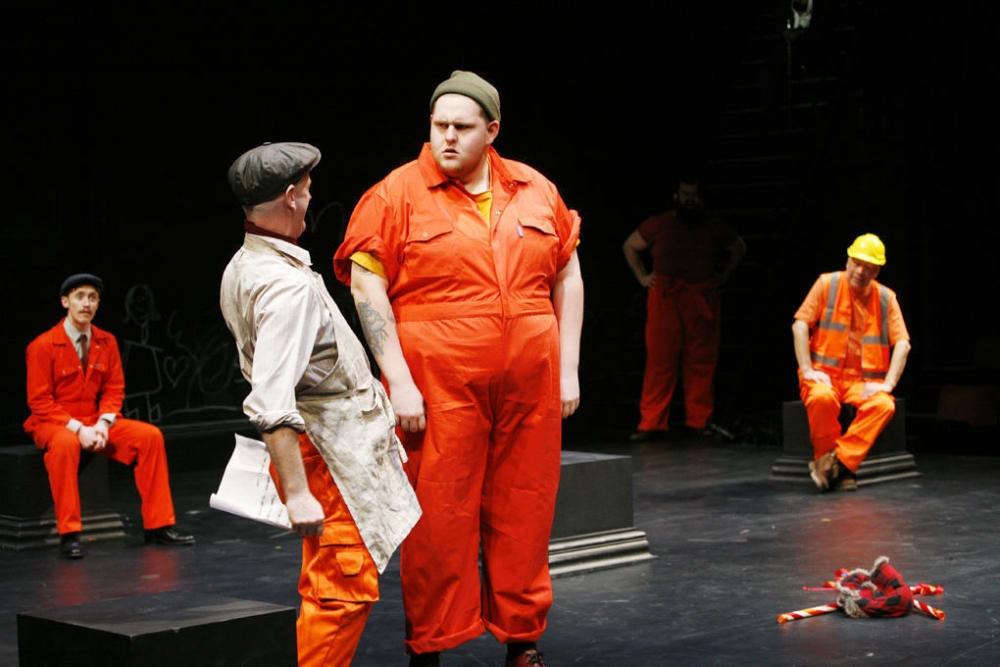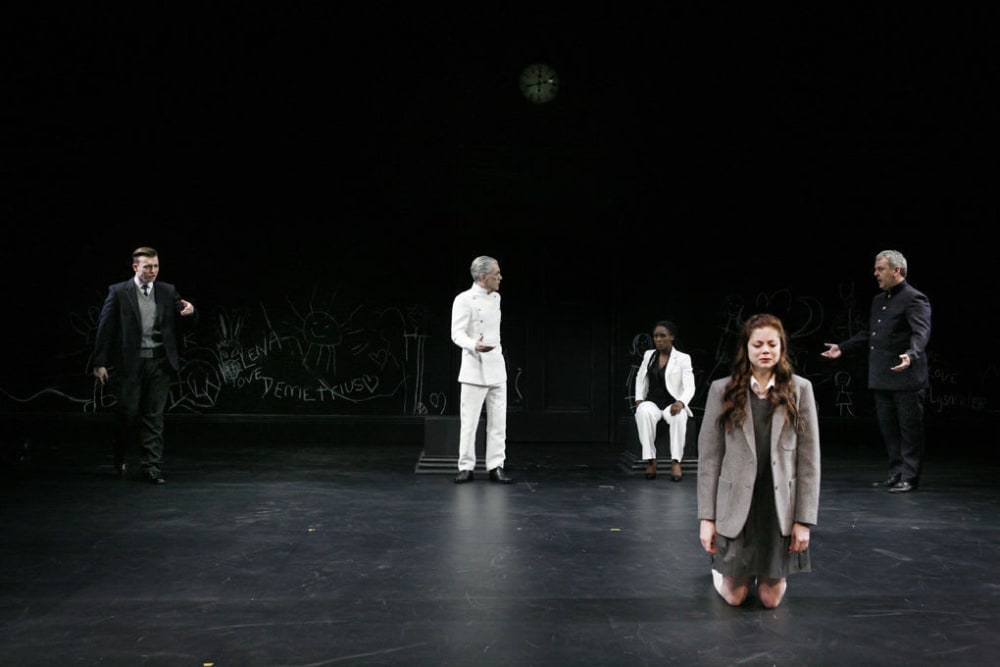 Thumbing through the cast biographies in the programme notes to Liverpool Everyman's A Midsummer Night's Dream, it is interesting to note that this production marks the stage debut for several of its cast members. Always good to welcome new blood.
But herein lies a problem with this production. Whereas my Demetrius, Lysander and co would have come straight from the mean streets of Tuebrook or Toxteth, this quartet have come straight from the more salubrious surroundings of RADA. Not of course a crime in itself—far from it—but how about going down a different road for a change? You never know what you might find…
Decisions like this—trivial as they may seem—are in fact indicative of a problem at the core of this production: it's standard, risk-averse and all rather predictable. Cast from RADA and you'll get… RADA. Trawl the mean streets of Toxteth for a quartet of capricious kids and you'll get something different and I mean very different. Is it too much to ask for a production to think out of the box occasionally?
Nick Bagnall's Dream is a rather disjointed affair. It's never really clear where this production sets itself in time or indeed space. Throw in cabaret, S&M fairies and it all starts to lose its way somewhat. Attempting to discern an overall artistic vision of this play is a tough call. It's all a little random from the mounds of paper strewn across stage to the mirrors which never really earn their crust, but they could so easily have done so.
After all, Midsummer Dream is all about identity and ultimately transformation. One yearned to be transported therefore to a magical world of possibility, to encounter fairy dust. The production team though had one rule only: no wings, no trees, no moon. Fair enough, but here's another rule: never say never.
Okay, so there are downs, but there are also ups. Ying and Yang. Highlights in this production come in the form of some rather accomplished turns from one or two seasoned performers. Garry Cooper in dual roles is always a reassuring presence, an Oberon who can change from paramour to psycho with frightening speed.
But perhaps inevitably it's Bottom and co who truly manage to rock the house. While Dean Nolan's anatomical bottom, glimpsed through his sumo nappy, is probably more of an acquired taste, his theatrical Bottom is much more palatable, a sheer joy to behold. Nolan makes the stage his own, cavorting and cartwheeling joyfully around and even managing to out-bellow Brian Blessed.
Andrew Schofield (Peter Quince) displays comic timing which is as deft as it is funny. Indeed, whenever the men in orange appear, the energy levels of this production go to max. To say the merry band of mechanicals save the day here is no exaggeration.
With actors of this calibre to work with, this production was crying out for the kind of directorial imagination from a Nunn or a Nic Roeg. In the programme notes, the declaration to subvert is tantalising, seductive, yet somehow it never quite happens. Less RADA, more Toxteth perhaps? And hey, what's wrong with the moon and moonlight? Still has a better ring to it than ill met by (waste) paper... I mean It was good enough for the pagans and the programme cover...
While this production of The Dream won't blow your socks off, there are enough moments to cheer the spirit as the sheer insanity of human folly is laid bare. It's not that difficult to do the Dream. It's pretty much a theatrical banker. But to do a Dream that endures…
What is very clear from this production is that Midsummer Night's Dream (the text) still has the power to delight audiences in the twenty-first century and beyond. Long may it continue to do so.
Reviewer: David Sedgwick