A Monster Calls
Patrick Ness
Old Vic and Bristol Old Vic
Bristol Old Vic
–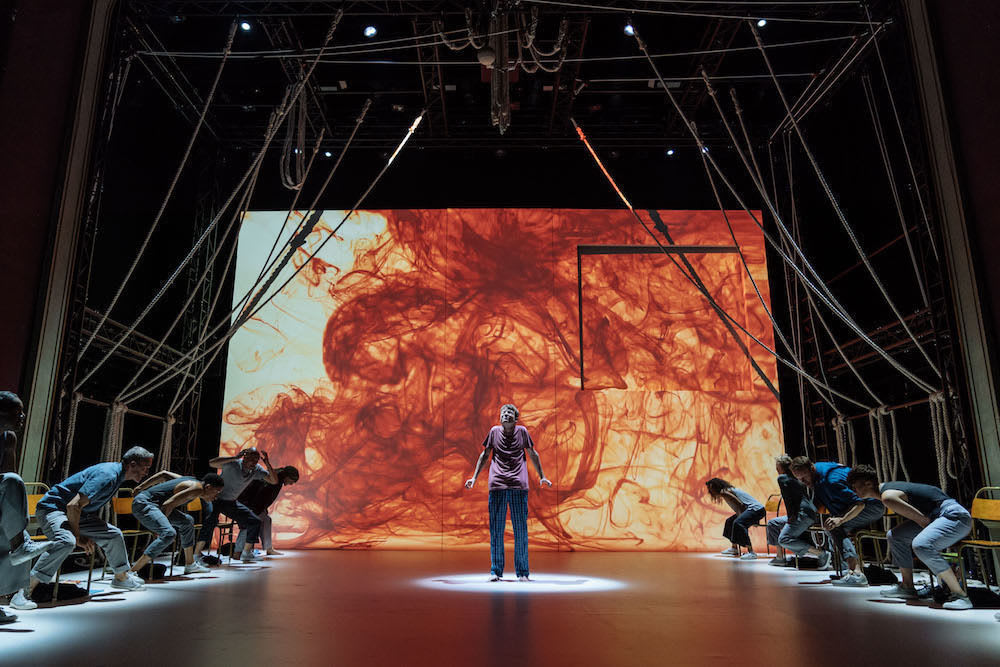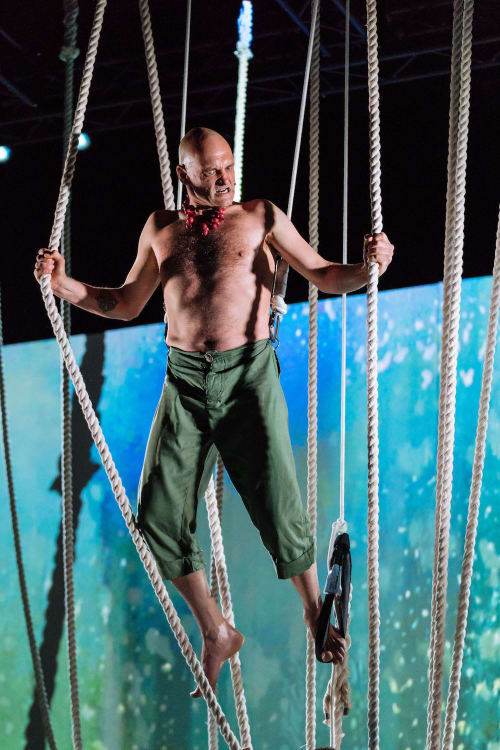 Opening with a simple, stark white set, it isn't obvious that Bristol Old Vic's staging of A Monster Calls is going to be able to deliver everything this heartbreaking, and sometimes disturbing, story needs. But once this story gets going, there isn't a minute when your senses aren't completely reeling from the full impact of this superb production.
Sally Cookson's stage version of Patrick Ness's A Monster Calls stays close to the original story, telling how a young, thirteen-year-old Conor comes to terms with his mother's increasingly aggressive, terminal breast cancer and the impact it has on his own life. Conor's anxieties about his divorced mother and his own precarious situation result in recurring nightmares. One night, a monster appears to him in the form of a giant yew tree and across a few nights tells Conor stories of other occasions when he was summoned which turn out to be allegories for the young boy's own situation. But Conor has to work out what all this means for himself and, more significantly, why the monster calls on him in the first place.
Director Sally Cookson and set designer Michael Vale make clever use of the stage space to create isolation, chaos and horror all at the same time. Throughout much of the evening, the young Conor (brilliantly played by Matthew Tennyson) is alone centre-stage, surrounded by his tormentors who stay around the outside of the central performing space. The school bullies, headmistress and teacher are close enough to threaten or intrude at any time. Other characters, like his flaky father or overbearing grandmother, are also there, but just too far away to support him. Despite the fully populated stage, Conor's obvious isolation is heart-breaking.
Full marks to the creative and production team to recreate a giant yew tree monster on stage. This is ingeniously created using almost a curtain of ropes hanging from above stage. This twisted and matted tangle of ropes brilliantly evokes the clustered masses of branches and roots which grow from the ground as these venerable trees are known to do. His tormentors literally creep towards the tree, becoming part of his nightmare as they become entwined in the roots. The shadows and cluster of branches partially hide the terrifying monster while his voice booms out at the young boy. The horror is magnified by lighting designer Aideen Malone's strobe effects and swirling, blood-red projections.
Our senses are further under attack from the haunting sound and music support. Musicians Benji and Will Bower perform live on an elevated platform seemingly cut out of the backdrop. The partially electronic sound provides the crucial musical accompaniment throughout the evening. At times, cast members' vocals are also drawn on to create a haunting melancholy. This staging also requires some physical demands from this tremendous cast. Choreographed, synchronised, swaying group movements capture some of the almost ethereal moments, while some performers raise or lower themselves by twisting their bodies in the ropes or by being counterweights to other members on stage.
The strength of Patrick Ness's book, partly drawn from Siobhan Dowd's notes before she herself died from breast cancer, is in the message of the story. How to cope with grief and loss and how fear itself can prevent us from speaking or seeing the truth. The young Conor, who seems tormented with so many terrifying thoughts on the edge of his consciousness, needs to find a way to work out his own feelings, and those of others.
This totally rounded, entrancing production ends with a dramatic climax. If Conor can manage to confront his fear then perhaps he can understand his own feelings and feel able to still love those he has lost, and, those who are still there for him. And perhaps even his tormentors or, even the monster, are not what they at first seemed.
Reviewer: Joan Phillips