A Monster Calls
From the novel by Patrick Ness, inspired by an idea by Siobhan Dowd
The Old Vic in association with Bristol Old Vic
The Lowry, Salford
–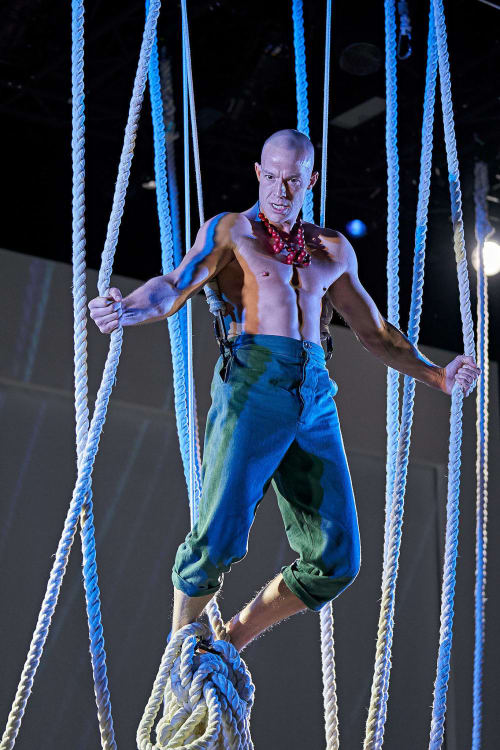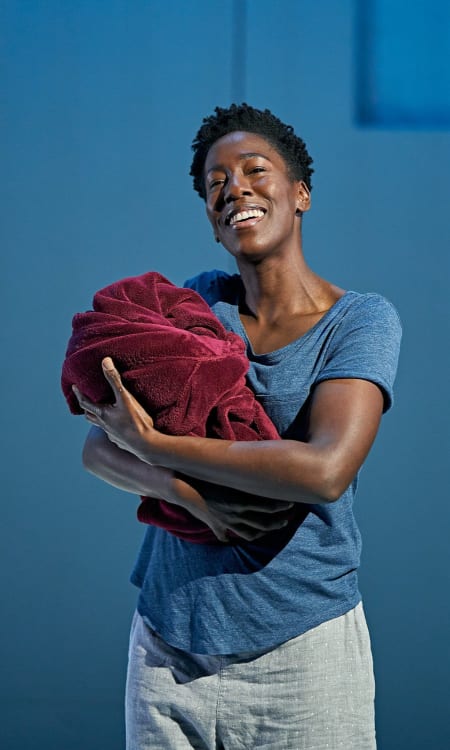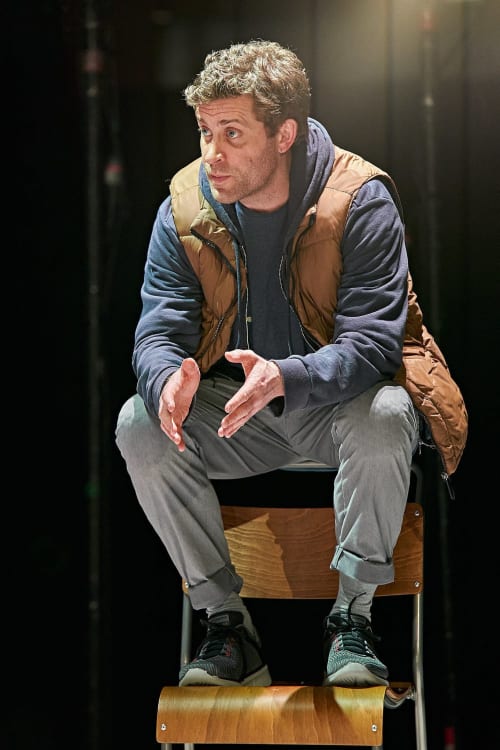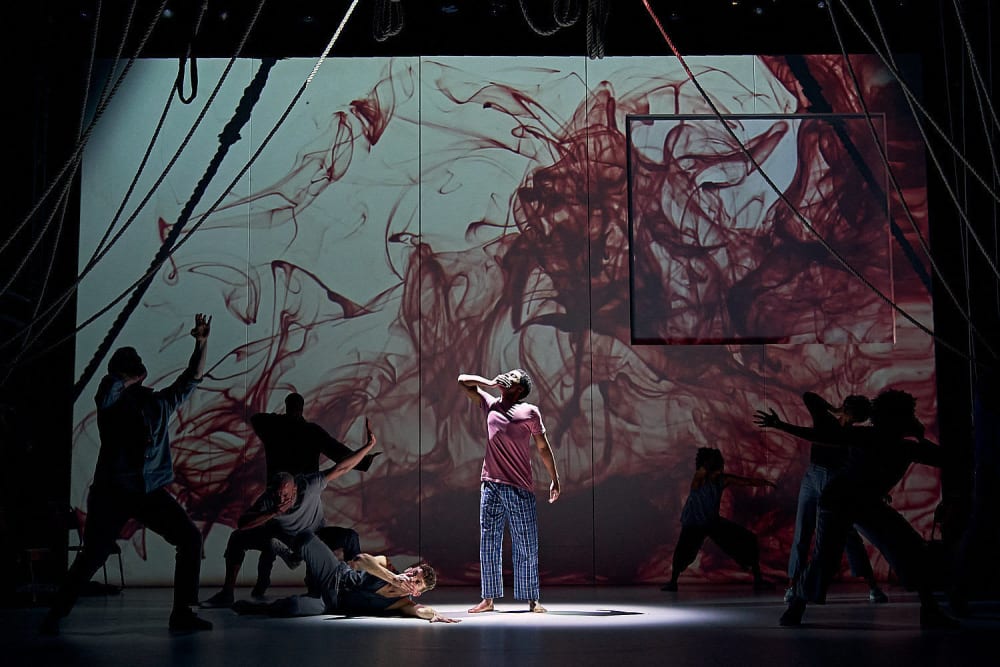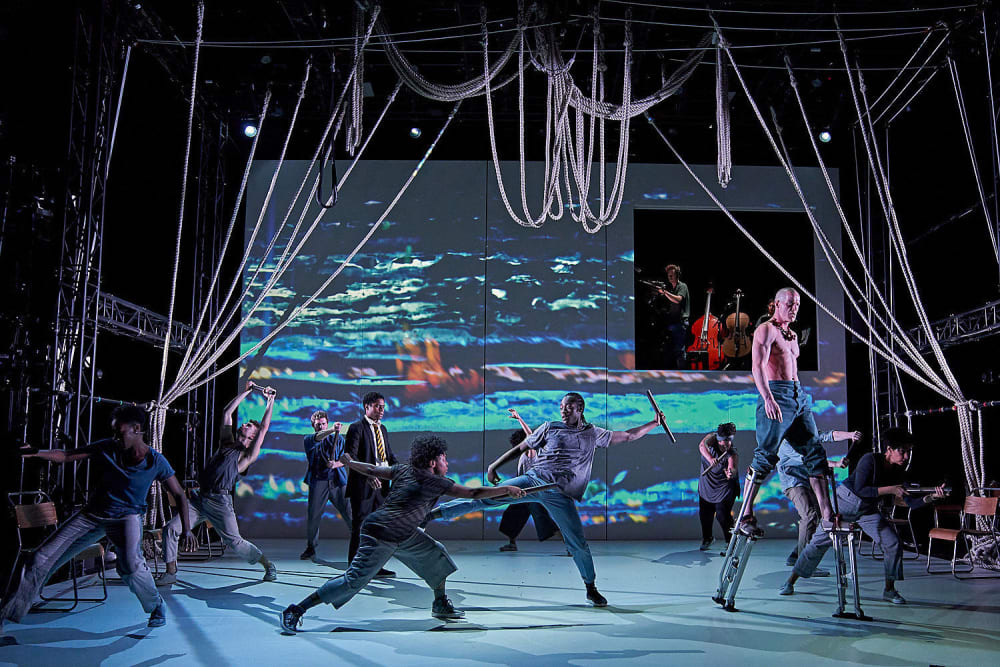 In a Lyric Theatre packed with excited school parties, the audience was initially greeted by a stage that looked like a school gym, with thick ropes hanging down and wood and metal chairs against a plain white wall. The production photos couldn't possibly get close to recreating the impact that these simple items are made to have on an audience by director Sally Cookson's company.
The story was initially created by author Siobhan Dowd, who knew she was dying of breast cancer at the time but her deterioration was more rapid than was expected and she was unable to write it. Patrick Ness was persuaded to take it on, and it was published in 2011, receiving the Carnegie Medal for the text and the Greenaway Award for Jim Kay's illustrations. Liam Neeson was the voice of the CGI Monster in the 2017 film, but Cookson has taken a much more theatrical approach, just as Julie Taymor did with The Lion King.
Echoing the experience of the original author, 13-year-old Conor's mum (Maria Omakinwa) is being treated for cancer. She keeps telling Conor (Ammar Duffus) that she will be okay, that if this treatment doesn't work then there is another around the corner, but it isn't clear whether she really believes this. Conor insists that she will get better to his Grandma (Kaye Brown), with whom he frequently clashes, and his Dad (Ewan Wardrop), who has flown back from America where he has a new family. It doesn't help that he is being bullied at school by charismatic Harry (Greg Bernstein) and his sidekicks Sully (Jade Hackett) and Anton (Kel Matsena).
I'll leave it to the English Literature students in the audience to untangle the metaphors represented by the Monster (Keith Gilmore) but he comes as the spirit of the yew tree in the garden. He tells Conor three stories that sound like fairy tales but it seems, to Conor, that the wrong person wins and that the story is told in a way that hides or oversimplifies a more complex and uncomfortable truth. The fourth story, the Monster says, is one that Conor must tell to him, and it must be the truth.
The story is a weepy (I could hear a lot of sniffing around me by the end) and certainly doesn't leave them all happy ever after, but Cookson's production is never sentimental, and composer Benji Bower's brilliantly atmospheric soundtrack based in electronica but varying in style, played live by Seamus Carey and Luke Potter, never tells us what to think or feel.
The whole piece is staged almost like a ballet, with scenes joined by smooth ensemble movement that perfectly represents the mood or story at each point and more expressionistic ensemble scenes to put across Conor's nightmares or emotional state. Within this, some complex movement changes the hanging ropes into the yew tree before our eyes, Gilmore's Monster appearing in it either on the ground or high in the air, or at one point on stilts. Together with Mike Beer's sound design and Aideen Malone's lighting and occasional projections from Dick Straker, this adds up to create a powerful effect on Conor, and on the audience.
At The Lowry, this continually inventive production kept an audience of adults mixed with lots of schoolchildren, some quite young, almost silent for two and a half hours. It is able to stand alone, apart from the book and the film, as a powerful piece of theatre, irrespective of its origins, with strong messages relevant for all ages.
Reviewer: David Chadderton