A Night in November
Marie Jones
Soda Bread Theatre Company
The MAC, Belfast
–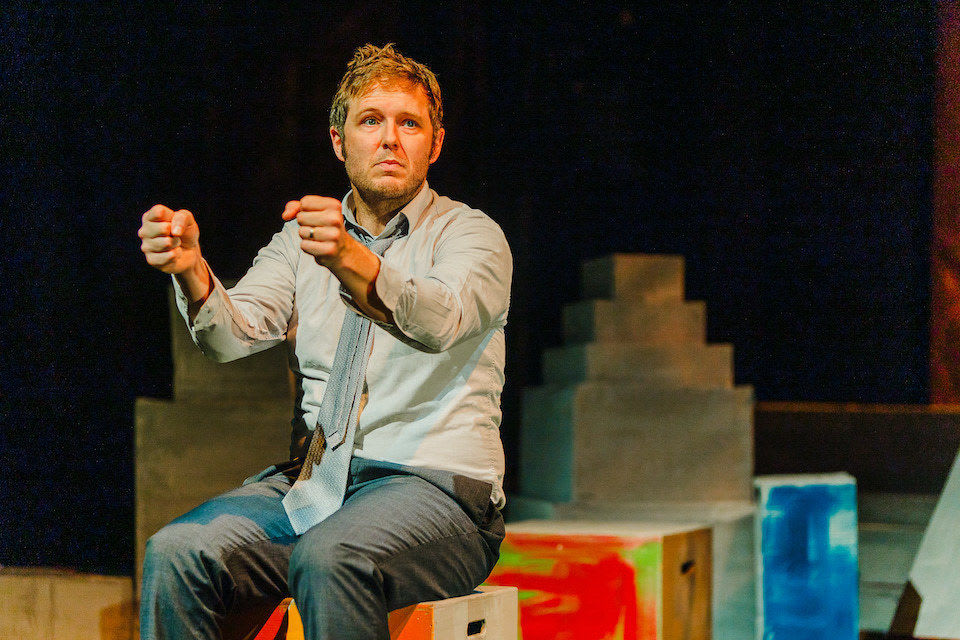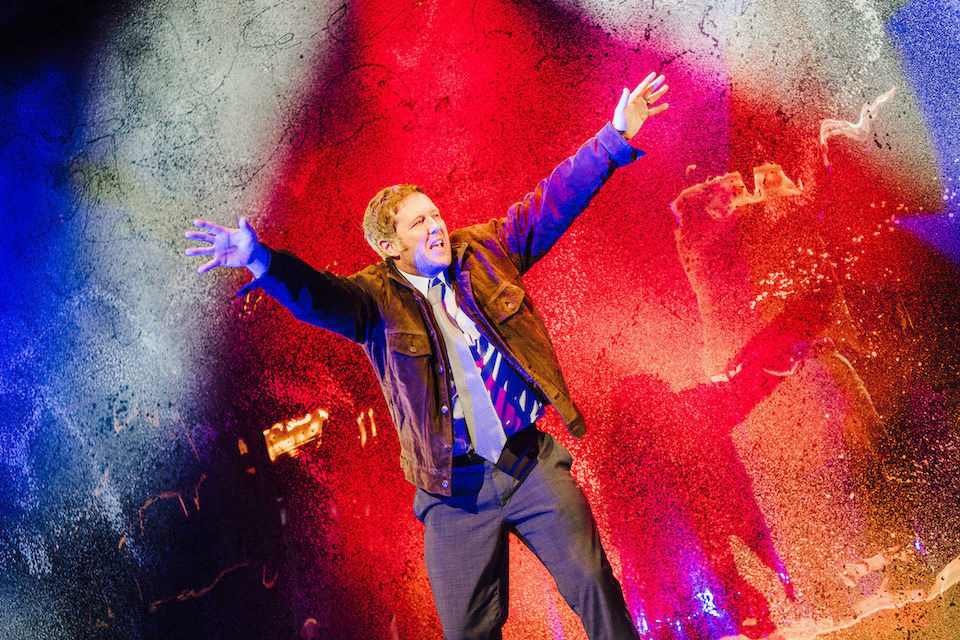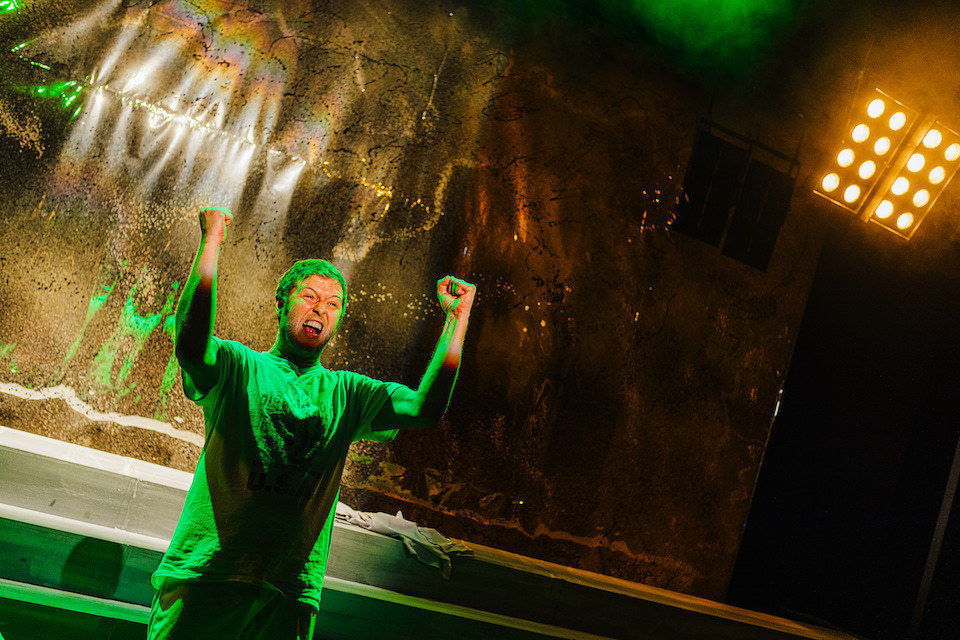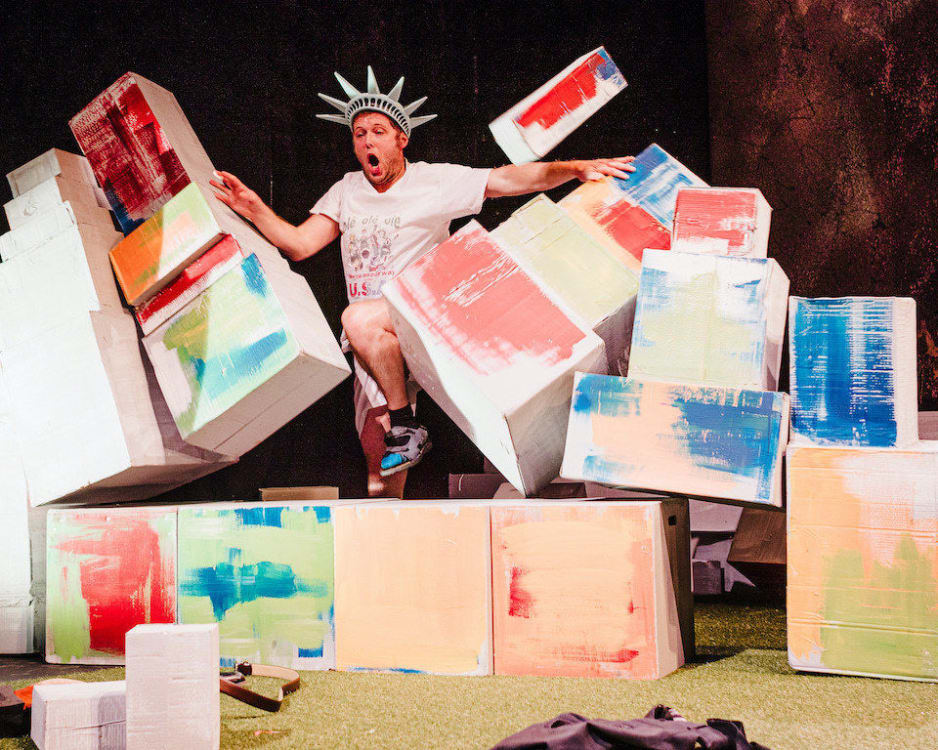 Fresh from a successful tour in England, Soda Bread Theatre Company's 2019 production of Marie Jones's A Night in November, originally staged to mark the play's 25th anniversary, returned home to a standing ovation in Belfast's The Mac.
There is a somewhat sour irony to its reappearance on a Northern Irish stage at a moment when local politics are again lurching between paralysis and violence. Delivered with Jones's signature lacing of pointed, often poignant, colloquially-accented humour, A Night in November serves as a timely, necessary reminder that change is possible, that the intemperate tribalism that was the bastard offspring of a state with little reason to celebrate the centenary of its founding this year is neither fixed nor viable.
First seen in 1994 when tentative steps towards peace were threatened by a surge of murderous outrages, A Night in November is bookended by two such atrocities in which 14 innocents were killed and many more injured. Written in response to sectarian chants that greeted the Republic of Ireland's defeat of Northern Ireland to secure its place in that year's World Cup finals, it's a quietly provocative examination of sport's facility for congealing tribalism into its most hateful form while also adroitly exploring its capacity to offer common ground and the promise of shared community in even the most contested of arenas, artificial and real.
It is fertile, metaphorical ground, explored four years earlier in Dermot Bolger's In High Germany, also and not un-coincidentally a monologue that provides an epiphany for its central, football-loving character. Here, Matthew Forsythe plays Protestant welfare office clerk, Kenneth, and doubles as the other 11 unwitting apostles—family, work colleagues and new-found friends from south of the border, many devout, some doubting—who figure in his transformation from blithe but discontented separatism to revelatory, communal awakening.
The indelible impression of Dan Gordon's original Kenneth, a younger, sparkier creation, continues to make itself felt in revivals of A Night in November for those who saw it first time around, but Forsythe stakes his own claim on the conflicted character in search of answers to queries he is yet to fully articulate, with a performance that is less energised but more mature. There's more flesh to the bone here. A more secure connection with the comfortably detached middle-class milieu that the in-the-thick-of-it experience of the working class-born Jones so skilfully unpicks.
Approaching early middle-age, his Kenneth is a deftly complicated character, making the first, scene-setting act a touch ponderous but delivering a purer moment of Damascene conversion in the second. It's a performance whose dexterous commitment is underpinned by knowing that the 12-year-old Forsythe had been a spectator at the football match that inspired the play.
Directing with steady conviction, Matthew McElhinney (son of the playwright and actor Ian McElhinney) shies away from delving into the play's darkest corners and never quite realises its capacity for euphoria, stressing instead its everyman credentials.
Echoing elements of the show's original set design, Chris Hunter's use of a reflective backdrop provides an effective, if occasionally indistinct, canvas to mirror mood and moment, aided by Mary Tumelty's effective lighting.
Reviewer: Michael Quinn