A Play for the Living in a Time of Extinction
Miranda Rose Hall
Headlong / Katie Mitchell / Barbican
Barbican Centre
–

Listing details and ticket info...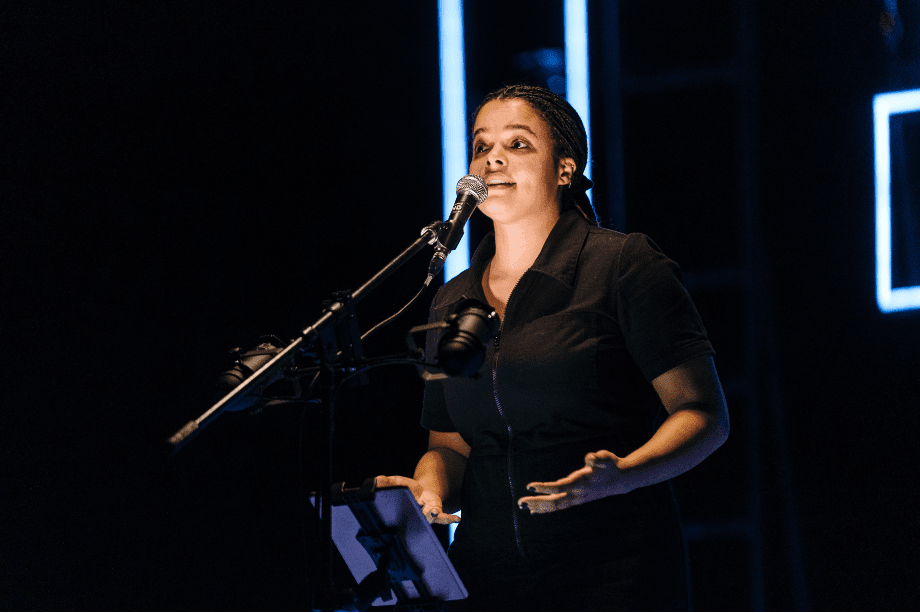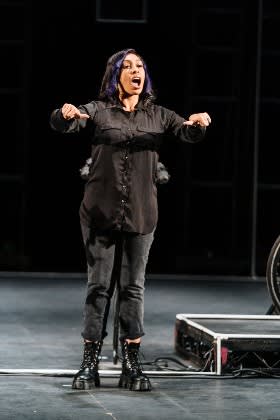 There is a rambling lack of focus to Miranda Rose Hall's superficial play. You might imagine at times that it's an exercise in grief "meditation on our catastrophic climate change", though more is said about the earth's first five mass extinctions than climate change in our current period.
The show opens with the actor Lydia West as the dramaturg Naomi explaining that she is stepping in for Zoe and Sarah who cannot be at the show because a terrible accident has left Zoe's mum close to death. She is soon telling us about a history of species extinction, assisted by volunteers from the audience who speak about their special love for a tree or some other aspect of nature.
As she takes us through past extinctions, twenty audience members join her on the stage to dance as trees, stretching their arms upwards and outwards. Her manner is gentle direct and serious. There is no sense that she is mocking people's love of nature.
Film footage introduces us to some of the endangered species on a red list while photographs indicate those now extinct. It is claimed we are all participating in the destruction, though there are some who, for reasons of geography, race and economics, are more responsible. Naomi suggests that it is a form of white supremacy.
This is a very bleak picture of a probably unstoppable sixth extinction, but we are reminded that after each earlier extinction, a few "random" survivors allowed life on the planet to continue.
Naomi mentions again that Zoe's mum is dying as a twenty-strong choir arrives on stage to deliver a lament that ends this grief meditation church service.
If not for the striking set of ten diagonal lit squares, each with a volunteer cyclist powering the performance and the low whirring of the slightly unsettling soundscape, we might not regard this show as theatre. It is certainly no help in understanding the cause or consequences of climate change or what we need to do about it.
Reviewer: Keith Mckenna