A Princess Undone
Richard Stirling
Entico
Festival Theatre, Malvern
–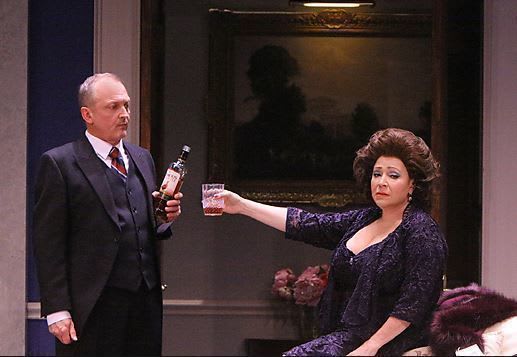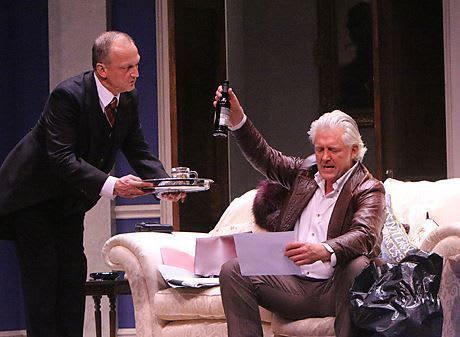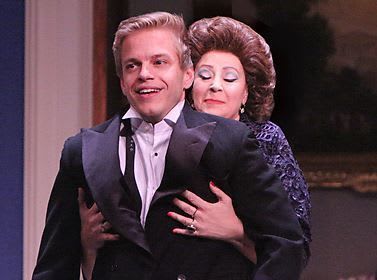 "Mummy, what is that man for?" someone once asked about Randolph Churchill. The lad might better have enquired about Princess Margaret.
Not that he was likely to have received a satisfactory answer, or learned much more from watching Richard Stirling's snapshot 90-minute play.
"It's not easy being a princess," HRH declares at its outset. The trouble, however, as seems patently obvious, is that it's much too easy, unless smoking, downing Famous Grouse, and putting your energy into witty put-downs of the Royal neighbours count as hard work.
"Mean, moody, magnificent," as the Queen Mother's butler, "Backstairs Billy", describes Margaret; she must at least have been diverting company, provided one was prepared to play the human ashtray. How delicious her hypocritical contempt for the "Rent-a-Kents" next door, or for Tony Armstrong-Jones's mother: "Tugboat Annie—because she went from peer to peer."
The action is set in Kensington Palace precisely in August 1993 following the separation of Charles and Diana. Fearing revelations that could damage the monarchy further, Margaret sets out to burn all her mother's letters from and about other Royals, including herself, and calls in her bit of rough, ex-lover, ex-actor, murderer John Bindon (Charles Daish) to get him to destroy incriminating photographs of them together on Mustique ten years before.
In a somewhat unlikely turn of events, one of these is stolen by a former schoolmate of her son Viscount Linley, Tristan Peel (Giles Cooper), who tries a spot of blackmail.
Harriet Thorpe is a splendid, big-as-life Margaret, with hair to match, and for all her rapid retorts against others not without an appealing sense of self-mockery. "I live in a pantomime," she comments, justly one feels. But when she wisecracks, "I've done my bit for the environment—I'm down to ten a day," it's a limitation that seems unlikely on the evidence of current behaviour.
David Benson is equally impressive as Billy, the eyes-wide-open butler with as many secrets of his own as he could tell about his employers. It makes for an intriguing see-saw of wills, but at the end of the day you can't win against a princess. Perhaps that's the point of her, after all.
Reviewer: Colin Davison