A Single Man
Based on the book by Christopher Isherwood, adapted by Simon Reade
Troupe in association with Park Theatre
Park Theatre (Park 200)
–

Listing details and ticket info...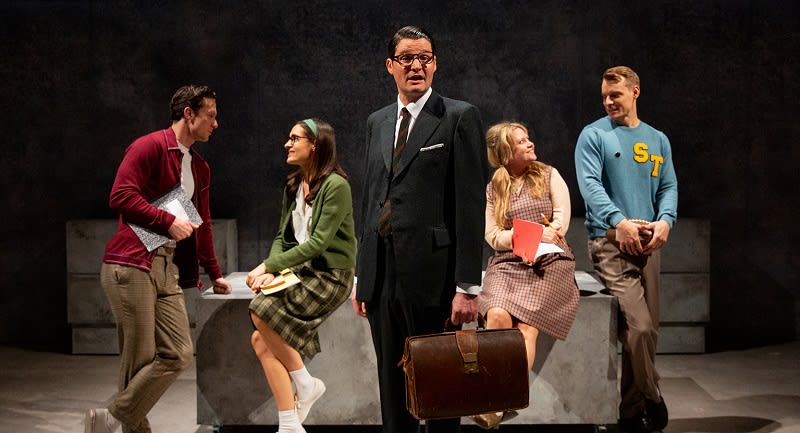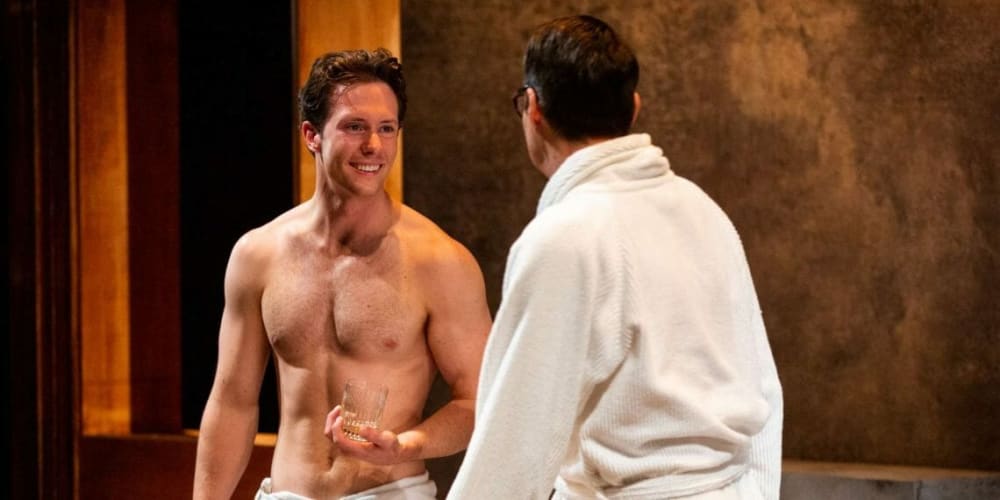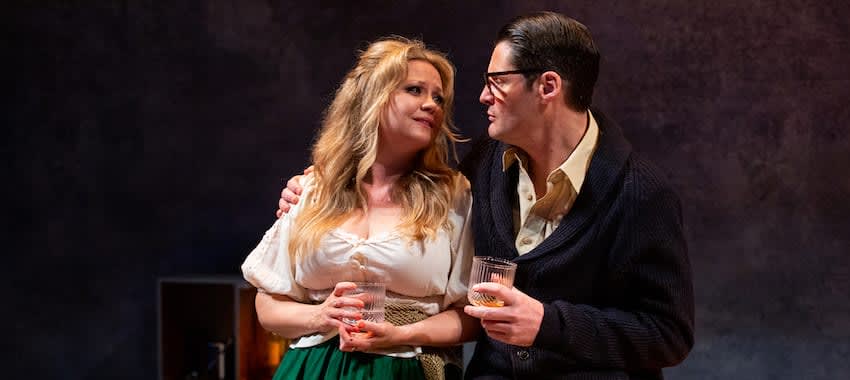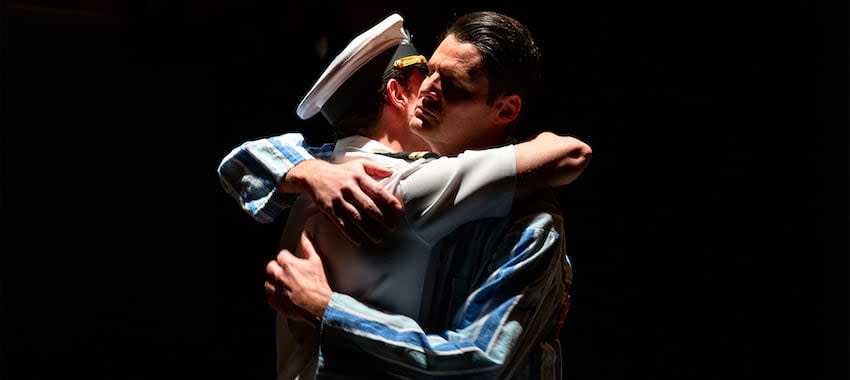 Christopher Isherwood's 1964 novel A Single Man presents a day in the life of an English professor at a Los Angeles university. Although its geography links it with Isherwood's own life, and he did for a time teach an English literature course at Los Angeles State College, this is not an autobiographical novel but surely an honest one.
Simon Reade's stage adaptation, which follows the book fairly closely, takes us from his first waking to his falling asleep back in bed. He has encounters with neighbours, teaches students, goes to a supermarket, visits a very sick friend in hospital, turns down a dinner invitation, then changes his mind and spends an alcoholic evening with a long-standing female friend, then drops into a bar on the way home and encounters encounters one of his students and they go for a midnight swim before drying off at his place.
There is nothing very dramatic about these encounters, though there is an undercurrent in that midnight bathing that has nothing to do with the ocean, but the adaptation the staging by director Philip Wilson give it a very theatrical framing. Caitlin Abbott's, mainly moveable grey slabs that can be bed, seats, table or shelving set against a grey wall, suggests both simplicity and comfort with a window conveniently appearing to discreetly mask a toilet scene. As George, that's the professor, is waking, a young man in naval uniform gives him a morning kiss and a trio of medical orderlies appear. The young sailor is Jim who is a ghost, or rather a memory of his lover who died relatively recently. The medics act as dressers and stage hands; they aren't yet real either but they give a semblance of action where there's none.
"I am here. Now," are the first words that George (Theo Fraser Steele) says on waking: a link to the Hindu Vedenta philosophy in which Isherwood steeped himself. The past doesn't exist, he will say later as he tries to be contained in the moment and deal with the loss of his lover; yet he is also afraid of forgetting.
For now he seems to go through the motions of life in isolation though getting drunk with old friend Charley, he remembers the dream he and Jim had in an old inn in the Cotswolds of moving to England and taking it over. Long-divorced Charley (Olivia Darnley, who charges her playing with emotional energy) is also British. She too has been left alone, abandoned by a son she hasn't seen for a long time who has settled down with a girl in another country. She does seem to be planning to go back to Britain and to rejoin relations, though she has no feeling for them.
George won't begin to look into the future, which for him might be even more sterile unless he can find a new Jim. There's the question. Why does student Kenny Potter turn up in a bar out in Santa Monica near George's house? Miles Molan, making a creditable professional debut, gives him the needed ambiguity and shows remarkable tenderness as he slips George into pyjamas and then leaves him sleeping.
Theo Fraser Steele's George seems a man always under calm control, reason rather than feeling, which only rarely shows its presence. Is this the effect of his grief or his way of handling it; British stiff upper lip or the result of calming meditation? From going to the toilet and getting dressed in the morning when he seems to be going through the motions, he observes rather than interacts until the whiskies work and then the ocean. We aren't allowed to dig any deeper and, while admiring the stagecraft, something seems missing. But perhaps that is exactly what is intended: for you to know that incompleteness, to share that sense of loss.
Reviewer: Howard Loxton