A Street Like This
Alison Carr
Unfolding Theatre
The Fire Station Sunderland
–

Listing details and ticket info...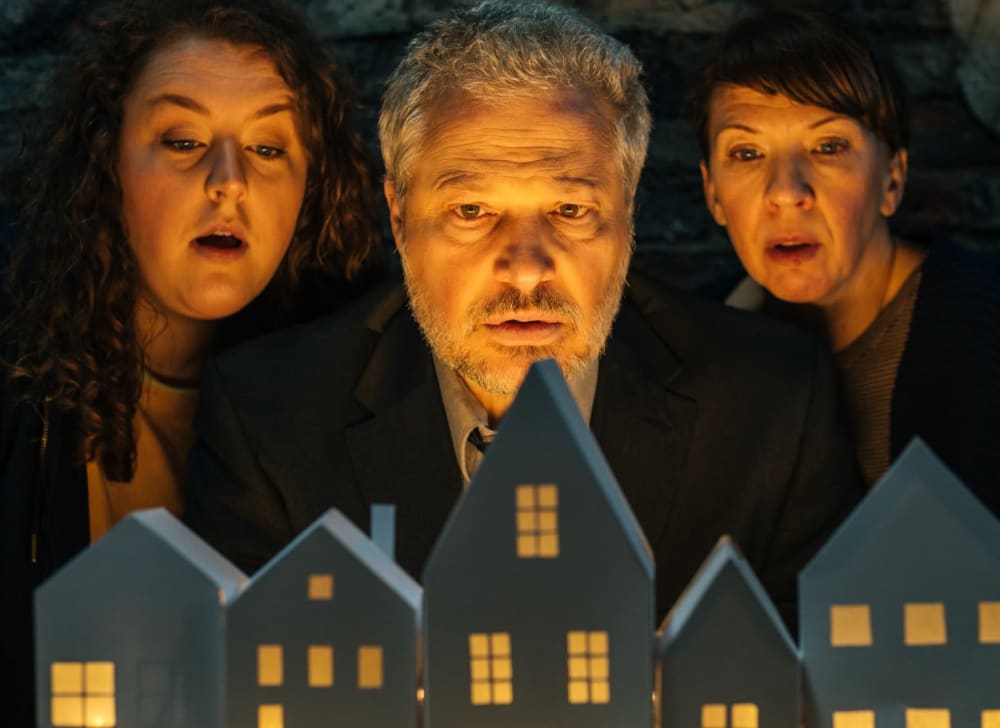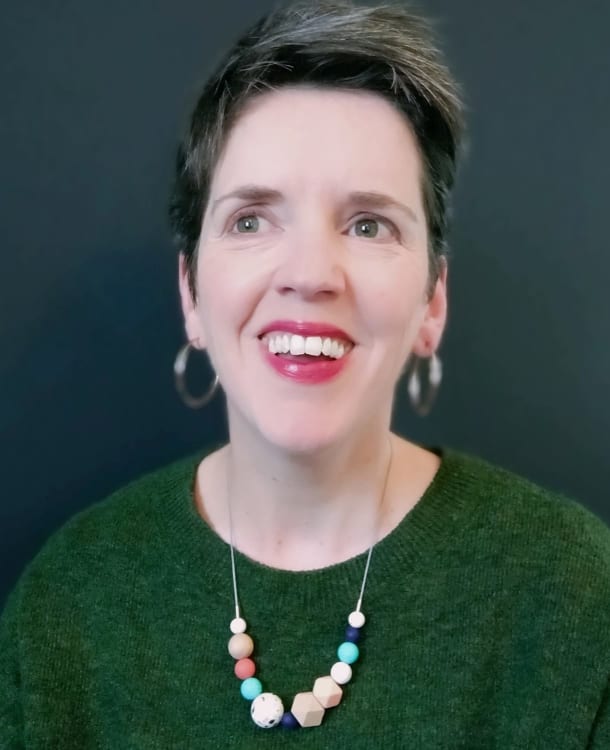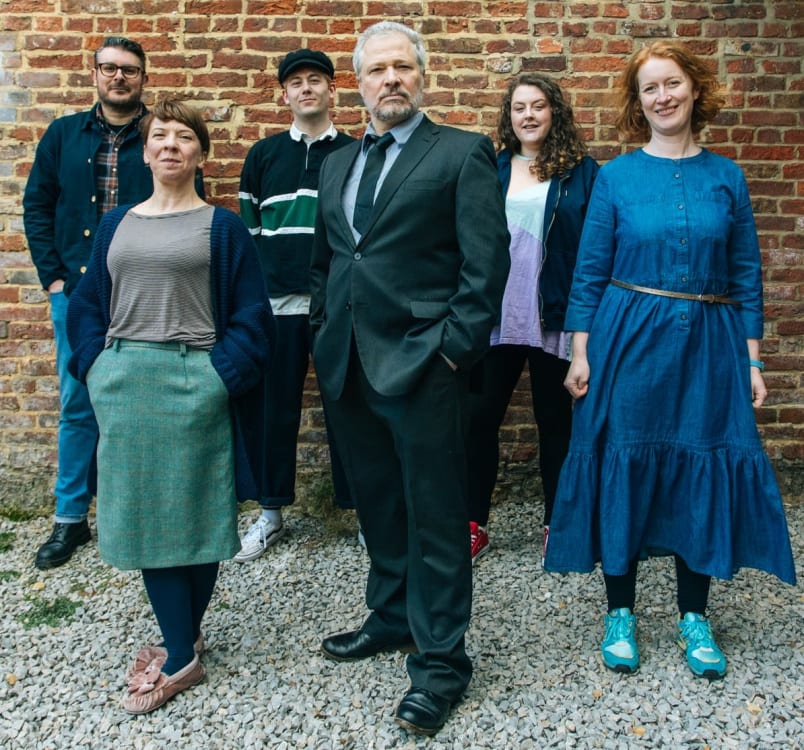 An average street, full of average people living their average lives, suddenly has a massive sinkhole appear. The production begins with some cast members asking the audience to write down a memory of a street they had lived on, which was stuck on a small box in the shape of a house. These 'houses' were then passed to the rear of the audience where they were lit up, representing 'street'.
The piece begins with most of the company on stage, each naming their house number with a comment on it. The sink hole that mysteriously appears unites the street, showing that they are not all that different from each other than previously thought. The text and action is interspersed with community and solo songs written by songwriter, composer and musician Ross Millard of The Futureheads. The musical content added greatly to the 60 minutes.
The main characters are the Neighbourhood Watch representative played by Alex Elliot, an experienced actor and filmmaker and also a creative associate of Unfolding Theatre who brings humour to the part, Doreen at number 25 played by Karen Traynor, the only inhabitant mysteriously magnetised towards the sinkhole, and Poppy at number 6 played by Kylie Ann Ford, who sees the sinkhole as somewhere to take all the garbage out of her litter-covered life, a sentiment possibly shared by others.
The well-designed set by Imogen Cloer is a long catwalk going through the centre of the audience, rising in a wall at the back. Its apparent simplicity accommodates all the action and will travel well. The visible musicians are at the other end of the staging, and also contributed to the dialogue; it is always a bonus when there is live music. The show also benefits from BSL interpretation.
While the piece is not about the pandemic, the word sinkhole may connect with some as recently many may have felt they were sinking into a bottomless pit, with a lot of life just seen from a window. More than a play, it is primarily a collection of various memories and opinions the street's inhabitants have. This is natural, as the company all contributed to the text and music, bringing their own ideas to the rehearsal room, and so the piece grew.
Newcastle playwright and radio dramatist Alison Carr has numerous plays to her credit including awards such as Writer of the Year in the Journal Awards for Iris. Her work has been performed in many venues from Newcastle's Northern Stage, Scarborough's Stephen Joseph, the Traverse and as far afield as America, Australia and Singapore. A Street Like This is a first for Carr, working in collaboration with Unfolding Theatre and a group of 14 community players. It started life in March 2020 before the pandemic then off and on till late last year.
Unfolding Theatre was founded in 2009 by Artistic Director Annie Rigby. A company of nine with Michael Barrass as executive producer, they aim to bring people together from the community to collectively contribute to the creative process. This is a good example: several full-time professionals worked alongside 14 community members, who acted, sang and played live music. While the community may not be full-time professionals, some do have that experience, like Carol Cooke, who could be heard clearly at all times. Some less experienced cast with soft voices could not always be heard; fortunately this performance was in a small area so not too much of an issue.
This is the first of several local touring productions, ending on Saturday 7 October at Seventeen Nineteen in Sunderland, so another opportunity to see it and possibly recognise familiar local faces.
Reviewer: Anna Ambelez