A Streetcar Named Desire
Tennessee Williams
Curve Theatre
Curve Theatre, Leicester
–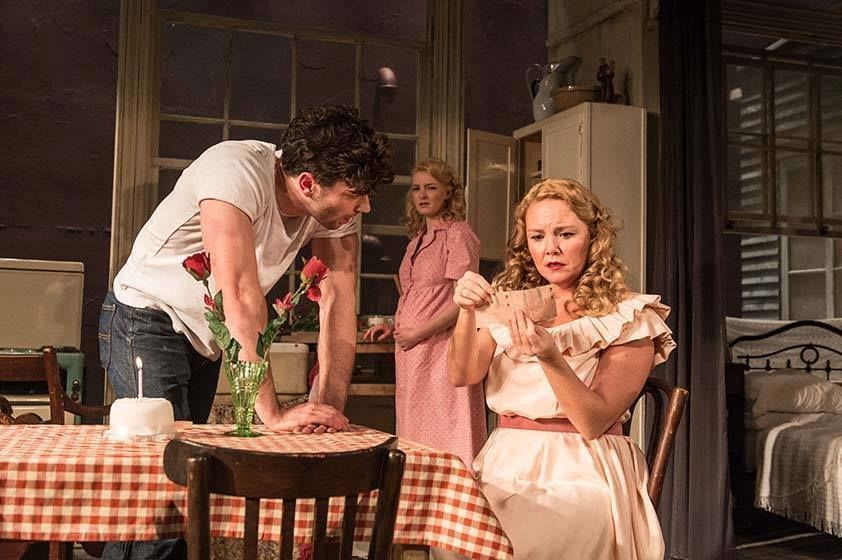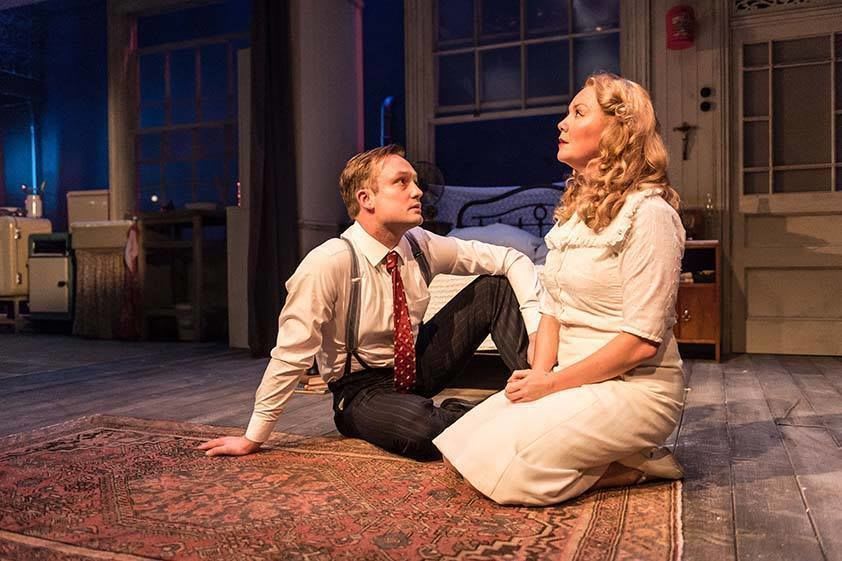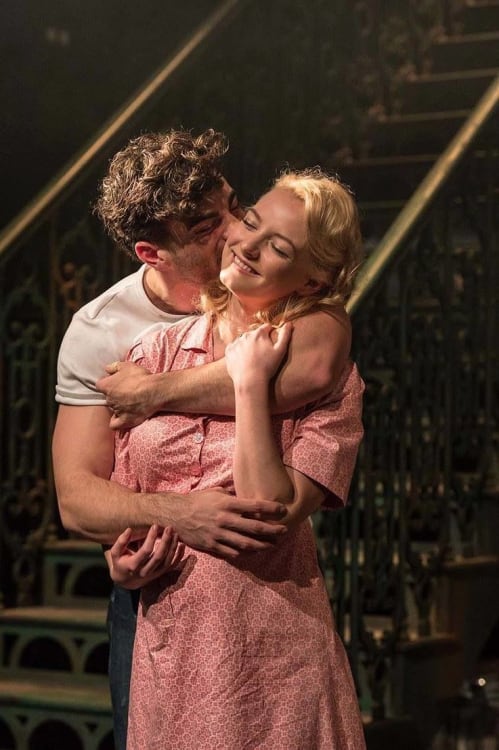 Curve's new team of Chief Executive Chris Stafford and Artistic Director Nikolai Foster has made a commitment to "create original productions of some of the greatest plays ever written", choosing Tennessee Williams's A Streetcar Named Desire to launch their autumn season. Pullitzer Prize-winning Williams certainly knows how to 'write a woman' and Blanche DuBois is an American classic.
Staged in its traditional 1947 New Orleans setting, Streetcar is all about looking back, as Blanche attempts to escape the past whilst still clinging on to nostalgia for its social niceties. On a wider scale, the Deep South's basis in slavery hangs oppressively in the air, its abolition far from fully embraced.
Blanche Dubois arrives at her sister Stella's two-room apartment having left her home and job in something of a hurry. Blanche is a mess of contradictions: happy to share her views on how a respectable lady should behave, especially one descended from the Hugenots, yet equally happy to drink and seduce as she pleases.
In the claustrophobic confines of the apartment, it gradually transpires Blanche was in charge during the forced sale of the family home, Belle Reve, and following some digging by down and dirty brother in law Stanley (Stewart Clarke), her penchant for young men is also uncovered. Just in time too for the hapless Mitch (Patrick Knowles), almost captured in Blanche's web.
As a flighty and flirty Blanche, Charlie Brooks captures Blanche's many complexities magnificently, at times playful and coquette-ish but also dangerous and manipulative. Craving compliments on her looks yet avoiding the scrutiny of bright lights, Brooks ably charts Blanche's sad decline; you can't take your eyes off her yet the final scenes as her life totally unravels are painful to watch.
Clarke's loutish Stanley uses his impressively muscle-bound frame as a weapon to assert his assumed authority whilst Dakota Blue Richards brings stability to the trio as an on-the-surface demure Stella, torn between her loyalty to Blanche and attraction to Stanley.
Guy Hoare's lighting complements Michael Taylor's authentic set, the books helping to prop up the bed frame a nice touch. As the heat builds in the Deep South, the final dramatic scenes complete with portentous rain storm heighten already frayed emotions.
Inconsistencies with sound though are not helpful: it isn't the volume but the acoustics of Curve's Studio which render swathes of dialogue unclear (together with occasional rapid delivery combined with accent issues). Also, music and effects are, at times, way too loud and spoil an otherwise atmospheric mood.
Focus is broken during one of Blanche's final confessions with the rather unnecessary spectacle of a flower seller walking around and across the front of the stage, dulling the tragedy of the moment.
However, a tense, nervy Blanche is the jewel in this affecting production, showcasing Williams's masterpiece and all its undercurrents of violence, double standards and shattered dreams.
Reviewer: Sally Jack