A Streetcar Named Desire
Tennessee Williams
Royal Exchange Theatre
Royal Exchange Theatre, Manchester
–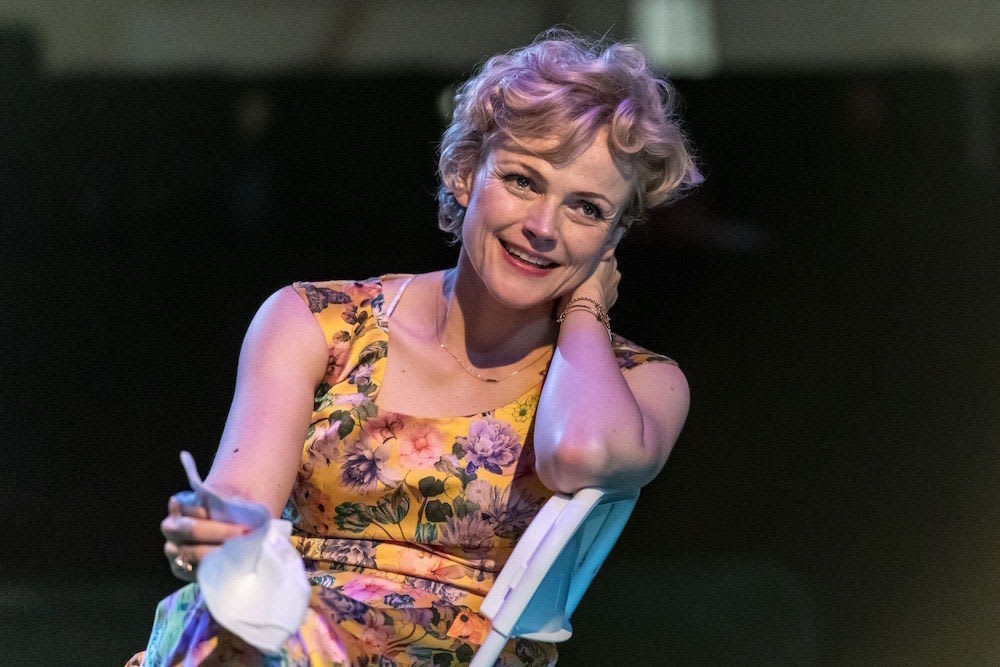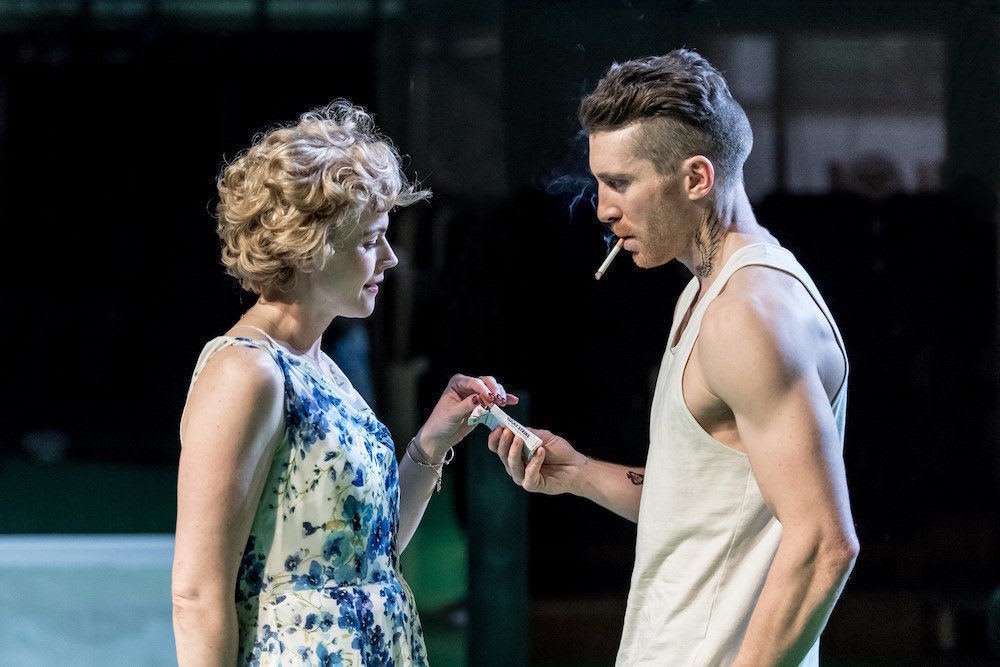 Maxine Peake, always a big box office draw at the Royal Exchange, continues her close association with director Sarah Frankcom in one of the greatest roles of American theatre.
Blanche DuBois gets the titular streetcar to stay with her sister, Stella, in New Orleans and is shocked to find her living in a tiny apartment in a working class district married to "common" Stanley Kowalski of Polish extraction after they had been brought up on a large plantation, Belle Rive, in Mississippi.
However delicate Blanche, who has to be constantly told how great she looks, reveals that she has "lost" Belle Rive and there are other secrets behind her superior façade that are gradually revealed.
Fly Davis's design does not attempt to recreate New Orleans apartment blocks but instead creates a nowhere place of a mixture of symbols and periods. The green baize of the card table becomes the floor; the bathroom is behind a glass wall to reveal the bath where Blanche spends much of her time; flourescent lights on the floor appear to show room divisions but the geography of the set makes no consistent sense so it is never clear when people are in the same room or when they can see and hear one another.
This gives a kind of dreamlike effect, perhaps trying to look through the eyes of the unstable and possibly alcoholic Blanche (the final scene certainly points in that direction) but this only works with some parts of the play—which means that it doesn't really work at all.
Maxine Peake actually does a pretty good job of Blanche amongst the disco lighting, pop music and bare mattresses. Ben Batt gives a solid performance as Stanley, who seems in this production like quite a nice guy who is pushed to his limits. Sharon Duncan-Brewster is the bubbly sister Stella who can't see what is wrong with the life she has chosen through love.
There are some floaty characters, credited only as "Black Woman" and "Mexican Woman", who presumably have some symbolic significance but to me seemed like an unnecessary indulgence on the wage bill. Scenes end very suddenly or dissolve into something expressionistic, which kills the emotional build-up and can be rather confusing. There is some very subtle and effective music running under many of the scenes from sound designer Peter Rice.
The production is far too long—check your last train, bus or tram times before you book for it—so when you have sat for nearly three and a half hours and there is a scene which consists entirely of members of the cast Hoovering the floor, it is hard not to get a little restless.
This is perhaps Peake at her peak from the performances I've seen of hers, and there are some good performances around her plus rather more comedy than I remember (perhaps a bit too much). Despite the concept, there are certainly elements of this production worth seeing.
Reviewer: David Chadderton