A Streetcar Named Desire
Tennessee Williams
Scottish Ballet
Sadlers Wells
–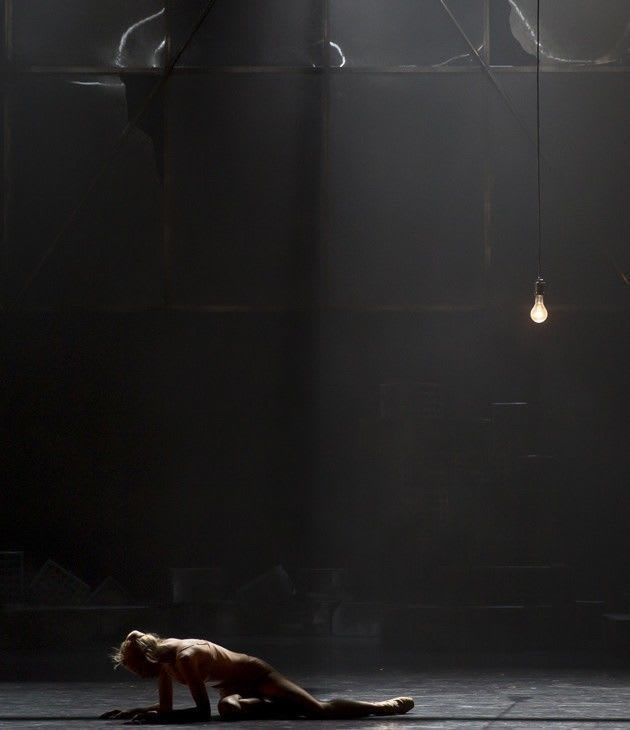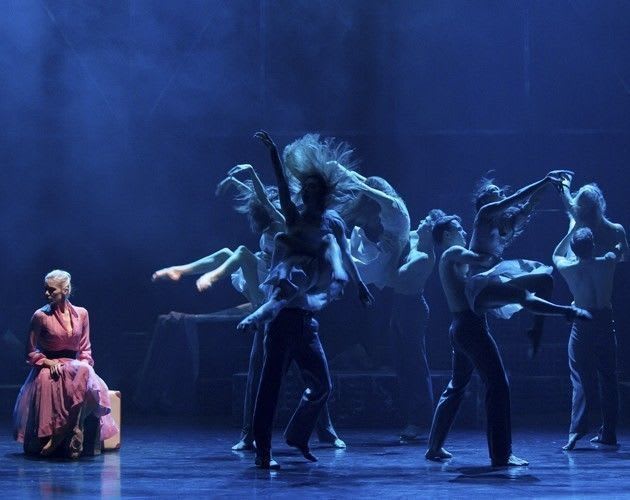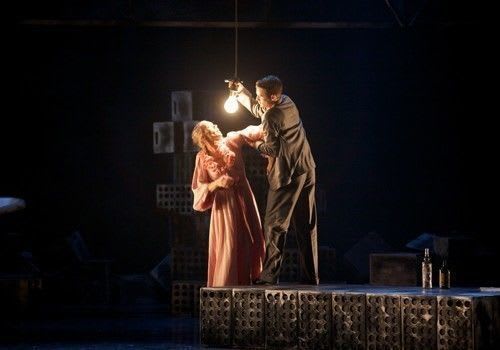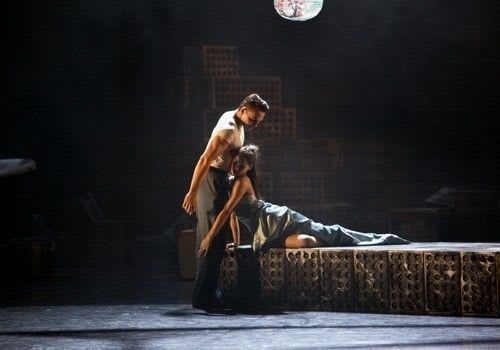 Scottish Ballet transformed Tennessee Williams's iconic play into a story ballet in 2012 and was met with great praise. Three years on, this revival of A Streetcar Named Desire again meets with standing ovations.
Belle of the ball, southern Tennessee gal Blanche (Eve Mutso), marries local heartthrob Alan (Victor Zarallo). Even at the wedding, Alan's head is turned by a young man and, seeing his flirtation, Blanche reacts harshly. This provokes Alan to commit suicide, and is the catalyst for the tragedy that follows.
The show is composed of 28 scenes, and the extensive synopsis seems like the inevitable result is a dense narrative, struggling to fit this iconic play into the ballet form. Thankfully, these fears are not realised and instead Anabelle Lopez Ochoa spins a continuous, flowing tale. There is an irrepressible kinetic energy to the work, aided by the exceptional talent of the cast.
Designed by Nicki Turner, Blanche's southern world, a white plantation estate, shatters, leaving behind piles of silver spray-painted crates and a sky of bare bulbs. Like the dancers, the set constantly moves and adapts, morphing into the required locations.
A Streetcar Named Desire pulses with sexual tension throughout, whether it's Alan's lust for forbidden male fruit, Blanche distracting herself with flings or her sister Stella and Stanley's passionate relationship.
Blanche's pas-de-deux in a hotel room with her first quick fling throbs with sinewy sexuality. As more men appear, the duet is brilliantly transformed into a quartet of passion.
Director Nancy Meckler has done a fine job; the cast are true dancing actors creating believable three-dimensional characters. Eve Mutso's quickly thrown glances speak volumes.
Blanche's nerves are strung as tight as suspension wires—each setback is seen in the taut flinch and quiver of Mutso's body. This, teamed with the fluttering moth movement vocabulary, contrasts with her softer more enduring sister Stella (Sophie Martin). When Stella is touched, she melts into the contact, whilst Blanche holds herself tightly throughout. Blanche is also seen en pointe, unlike her soft-shoed sister, showing how Blanche still is held in a more traditional past.
Eerie strings and piano, interpolated with jazz influences, dominate the score composed by Peter Salem. Salem's film experience is audible; he perfectly paints the action in the music. By the end of act one, the piano/string texture with limited harmonic material does become rather wearing, so it's with relief that the grungy electronic soundscape breaks through shortly after the interval. The second half continues with greater variety.
Act two is a darker affair, and Stanley Kowalski (Eric Cavallari) exudes intimidating distaste for Blanche. The brutal rape and Blanche's broken form left cruelly alone onstage is painful to watch. Even more affecting is Blanche's broken crawl, stripped and vulnerable.
Anyone thinking ballet is all sugar plum fairies and fluffy tutus would be sorely mistaken with the offering from Scottish Opera. A Streetcar Named Desire is a brutally affecting ballet and a wonderful addition to the narrative dance form, and certainly worth buying a ticket.
Reviewer: Louise Lewis