A Taste of Honey
Shelagh Delaney
Sheffield Theatres
Crucible
–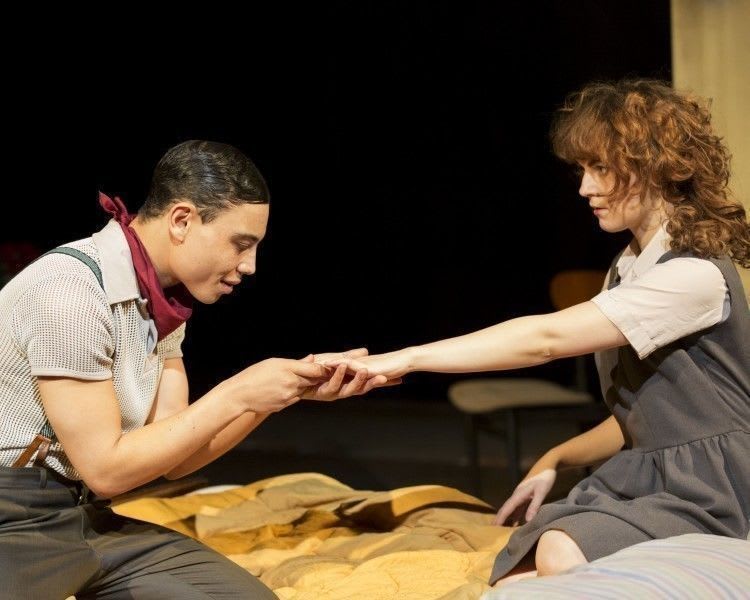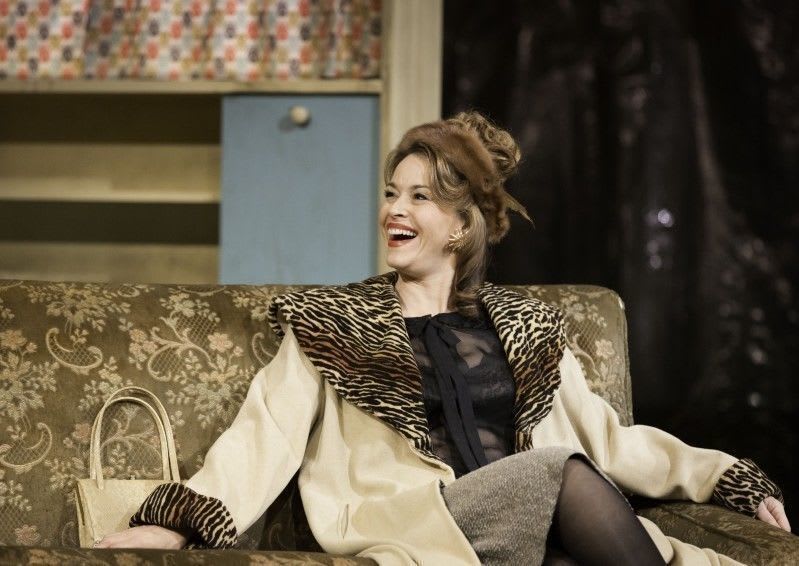 Written in 1958, two years after Osborne's Look Back in Anger revolutionised the style and content of British drama, A Taste of Honey, written by the 18-year-old Shelagh Delaney took the lid off working class family life in Salford and revealed a disturbing mix of child abuse, racism and homophobia.
Significantly, none of these terms was in common parlance at the time, though now, of course, they are well aired in the press and the common stuff of soap operas, police series and TV dramas.
A Taste of Honey was ground breaking for its time, but since it has now been superseded by grittier, better written plays in a more realistic medium, what is the point of reviving it?
Director Polly Findlay opts for late 50s setting and costume convention. The rented flat, on a revolve for convenience of scene changes, is furnished with grubby remnants of the period. By contrast, the characters seem to belong to the here and now. Eva Pope might be dressed like a tarty, late 50s barmaid, but she could easily have walked off the set of Coronation Street.
As gay Geof, Christopher Hancock's presentation is sexually ambiguous, and certainly not the overtly camp interpretation given by Murray Melvyn in the film. This sits uneasily with the text in which Geof is variously described in homophobic language as a 'little fruitcake parcel' and a 'pansified little freak'. His sexuality needs to be visually obvious.
One real surprise in this production is that David Judge, as Jo's boyfriend Jimmie, is not, as is made clear in the text, 'a black prince' with probable 'ancestors from Africa' but an actor of mixed race appearance. This Jimmie looks like many young men encountered on today's city streets, the child of third or fourth generation immigrants. This casting weakens one of the central premises of the play, that Jo, unusually for her time and place, is genuinely 'colour blind' while mother Helen is deeply prejudiced and dreads the thought of pushing a black baby in a pram.
Most interesting is Katie West's interpretation of Jo. This child could have walked off a contemporary 'Child at Risk' register. She is neglected, unloved and physically abused, with the possibility of being sexually groomed by her mother's obnoxious boyfriend. But to forefront the contemporary reality is to do a disservice to the character that Delaney has given us, which is subtle, nuanced and complex.
Delaney's Jo is nearly 16, school leaving age, about to have her first sexual experience. West's Jo seems to be much younger, certainly her movement suggests a younger child, or even one with a slight mental impairment.
Arguably, the interpretation is intending to make the point that the child is mentally as well as emotionally stunted, but this misses important aspects of the character Delaney has written. She is a delicate creature with all sorts of potential emerging from an ugly carapace of socially inherited behaviour.
Sadly, there is insufficient variety in West's performance, and the largely unmodulated stridency becomes tedious. It would be a more rounded interpretation of the character if West could find and place more emphasis on moments of sensitivity and uncertainty.
That said, there are excellent performances from Eva Pope as Helen, Christopher Hancock as Geof and Andrew Knott as Peter, Helen's violent and drunken boyfriend / husband. The electric moments in the production are not between Jo and Helen, as they ought to be, but in exchanges between Helen and Peter, Peter and Geof, and the particularly effective territorial battle at the end of the play between Helen and Geof.
This production is admirable in its attempt to drag the play into the 21st century, but does so at some cost to Delaney's original concept.
Reviewer: Velda Harris