A Voice
Anne Bertreau
Yosis Theatre
Tristan Bates Theatre
–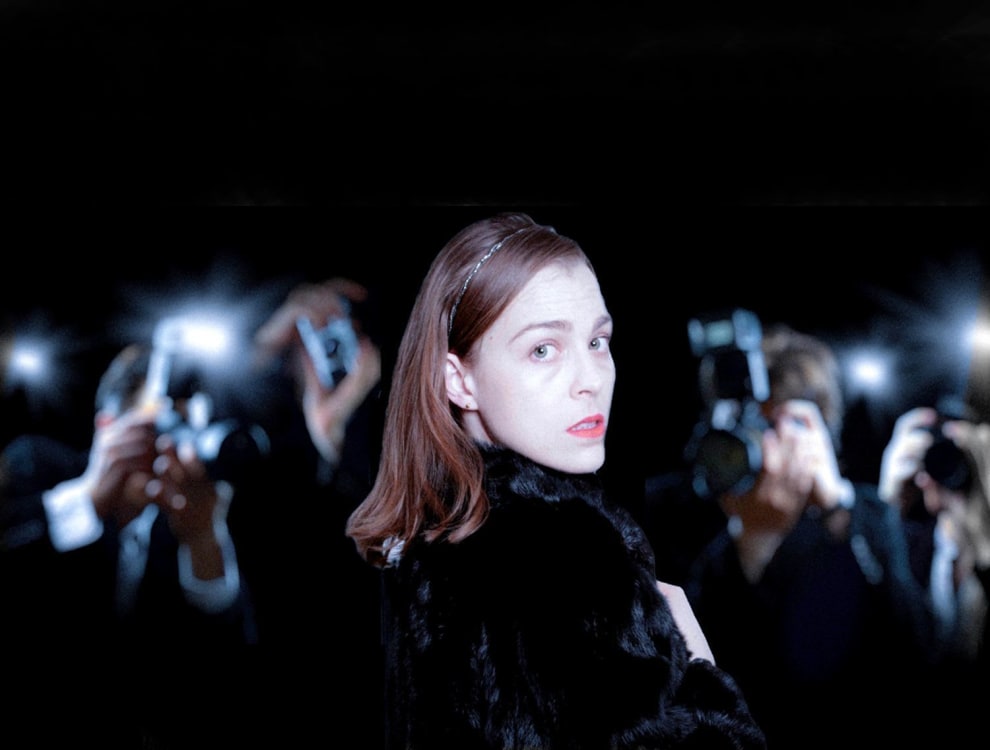 A Voice was Inspired by today's #MeToo movement, by the lives of 1960s Yéyé singers such as France Gall, Sylvie Vartan and Françoise Hardy and the way the music business exploited them and by the 1973 manifesto demanding the legalisation of abortion signed by 343 French women celebrities.
It presents fictional singer Angèle, exploited professionally and emotionally by impresario François who "discovered" her when she went along to support her sister at an audition and his eye settled on her instead. She is now rejecting the image produced for her fans to find her true self.
It is a solo show, a monologue framed as an interview with the press, responding to their (unheard) questions which see her look back on the grooming that make her a Eurovision star but led to a doomed love life and scandal.
Anna Bertreau performs her own script with an urgent sensitivity and smoothly negotiates the transitions between flashback and interview or to one of her numbers, changing location, items of costume in a few moments of darkness. The feeling is right but her accented delivery is often too rapid to fully understand all of its content. Song lyrics (which presumably add information) seem in competition with the recorded accompaniment. This doesn't help the storytelling, especially with hard bare walls creating a challenging acoustic. Three plays tightly scheduled during the evening adds pressure to keep to each time slot, but this came down early after only 50 minutes. It could have taken a little more time to add clarity.
A Voice forms part of A Piece of the Continent, a festival presented by The Actors Centre and Voila! Europe that responds to Brexit by celebrating European theatre-makers in the UK and runs 8–27 April.
Reviewer: Howard Loxton