A Warning to the Curious
M R James, adapted by Robert Lloyd Parry
Nunkie Theatre Company
Tobacco Factory Theatre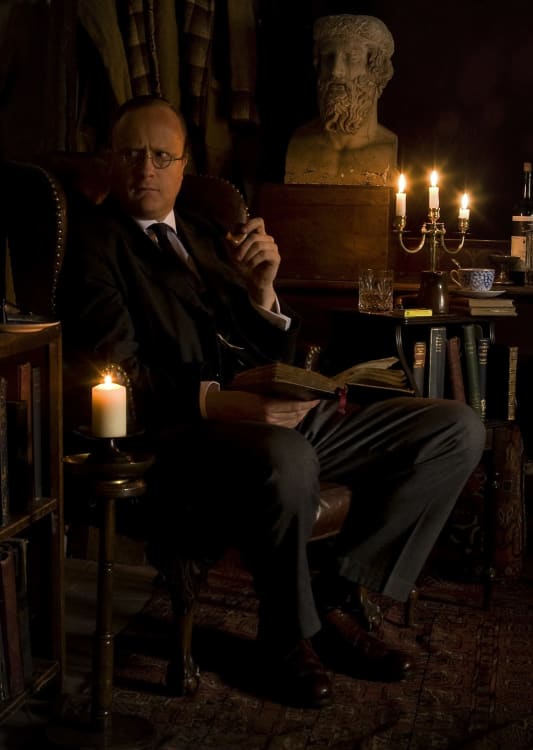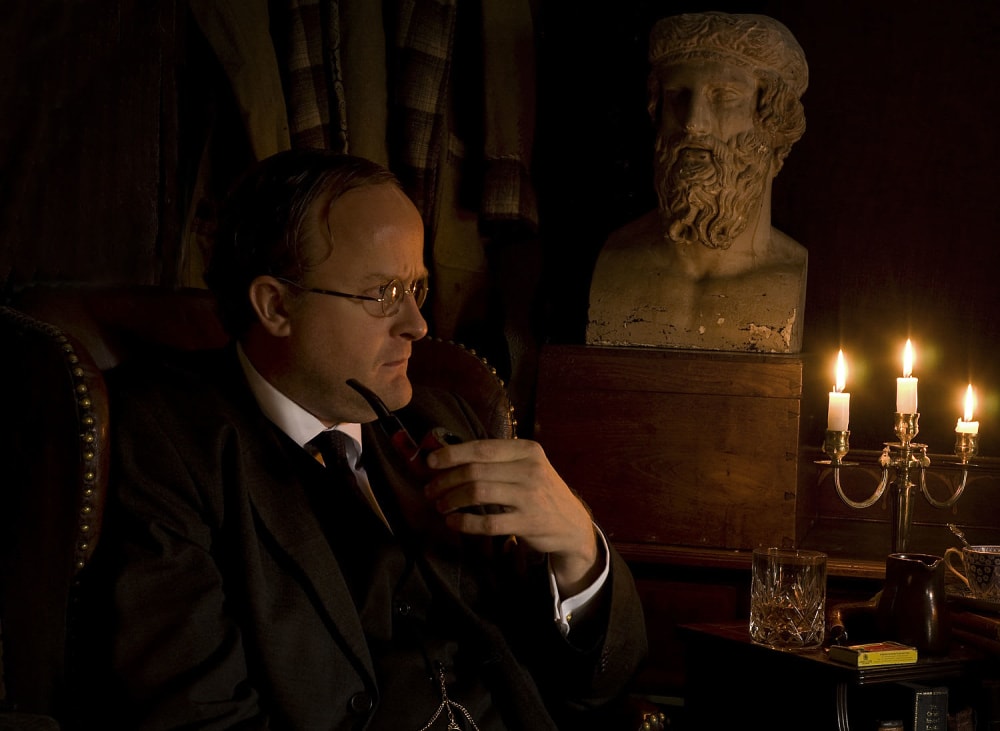 Does Lloyd Parry's story telling pass the M R James test? If you listened to BBC Radio 4's The Archers this week on Halloween, you might be asking yourself the same question.
The test is: can you read an M R James story, on your own, light fading outside, only one candle for illumination, with your back facing an open door. As the candlelight flickers, a draught brushes past your neck; there's an unexpected knock on the door; a tap, tap, tap on the window pane; the sound of tree branches rustling in the wind; a fox screeches; and maybe an owl hoots. The test is, can you read the story from the beginning and get to the end without stopping and checking?
Described in the marketing material as an evening of "pleasing terror", Robert Lloyd Parry certainly sets the hairs standing on end as he recounts two more of M R James's classics. This evening, he narrates A Warning to the Curious and Lost Hearts, the third instalment in Nunkie Theatre's M R James project.
James famously related his stories at house parties for friends and Lloyd Parry does just the same here. Appearing out of the darkness backstage, he seats himself on an upright chair and lights just a few candles around his small desk and starts to tell the first of his ghostly tales.
The formula is the same for each of the six pairs of stories in the project but each time the stories are different. Sipping whisky from a heavy, cut-glass tumbler, the Edwardian-suited Lloyd Parry narrates each story barely moving from his seat. Adopting different voices and poses for each character in the tales and using the flickering light to great effect, he leans in and out of the glow from the candles on the shadowy stage to set our spines tingling.
It is a relief, at least, that we aren't hearing or reading the stories alone so we are spared from sitting the M R James test ourselves. Even in the dark, the certainty of human presence next to your own seat is a welcome comfort. Just don't look behind you when you walk outside and, whatever you do, do check the back seat of your car before you drive away.
It is said that no one passes the M R James test. But Lloyd Parry certainly passes the Nunkie Theatre Company test and matches the promise on the marketing material. A very pleasingly, terrifying and thrilling way to spend an evening.
Reviewer: Joan Phillips