About Lady White Fox With Nine Tales...

YVUA ARTS | Korean Season presented by AtoBiz Ltd
Assembly George Square Studios
–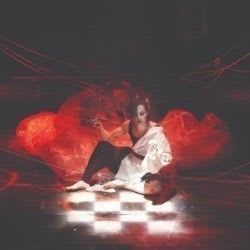 Delving into a pair of rich traditions, Lady White Fox With Nine Tales... takes as its basis Shakespeare's Macbeth and from that structure interweaves the trappings of Korean physical theatre, music and mythology.
It recontextualises the classic story of prideful ambition leading to murder and downfall to the mystical story of Kuhimo, or White Fox, a supernatural shapeshifting being which preys upon humans and can live for a thousand years, in this case summoned by a strange and powerful sorceress, who requires the liver of a King in order to complete her incantation of an "Art of Darkness".
Through the trappings of the Korean theatre, we see the White Fox brought from enforced slumber and transformed into an image of the lord Musa, favourite of the King.
Some of the subtleties and nuance of the piece undoubtedly went over the heads of both this critic and the rest of the audience as Korean mythology isn't something widely known in Scotland. Moreover, some of the characters were at first confusing, as it wasn't immediately clear who the Macbeth proxy, Musa, was played by, as at various times he seemed to be played by the same actor who was portraying the White Fox / Lady Macbeth, leading to a strange but still engaging scene where the pair seemed to act as mirrored shadow figures, as one latched on and took over the other.
Despite such things being lost in translation, the play is still an entertaining and beautiful display of physicality and uproarious sound; particularly so, the lengthy exorcism scene, complete with crashing drums, dance and even a little meta-humour.
The Edinburgh Festival Fringe is a place to experience art and theatre in its most experimental forms, and I can think of few methods that are more true to that than taking forms of theatre and story from opposing sides of the world and creating a beautiful blend of them both.
Reviewer: Graeme Strachan