About Miss Julie
Adapted by Jonathan Sidgwick from August Strinberg's Miss Julie
In Residence Theatre Company
King's Head Theatre, Islington
–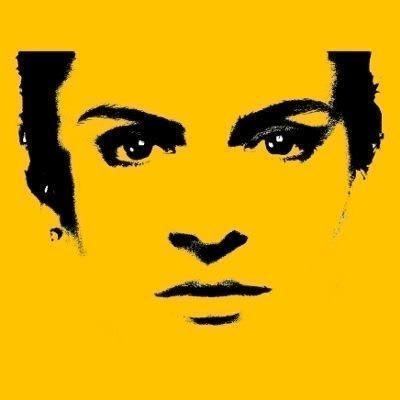 August Strindberg's 1888 battle of class, lust and love is transported to post-WW1 England in Jonathan Sidgwick's adaptation at the King's Head, Islington.
It's 1923 and the effects of the Great War linger in the kitchen of Miss Julie's father's manor house: a seemingly blood-splattered door frame and chandelier of knives create an overarching sense of uneasiness and dread.
John (Jonathan Sidgwick) and fellow servant—and fiancée—Christine (Suzanne Shaw) discuss the peculiar behaviour of their mistress, Miss Julie (Sophie Linfield), who's entertaining guests upstairs. The aristocrat is bored with her status and looks for new ways to be scandalous by dancing with the hired help, taking a particular fancy to John.
Before long, Miss Julie interrupts proceedings and thus begins an evening of power shifts, class struggles, sex and violence, with hints of post-first wave feminism. Each character longs for change, but ultimately ends in despair.
The time conceit is a testament to the durability of Strindberg's text; gender, economic and social inequalities are prevalent in any period of history. However, it still raises the question as to why 1923? Is it supposed to tie in with the World War One remembrance, or is it just coincidence?
Both Sidgwick's script and Raf Santana's direction feel incredibly heavy-handed. For an intensely naturalistic piece, there's a distinct lack of natural flow, both in conversation and movement—it's almost too rehearsed. Furthermore, at times it's as if they're performing for film or TV rather than the stage.
There's also something lacking in regards to the performances. Whilst Shaw is the strongest performer and successfully portrays the raw emotions of Christine, there's too much focus on trying to cry.
Both Sidgwick and Linfield continually alternate from one extreme to another so quickly that it affects the pace and building of tension. One moment they're playfully remembering their past, the next, threats and intimidations—neither are likeable.
Moreover, Linfield is unfortunately highly unconvincing as the depressed, frustrated socialite. There's no depth or intellect to her character; instead she mumbles and shuffles awkwardly around the acting space.
About Miss Julie is certainly an interesting text and has some great potential. Sadly, in its current form, this is not the case.
Reviewer: Sean Brooks