Absent
Tristan Sharps
dreamthinkspeak
Winter Gardens Hotel, Blackpool
–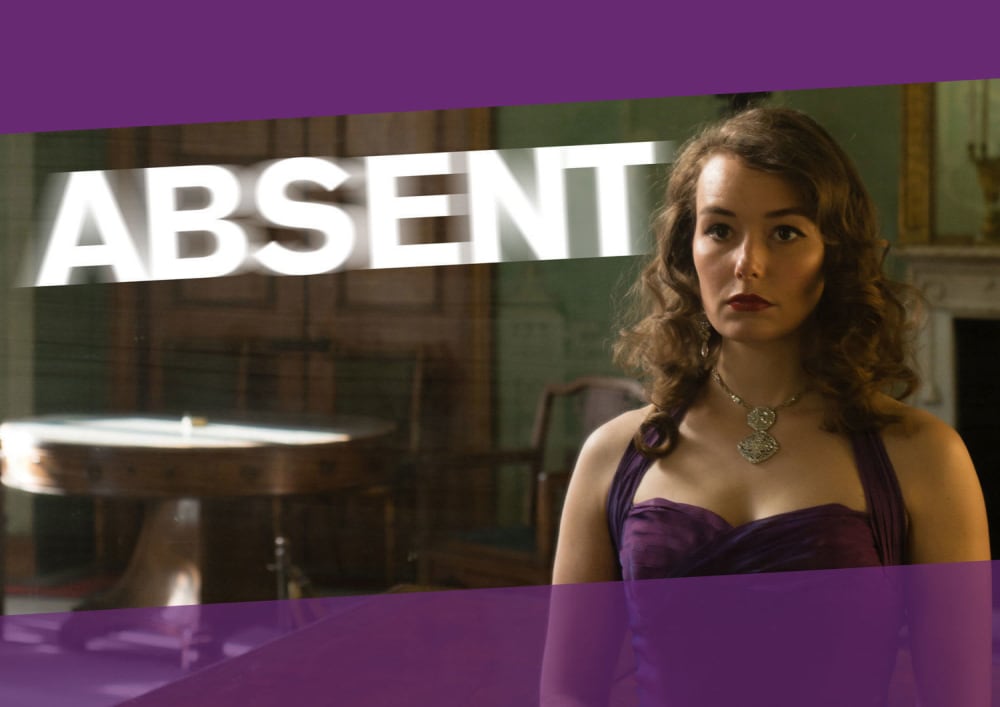 Blackpool once prospered by blurring reality and fantasy.
In its 1950s heyday, it managed to perform such seaside magic in tiny promenade sideshows along the Golden Mile.
Taking its lead from that period, and expanding the format to fill vast areas of the resort's Winter Gardens complex, this intriguing and charming production/installation/artwork—or even fairground attraction—invites 'guests' to book into an imaginary hotel and immerse themselves in the story of one of its most colourful residents.
Maggie Morgan was a Premium Bond winner who checked in back in 1957. Fast forward to the future and she's reluctant to check out now that the owners are intent on converting the building into the purple-clad interior of a more contemporary and eerily-familiar establishment.
It helps if you've read the special edition of the Blackpool Gazette, available in the foyer and detailing her fall from grace, before you begin your walking tour of the bedrooms, corridors and public spaces.
There's a voyeuristic glimpse of Maggie through a two-way mirror, before you head on into an Alice Through A Digital Looking Glass world—and via a Narnian wardrobe door—into a realm of diminishing images, intricate model designs, and beautifully-crafted optical and perspective illusions.
You can even smell the scent of the woman, as you relax in the hotel's grand lounge area, and maybe unintentionally become part of the story...
Children will love it, while older imaginations will unravel their own fragments of story. The final 'ballroom blitz' is a visual showstopper, even if you think you've seen all the Winter Gardens has to offer down the years.
The programme you receive, on leaving, reveals the massive amount of work that all this has entailed. The roll-call would not disgrace the end credits to a Hollywood movie.
Production company dreamthinkspeak has effectively re-modelled a 'show' they created in London last year, but which based its story on the indisputably larger-than-life Duchess of Argyll. But in its seaside setting this Absent perhaps becomes an elegant and elegiac homage to another dowager from a golden age—Blackpool itself?
It's performed here until August 25, then September 12-16 and 25-29.
Reviewer: David Upton