Accidental Death of an Anarchist
Dario Fo and Franca Rame in a new adaptation by Tom Basden
Lyric Hammersmith Theatre and Sheffield Theatres in association with Playful Productions
Theatre Royal Haymarket
–

Listing details and ticket info...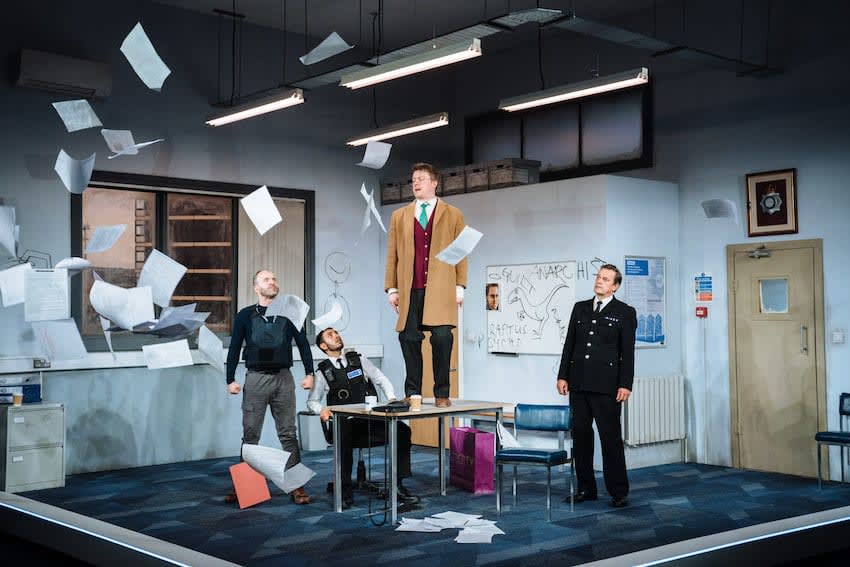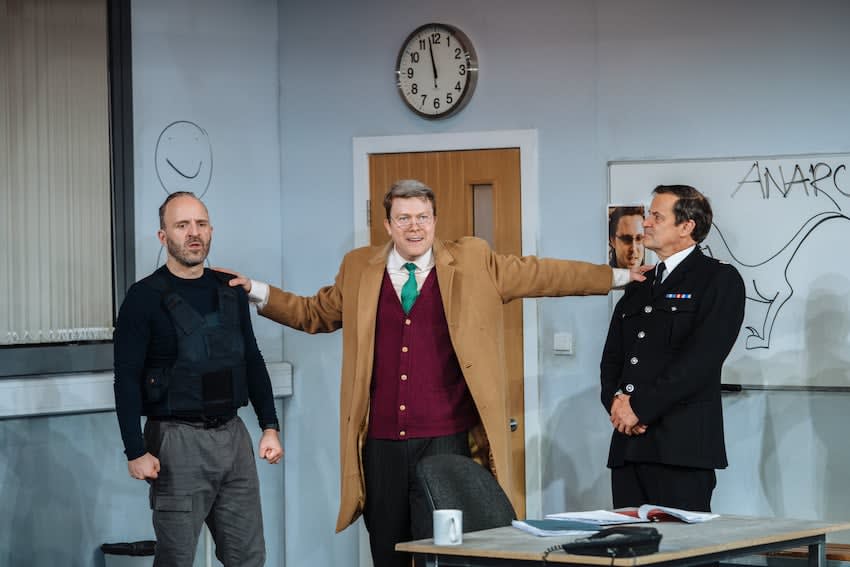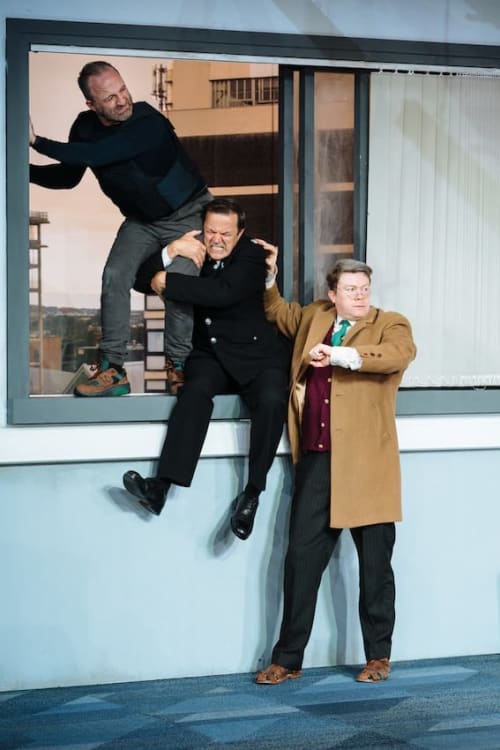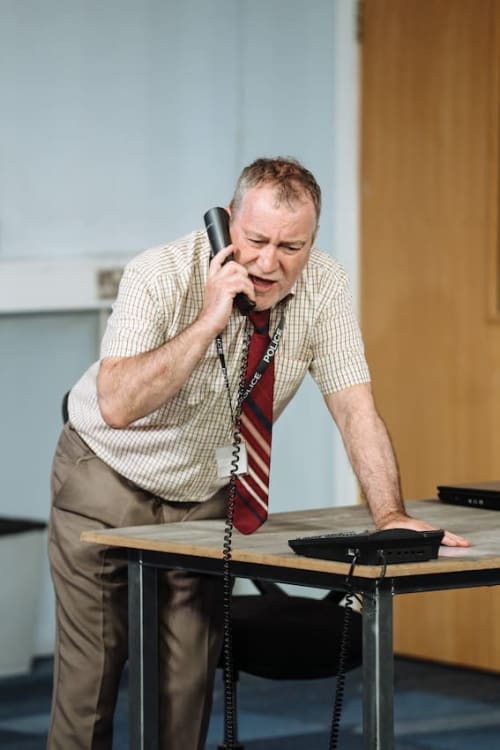 When Dario Fo and his wife Franca Rame wrote this savage satire in 1970, it was sparked by a real life case of a man under interrogation who "fell" from a police station fourth-floor window. Half a century later, with its references made relevant to today's London audience by Tom Basden's adaptation, and updated since this production first opened in Sheffield, it is sadly still savagely funny, its satire frequently fuelled by the shortcomings of the Metropolitan Police.
A character, the programme calls him The Maniac, is a fraudster with a whole set of props in a Liberty store bag who adopts a variety of persona before powdering his hair and declaring he's a judge conducting an investigation into the death of the man who "fell". Inspector Burton (Mark Hadfield) may declare he is insane, but the other officers (Tony Gardner, Tom Andrews, Ro Kumar and Ruby Thomas) take him for real.
Of course, he's not real, nor are they, and The Maniac knows he is in a play. Anna Reid's seedy set, such a contrast to the theatre's gilded opulence, pokes out past the proscenium and Daniel Rigby's motor-mouthed Maniac also projects beyond a now non-existent fourth wall to engage with the audience. He may push his head through the scenery to show us how fake it is, but this is a really surreal performance with precise physical clowning and a delivery that is a challenge to keep with.
Daniel Raggett's direction draws excellent playing from the whole company, but it is Rigby you can't take your eyes off.
The police are not Baden's only target, but from taking photos with corpses to the latest revelations, there is material aplenty to satirise, a cold core behind what has kept you laughing that ends with the statistic of 1,862 deaths in police custody since 1990. A starkly serious thought to go home with after two hours packed with hilarity.
Reviewer: Howard Loxton