Aci, Galatea e Polifemo
Georg Friedrich Handel, libretto by Nicolo Giuvo
Teatro Municipale Piacena, Italy
Teatro Municipale Piacena, Italy
From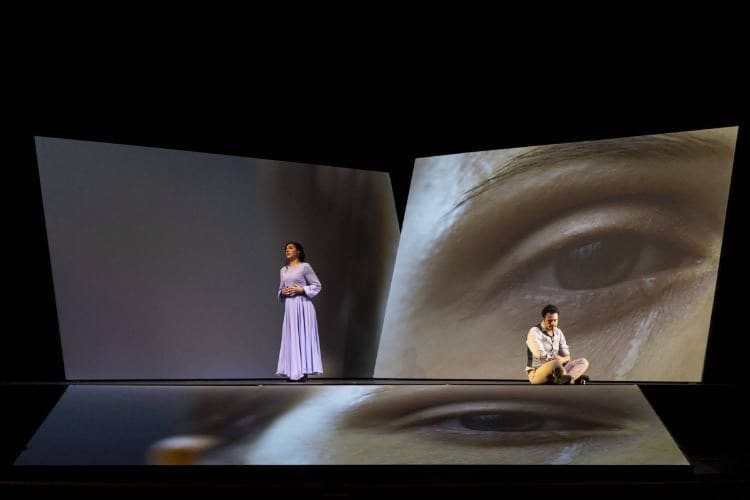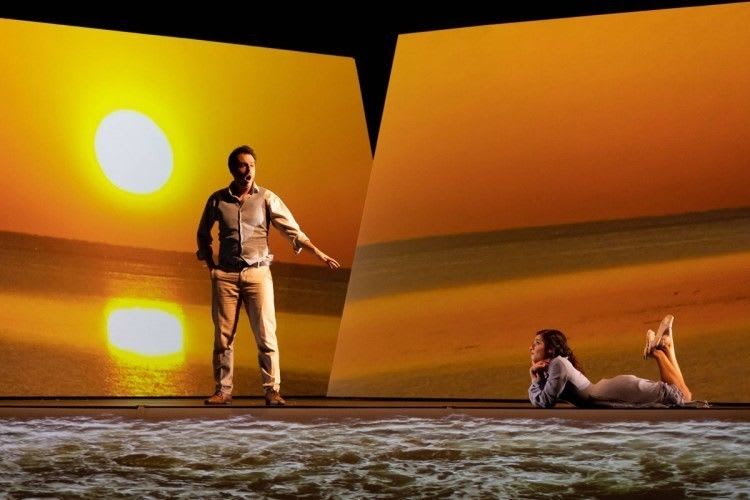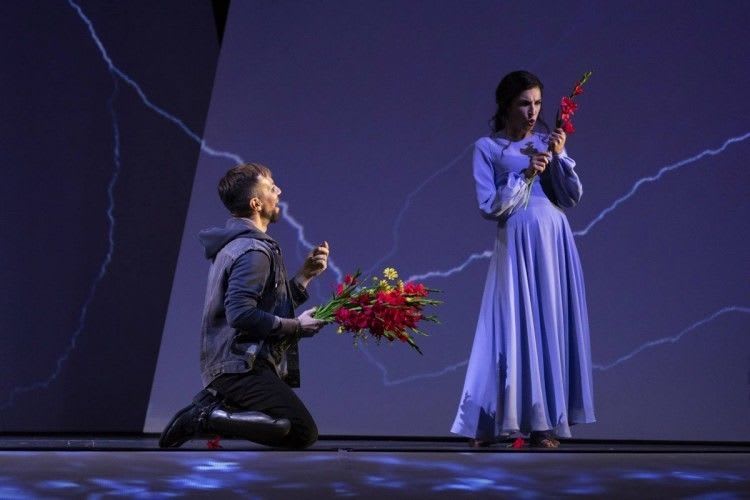 Aci is a young mortal. Galatia is a gorgeous nymph. Polifemo is a one-eyed giant. Aci and Galatea are lovers and blissfully happy. Polifemo makes a pass at Galatea who rejects him outright. He kills Aci. But it all ends happily. Galatea turns Aci into a river and they are reunited in eternity.
Handel told the story twice. What we are seeing in this video is the earlier version, a cantata, performed in Naples in 1708 when he was 23 years old. Nicolo Giuvo's libretto is based on Book 13 of Ovid's Metamorphoses.
Gianmaria Aliverta's production, conducted by Luca Guglielmi, was filmed at Teatro Municipale Piacena in Italy in 2020 under COVID restrictions. During the overture, the camera wanders round the beautiful auditorium and its rows and rows of empty seats. Members of the orchestra are wearing masks.
There is nothing either ancient, classical or Greek about the production. It does not have the Baroque splendour of paintings by Nicolas Poussin and Claude Lorrain. There is no scenery. There are just two screens onto which striking video projections, mainly of sea and sky, are thrown. The video projections are by Tokyo Studios.
The characters are modern people. There is no sense of place or time. There is no story. The only thing Baroque is the music, which is a delight to listen to. The text is very easy to follow; everything is repeated.
The cantata has just three characters and they keep their social distance throughout. There is some fine singing by Raffaele Pe as Aci, Giuseppina Brindelli as Galatea and Andrea Mastroni as Polifemo.
Polifemo comes from a good family. His father was Poseidon; but in a leather-jacket, he comes across as white trash, a brooding Marlon Brando wild type, a hell's angel, more at home with a motorbike than with sheep and goats.
One-eyed giants want sex; just like everybody else. He has a heart and (a witty touch this) an electrocardiogram registers just how hard it is beating and how jealous and angry he is. He is graceless; but he is not a comic character. His anguish is real.
Aci, bravely yet somewhat absurdly, puts on a pair of boxing gloves to fight Polifemo (a thunder-and-lightning bloke) and is knocked out with one blow. Aci should have taken a tip from David and done what David did to Goliath.
PS. There are rumours going round that Galatea never married Aci either in life or in death. It is being said she actually married Polifemo! Could be fake news, of course. It's all Greek to me.
Reviewer: Robert Tanitch