Acting Alone
Ava Hunt and Tilly Branson
Ava Hunt Theatre
Jack Studio Theatre
–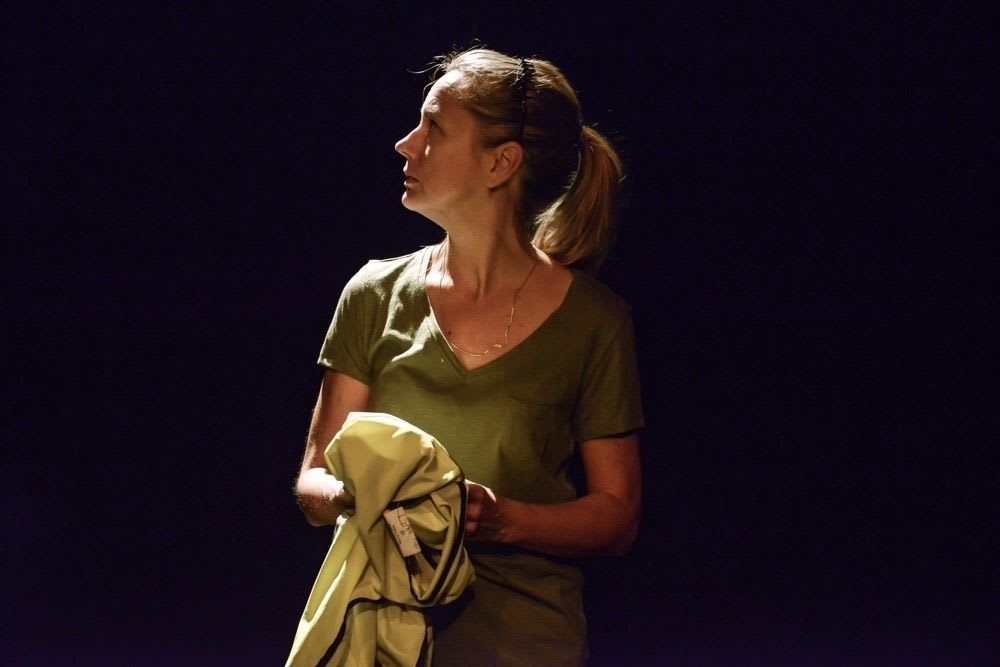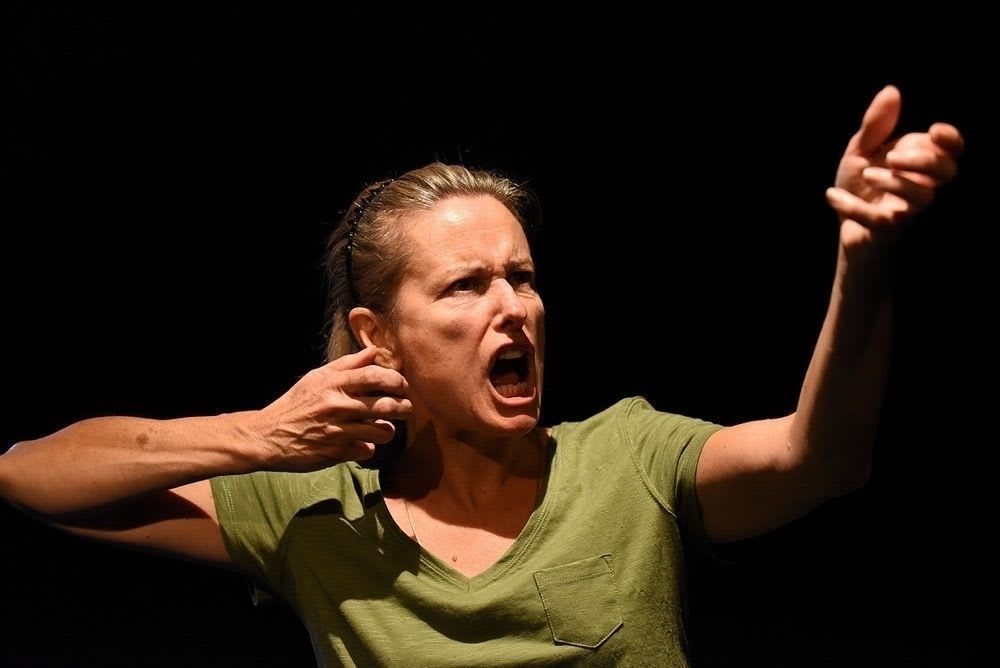 In 2013, Ava Hunt went to the Palestinian West Bank to carry out research for a production of the play The Kites are Flying, based on the book by Michael Morpurgo. That journey became the inspiration for Acting Alone.
Most of the show consists of Ava speaking directly as herself to the audience. Her accounts of the visit are interspersed with reflections on acting and several folk tales. Occasionally she becomes the people she is describing such as Rachel Corrie the peace activist.
Opening the show by confessing her nerves at performing before an audience, she recalls her anxiety at having to lie to the Israelis in order to make sure she got through the airport in Tel Aviv. In theory, foreign nationals can visit the Palestinian West Bank; in practice, it can be difficult.
She pays tribute to the courage of Palestinians who continue to protest the injustice of their situation. She also recalls a number of the casualties of that struggle. This includes the terrible death of the young American Rachel Corrie who was crushed by an Israeli bulldozer that was destroying Palestinian homes.
Rachel's story is linked to the bravery of Irena Sendler, a Polish woman who took incredible risks to save over two thousand Jewish children from certain death at the hands of the Nazi regime.
Ava changes her accent to become Rachel's mother Cindy speaking to the media about her ten-year legal battle over Rachel's death and the unjust judgement in an Israeli court that cleared Israel of blame for what happened but criticising the peace activists.
Such women as Rachel, Cindy and Irena are called fearless, but Ava says that what is really so remarkable about them is that they could be very afraid of doing something and yet they did it anyway.
I would have liked to have heard the voices of the Palestinians themselves but this is, all the same, a gentle, thoughtful play given an engaging performance by Ava Hunt.
At various points, she reflects on the seeming inadequacy of theatre or individuals to make a difference to the terrible situation. But it is as Cindy Corrie standing before the media that she reminds us that what sustained Cindy over her long period of struggle was her certainty that she was not acting alone.
Theatre can help ensure that those suffering injustice are not isolated. The solidarity of those inside Palestine and those beyond make sure that those wanting change are not acting alone.
Reviewer: Keith Mckenna