Adam & Eve and Steve
Chandler Warren, music by Wayne Moore
Max Emmerson Productions and Elva Corrie
C
–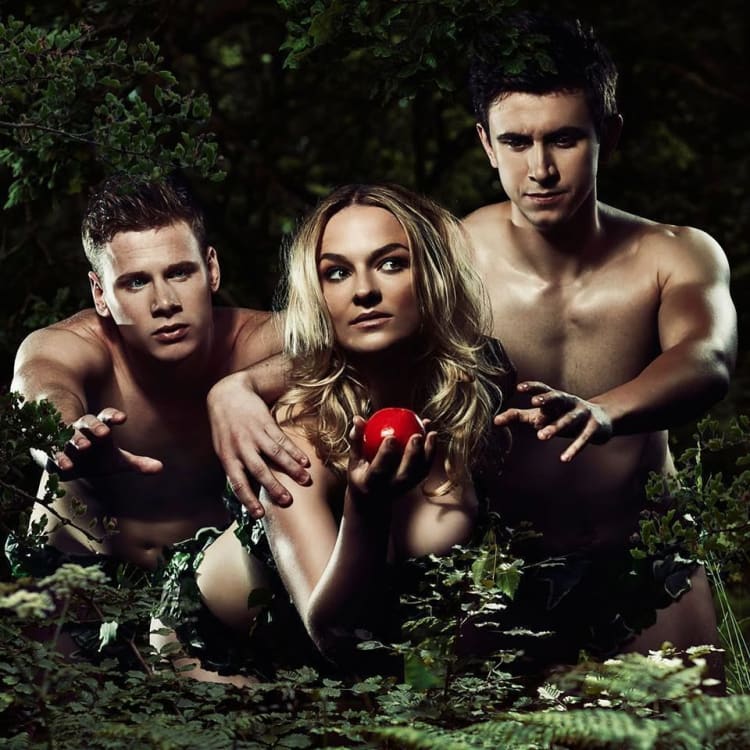 What better fun at the Edinburgh Fringe than to dive into some sacrelicious fun?
While God is spending the day to creating a new form of life in his own image, a grumpy Beelzebub decides to stick his oar in and makes sure that, instead of an Eve, Adam finds himself with Steve!
While Adam and Steve are becoming the world's first BFFs (best friends forever), God creates Eve, who can't wait to meet Adam, her promised mate.
Considering the scope for inappropriate humour, off-colour comment and overt politicising that springs to mind from the concept of this musical, especially considering the often dry cynicism of the Fringe, it's a welcome refreshment that Adam & Eve and Steve is actually a wonderfully gleeful and camply innocent affair, with much of the comedy deriving from the sarcastic sniping between God and Beelzebub and the jealous bickering between Eve and Steve over who gets to be the one to be Adam's mate. It's an old fashioned love triangle, told in song, dance and popular culture references.
The music is wonderfully catchy, with songs that are hummable, from the Devil's opening "it's all about me" through to the all-singing and dancing finale, all with live musical accompaniment onstage.
The cast also manage to prove themselves accomplished dancers and don't let the more physical numbers stop them from delivering their witty rejoinders with excellent timing. It's exactly the sort of silly, camp fun that one could hope for and a great time to be had, no matter your persuasions.
Reviewer: Graeme Strachan