Adriana Lecouvreur
Francesco Cilea, with libretto by Arturo Colautti
Teatro del Maggio Musicale, Florence
Released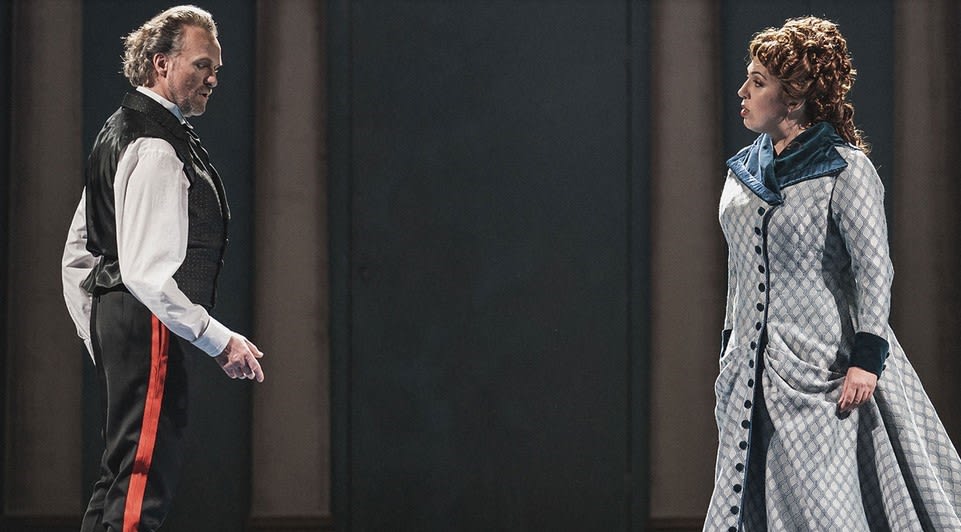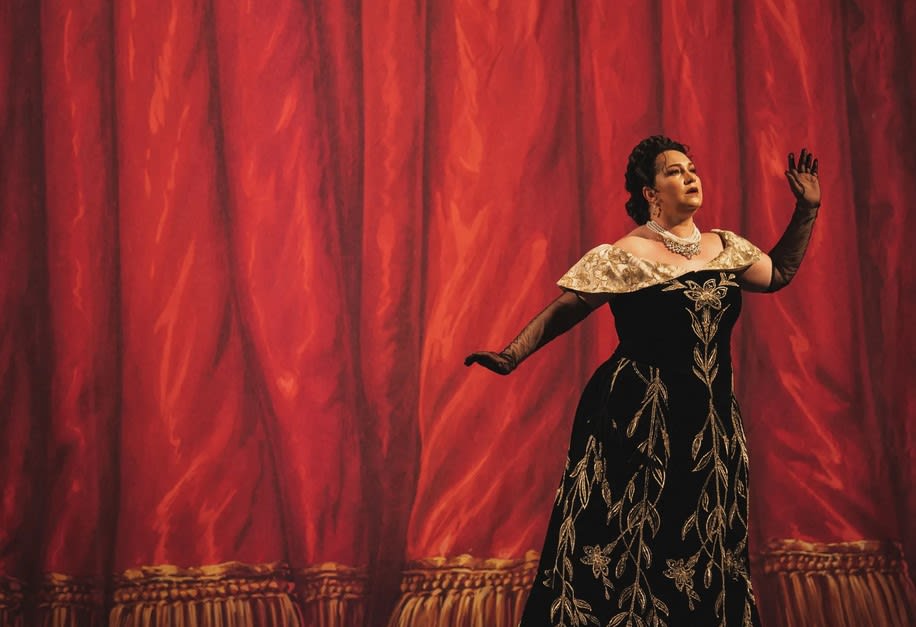 Adrienne Lecouvreur was a real-life French actress who died in mysterious—or at least mysterified—circumstances, aged only 27 in 1730. We don't know much about her acting style, but she probably would have felt at home in Frederic Wake-Walker's highly theatrical production of Cilea's 1902 opera, loosely based on her life.
"I am the voice of poetry," Adriana proclaims. How do you play a piece with such melodramatic sentiments? The director's response is to dispense with naturalism and to play the piece, despite its claims to verismo, as pure theatre, dressed in the style of the 18th century.
Painted flats are ostentatiously artificial, a Pierrot dances superfluously during key scenes and Maria José Siri's dead Adriana, still very much alive, is allowed to walk off into the wings at the end. As she says earlier: "My throne is the stage."
The approach extends to the personregie too, especially in the case of Ksenia Dudnikova's Princess, whose grand gestures might suggest Donald Wolfit had never gone out of style. This is fine in its way, if taken as part of the directorial vision. What is more problematic is treating the principals like soloists grandstanding for an audience, rather than participating in a drama.
A confrontation between Adriana and the Princess is hardly that when held from opposite ends of the stage. Crucially, there is little chemistry between Siri and Martin Muehle as her lover Maurizio who are barely allowed to look at each other, even at intimate moments. "You are my reason for living," both declare, while their words are addressed to the upper circle.
But if the idea is to spotlight individual performers, those who appreciate opera largely for the quality of the voices will not be disappointed.
The role of Adriana lacks particularly challenging top notes, but Siri makes an impact immediately with "Io son l'umile ancella", maintained through the meeting with the Princess and to the poignant lament "Poveri fiori". I loved the luscious warmth of Dudnikova's mezzo throughout, especially in the showpiece "O vagabonda", and admired Nicola Alaimo for his impressive breath control, and voluminous baritone equally able to combine tenderness with a comic undertone. Tenor Muehle too sings melodiously, with a somewhat electric edge.
Arturo Colautti's complicated libretto was made more confusing by the cuts that Cilea made during rehearsals, and audiences will not be helped to understand the whos and whys by a production that promotes performance above plot. The score is somewhat uneven, but the sweeping themes are sumptuous and played with aching beauty by the orchestra of the Maggio Musicale under conductor Daniel Harding.
Reviewer: Colin Davison