African Gothic
Reza de Wet
Two Sheds
Park Theatre (Park 90)
–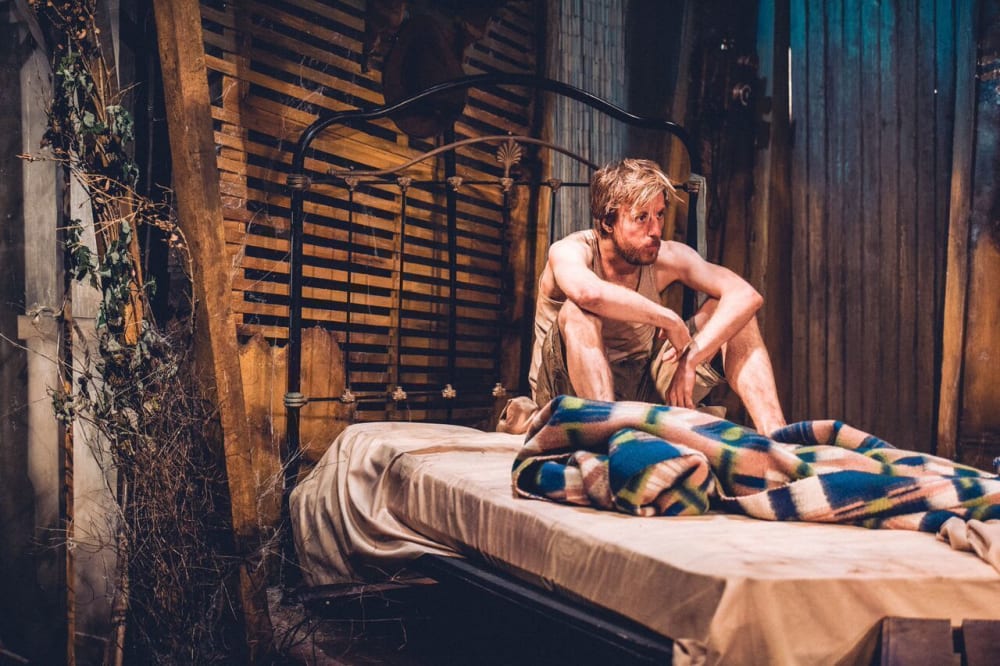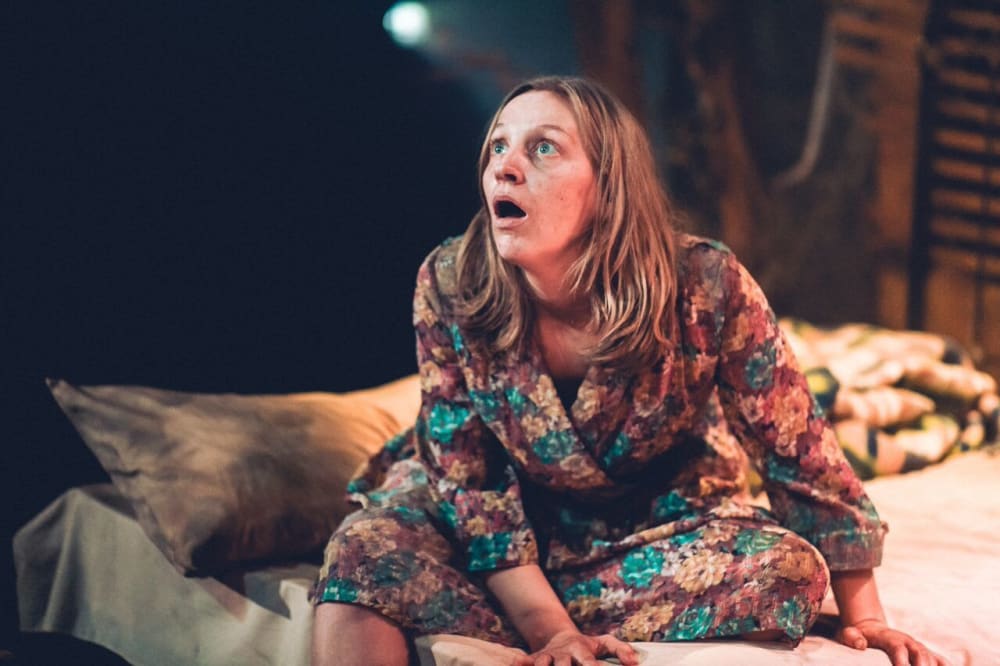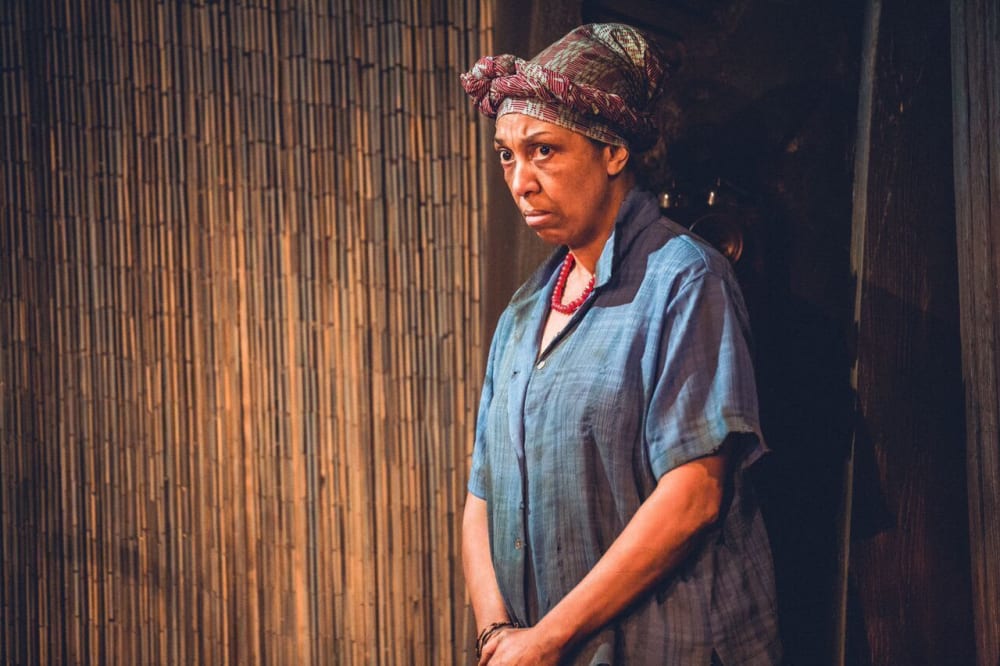 As Diepe Grond (Deep Ground), its first Afrikaans version, this play premièred in 1986 and it was written when South African was still under Apartheid. It's been called a "black comedy" but the laughs are lacking in this production where the emphasis is on dark horror, gothic intensity and atmosphere.
It is set on a decaying farmstead where lack of rainfall is bringing ruin, effectively evoked by Nancy Surman's setting of timber near collapse and iron bedstead and Erin Witton's ominous but unobtrusive sound design.
A sign overhead reads "Rivierplass 1883" but the dress is a century later. South Africans may recognise it as the fictional location for the popular children's stories of Alba Bouwer about a little girl happily growing up on a farm in the Orange Free State. The theatre programme provides an outline history of the Great Trek and how the Voorekkers fought the indigenous people and took their land: a history of bloodshed and exploitation turned into an Afrikaaner folk myth of pioneers.
That contrast between happy and heroic myths and fact lies behind this play. Reza de Wet wrote African Gothic when outspoken comment was not easy. Contemporary issues were disguised as other stories. It could be read as a savage analogy for the state of her nation and, though things have changed much since the end of Apartheid, it still forms the same bleak reminder of the legacy handed down.
Staged on a central thrust, the audience finds a couple in bed in a squalid setting. A white female visible above the covers encircled by a dark brown arm, but this isn't about miscegenation. When the bodies move you see that isn't dark sin but dirt and when Sussie, the girl, gets up she drags a chamber pot from beneath the bed, pulls down her pants and pees. That cuddling couple turn out to be brother and sister, there's a hint of incest. What has happened to god-fearing, Afrikaaner respectability?
When a visitor is seen approaching across the dry and barren landscape the girl, Sussie pulls out dress, high heels and a fox tippet to look presentable and tries to get her younger brother Frikkie to wear a suit. That does nothing to alleviate the shock for lawyer Grové who has never ever encountered even the poorest white folk living a life so squalid. Adam Ewan's respectably Grové, come to finalise a bequest from a deceased aunt, makes his escape but when his car breaks down comes back, clearly terrified.
Janna Fox and Oliver Gomm play these siblings with passion and commitment. I can't comment on how accurate coach Edda Sharpe has made their regional accent but I found it often incomprehensible, especially when delivered as frantically fast as Janna Fox delivers it. She give the character an hysterical infantilism that seems absolutely appropriate, along with a childish ability to manipulate her brother, but I may have missed vital plot information.
The children survived a brutal rearing before their parents died, murdered (was it by them). Now Jana re-enacts the violence with her dolls and then in life too. They lack the ability to run their farm. Rainless years have left it dying. They live a fantasy of survival, sleeping through daytime and digging beneath the floor at night in the futile hope of finding water. They seek safety in the arms of their former nurse, Lesley Ewan's gentle Alina, who may still serve them but they also follow her orders.
Violence has been legacy ever since the 1830s that still haunts South Africa. Did de Wit see Alina as a symbol for successful survival or somehow complicit? Was the Afrikaaner of the 1980s living a fantasy?
This play isn't that simple. It led to considerable debate in South Africa but it needs a production that delivers a comprehensible text and sees beyond staging a cycle of savagery if it is to still make a contribution to our understanding.
Reviewer: Howard Loxton