After The Act
Ellice Stevens & Billy Barrett. Composer Frew
Breach Theatre
New Diorama Theatre
–

Listing details and ticket info...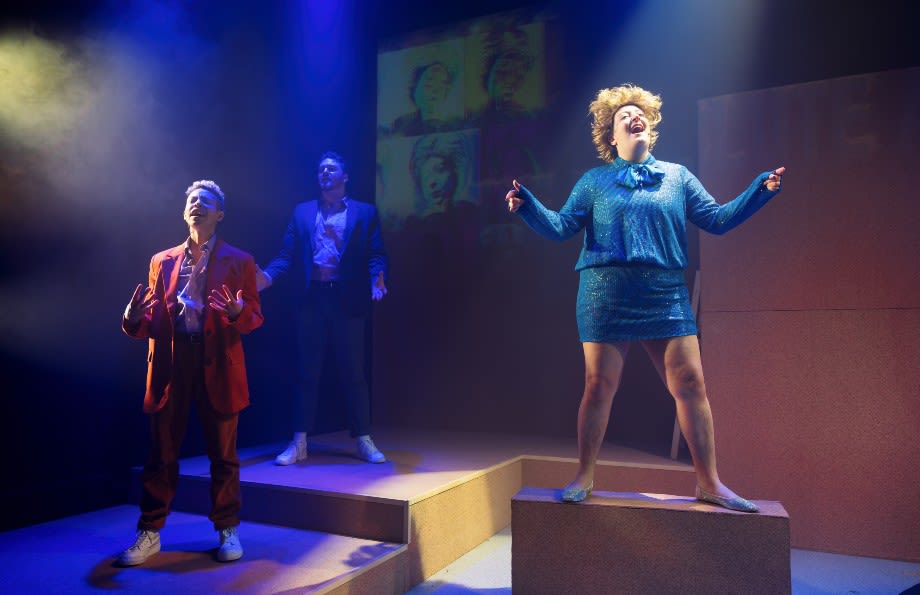 The 1967 legalisation of homosexuality in Britain didn't stop the persecution of same-sex relationships. Gay people continued to be the object of discrimination, violent attack and moral panic.
Breach Theatre's musical documentary After The Act is an account of the struggle against the notorious Section 28 of the 1988 local Government Act which made it an offence to "promote the teaching in any maintained school of the acceptability of homosexuality as a pretended family relationship".
Drawing on interviews, documents and the records of parliamentary debates, they conjure up some of the key moments in a rising level of moral panic around the supposed corruption of children, the anxieties about the threat to an imagined traditional society and the terrible consequences for those on the receiving end. The 1980s public depiction of AIDS sufferers added to anxieties on all sides.
There were no successful prosecutions under Section 28, but the new law had a profoundly chilling effect on local government, teachers and children. This is illustrated some way into the show when we see a young female teacher in a gay club catch sight of a student from the school in which she works. She is terrified the word will get out that she is gay.
Back in school, the student approaches the teacher worried that her own secret will be revealed. Instead of supporting the student, the teacher brushes her off, saying, "of course you're not gay."
There are other first-hand accounts of students who, for instance, endured conversion therapy or attempted suicide.
Although these spoken sections are important in giving us a glimpse of the difficulties experienced by those on the receiving end of government oppression, the show's music maintains a rousing tempo for all sides in the conflict, whether that's protesters singing their objections to the changes, or parents trying to stir up fear in the community.
Added to the mix are plenty of laughs, including an account by lesbian activists of the way they were able to access BBC Television Centre before rushing into a live news broadcast. Also depicted is the remarkable moment when activists abseiled into the chamber of the House of Lords as the new law passed its final stages.
Towards the end of the show, we see film footage of the thousands who marched in Manchester in 1988 and snatches from the protest speech at the event of Graham Stringer, the then leader of the City Council.
The show covers a lot of material and sometimes bounces backwards and forwards in time, giving the show a dizzying chronology and fragmentary feel. You can long for it to rest more substantially on a section or a particular individual to ferry us on the journey.
All the same, there is an uplifting feel to the music and the sensibility of the four lively performers Zachary Willis, Ellice Stevens, Tika Mu'tamir and E M Williams.
Reviewer: Keith Mckenna